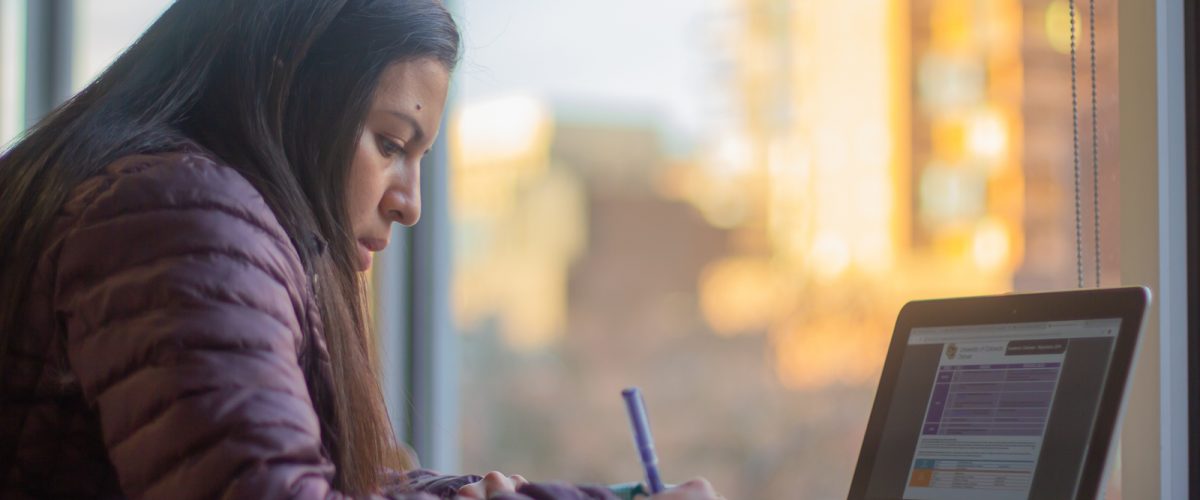 On September 29, the CU Denver Business School and the Business Career Connections (BCC) office held the first virtual career fair to connect students and alumni with employers and facilitate connections for internship and full-time jobs.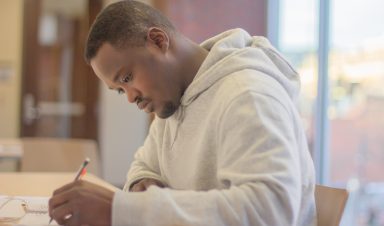 More than 180 Business School students and alumni participated in the Career Fair and had exclusive access to 21 employers and 70 recruiters. The event, which was hosted through the Handshake career platform, tapped the BCC's extensive network of local Denver and national companies who come to CU Denver for our focused, mature and diverse talent pipeline.
Utilizing Technology to Enhance Connections
For the Fall 2020 Career Fair, the Business School took advantage of Handshake, which is the leading career site for college students. The platform allows students to upload their resume and publish it to their profile, search full-time jobs and internships, and participate in virtual career fairs. Mary Hull, University Recruiter at Transamerica said, "The Handshake platform was the best we've used so far."
In the weeks leading up to the Fall Career Fair, students had the ability to build a customized schedule with the companies they were interested in connecting with. Employers offered 10-minute one-on-one sessions as well as 30-minute group sessions.
CU Denver Students' Preparation Impressed Employers
As companies RSVP'd to the event, students were able to conduct research on job openings, internship opportunities and visit the company's websites to learn more.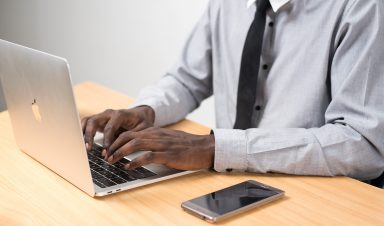 Business Career Connections also offered great resources leading up to the event to help students update their resumes, provide tips and tricks regarding Career Fair etiquette and how to follow up effectively with employers.
The ability to research the employer or the recruiter's background helped students to have enhanced conversations in the one-on-one sessions. According to Rommel Victoria, Recruiter at FirstBank, "Students seemed to be more intentional in selecting virtual booths to visit than at a traditional career fair." This helped employers connect with students who were truly interested in their company and had done their research. Beth Campbell, Director of Recruiting at CoBank noted, "The students that we spoke with were professional and prepared."
According to employers who attended the event, Business School students had an edge in effectively articulating why they were interested in particular companies and how the organization's mission aligned with their goals. Bernadette Conteraz, Senior Corporate Recruiter of CoBank also shared, "I was impressed that students dressed appropriately for the occasion, even with the event being virtual."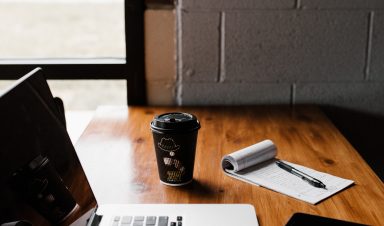 Making Meaningful Connections
It can sometimes be hard to feel like you're making an impression behind the computer screen. However, CU Denver students rose to this challenge and made an extra effort to make meaningful connections.
The one-on-one sessions were popular among students and employers. Peter Waller, an undergraduate student studying Finance, International Business and Leadership studies shares, "It was surprisingly easy to make meaningful connections with employers via the one-on-one time slots. Instead of standing in line vying for time, you have a dedicated slot, which is very helpful."
"I was able to have 10-minute one-on-one conversations with both of the Marketing Managers of the companies that I was interested in as well as attend an information session from each company in a small group setting. It was amazing!" – Brynn White, BSBA Marketing student
Traditional career fairs can at times feel overwhelming and like you're having to compete to have a five-minute conversation. It may also make you less inclined to approach a company that you have not heard of. "I just want to say it is much easier to make connections with employers virtually. In-person fairs are very loud, crowded, and usually too hot," says Rebecca Moore, BSBA Accounting Student.
The Business School Career Fair is a great chance for CU Denver Business students to learn about future internship and job opportunities and make impactful connections with an extensive network of employers and recruiters. Employers were impressed with CU student's preparation and noted how articulate they were in expressing specific reasons why they want to work for their company. For both students and employers, having the chance to pre-build schedules and conduct one-on-one sessions allowed for productive and meaningful conversations.