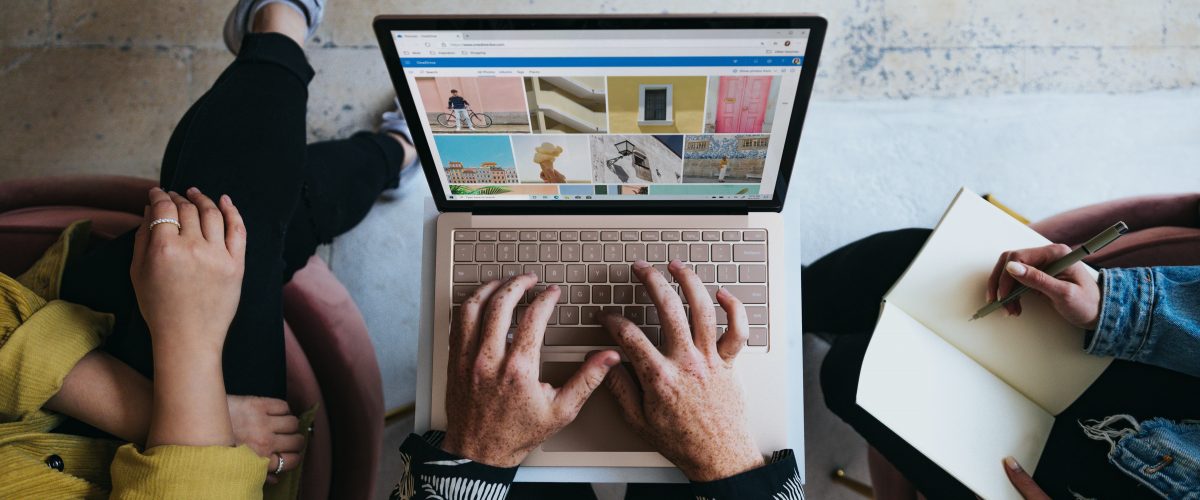 "Every single student we worked with was so professional, hardworking, and delivered on their commitments. They truly exceeded what we had asked for at every turn," says Harrison Rosenfield, co-founder of PonyPal . "As we continue to grow, we hope to continue to work with these talented students!"
Dr. Lan Liang has been collaborating with local business partners to provide graduate students with real-world experiences through her Digital Marketing course. The course is designed to provide students with an overview of the ever-changing digital marketplace while also equipping students with hands-on experiences and analytical skills needed for performing vital functions and making strategical decisions in various areas of digital marketing. Course topics include web design, web analytics, online advertising, search engine optimization, search engine advertising, email marketing, social media marketing and online reputation management.
During summer 2020, students enrolled in the course had the opportunity to work on digital marketing projects that helped small, local business during COVID-19. Students receive an internship title to enhance their resume and valuable connections to Denver businesses. They also get to practice different areas of digital marketing such as web design, search ads, e-mail marketing, and social media marketing.
"We greatly enjoyed their enthusiasm and creativity regarding ways to attract and retain customers and to utilize analytics tools to evaluate the results," says Brooks Hybertson, President of Pathways Bioscience.
Businesses who benefit
The primary candidates for this collaboration project are local companies who would benefit from digital marketing but are short of their own marketing resources. During the first week of class, students get to decide which company they want to work with, either from the list of collaborating businesses or from their own network. They collaborate with their chosen companies and discuss what area of digital marketing both parties want to pursue. Throughout the semester, students will meet with Dr. Liang several times to ensure that their work meets the course expectations and also delivers real value to the collaborating businesses. At the end of the semester, the companies are invited to a presentation where the students showcase their hard work with actionable recommendations to enhance each company's digital marketing performance.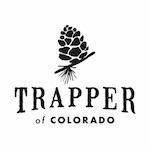 PonyPal, Pathways Bioscience, and Trapper of Colorado are just some of the Colorado companies that have been involved in this experiential learning. Students who had the opportunity to collaborate with Trapper of Colorado, a new business at the time, focused on social media and communication skills. "I hadn't yet built a Facebook page, and was nervous about getting that up and running," says Margaret Schnipper, Founder and Creative Director of Trapper of Colorado,"They took on the project and got the Facebook page up. Even after their project was complete, they offered to help me learn how to use various Facebook advertising functions. I appreciated their support so much."
The team who collaborated with Pathways Bioscience offered insight on the appearance and functionality of their website and increased sales though improvements in online marketing. "The students helped us improve our sales through landing page re-design," says Brooks Hybertson, President of Pathways Bioscience. "They helped us improve the consistency of our messaging and consider new ways to improve customer retention."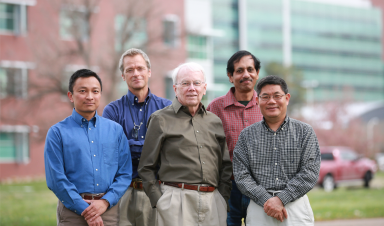 Harrison Rosenfield, the co-founder of Ponypal, is currently working with a fourth cohort of marketing students. The first cohort helped analyze market trends to develop, implement, and review targeted marketing campaigns on both Facebook and Bing. They grew brand awareness and exceeded KPIs on successful campaigns for both Facebook and Bing. The second cohort successfully redeveloped and redeployed SEO strategy utilizing WordPress plugins to significantly increase search traffic to PonyPal's web page, while the third cohort developed an email marketing campaign. "We are working with this cohort on a digital marketing campaign for the version two release of our app," says Harrison. "They have been so professional to work with, and we're looking forward to the campaign!"
Real-World Marketing Experience
Implementation of market research and analysis are key components to this course. Olga Funk took the course in 2019, and her team developed an email campaign to increase the ticket sales for a local summer festival. "I had the great opportunity to learn how to analyze the results of the A/B testing and quickly adjust a marketing strategy based on the testing results," says Olga. "My favorite part was when I had to combine the creative and analytical approach for our campaign."
Honey-Anna Lindburg took the class in May 2020, and her team worked on a website redesign for Softinfo, a company located in India. "In our project we focused on how we could increase organic traffic to the site, decrease bounce rate, increase new sessions, increase average time on site, and increase conversions for this company," said Honey-Anna. Softinfo even planned to implement the redesign proposal once the students finished the project.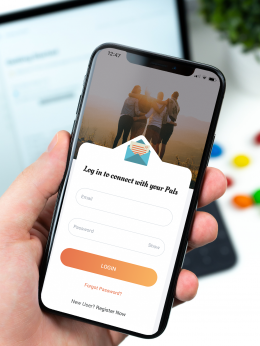 "I think the students enjoy the opportunity to work on 'live' projects," says Harrison Rosenfield, Ponypal. "They were able to see their recommendations actually implemented to help a growing startup, and we think the positive results were an indicator of their incredible talents and the quality instruction they received from Professor Liang and the department."
Why should you take this course?
"I would definitely say that this class was one of my favorite one in the whole program!" said Olga.
This course takes digital marketing concepts and principles out of the classroom and applies them to real business situations. You get the opportunity to assess a company's current digital marketing performance in order to provide the best recommendations for marketing strategies. Not only do you gain valuable marketing experience to add to your resume, but you also get to help local businesses improve their marketing.
"My favorite part of this experience was working with all the different personalities on my team to create a great final product for our client," says Honey-Anna. "I've been working in marketing for over 10 years, however this class and the concepts we learned vastly broadened my knowledge."
Networking and teamwork are important facets to this course which benefits both students and the companies they work with. "Connecting with the students was hands-down my favorite aspect of the experience," says Margaret Schnipper. "Their energy and insight into marketing was contagious, and really helped me move forward with building my brand."
If you are a graduate marketing student interested in gaining hands-on marketing experience while enhancing your resume, schedule an appointment with your academic advisor to discuss the MKTG 6092: Digital Media Marketing Tools and Analytics course.