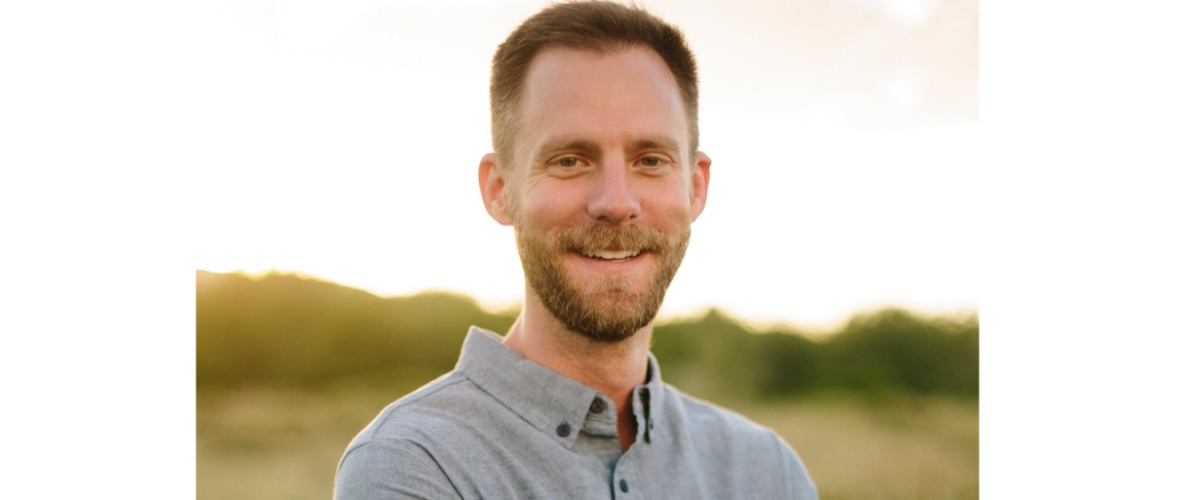 "There's always something interesting happening at Google, and we're constantly strategizing and building new things," says Professional MBA alum, Peter Boardman. "Plus, the scale of what I'm working on every day gives me great satisfaction." Peter's intellectual curiosity has allowed him to work in diverse industries throughout his career and now he's found his place at Google.
Military grade
Peter graduated from Clemson University on an Air Force Reserve Officers' Training Corps (ROTC) scholarship. After earning his commission, he entered active duty as a USAF Security Forces officer. "I had some really interesting experiences, including transporting nuclear warheads, installation security in the Middle East, and teaching college-level courses as an ROTC instructor," Peter says.
After seven years and achieving the rank of Captain, Peter decided to make the transition to the private sector. Since then, he's held multiple roles in various industries, including renewable energy, management consulting, and entrepreneurship where he has helped start two businesses.
After the Airforce
After separating from the Air Force, Peter wanted to start the next chapter in his life, so he began the application process to graduate school. "I knew an MBA would prove invaluable in helping bridge my military experience with the private sector, and providing a well-rounded, foundational knowledge of business," says Peter.
Peter was working full time in Denver and building companies on the side, so he knew he needed the flexibility of a professional program that would allow a blend of online and in-person classes. "I wanted a school with a strong entrepreneurial program, so the Jake Jabs Center for Entrepreneurship really caught my attention," says Peter. "I was looking for a program with strong ties to Denver businesses and the best companies in Colorado." Given these considerations, CU Denver was a natural choice.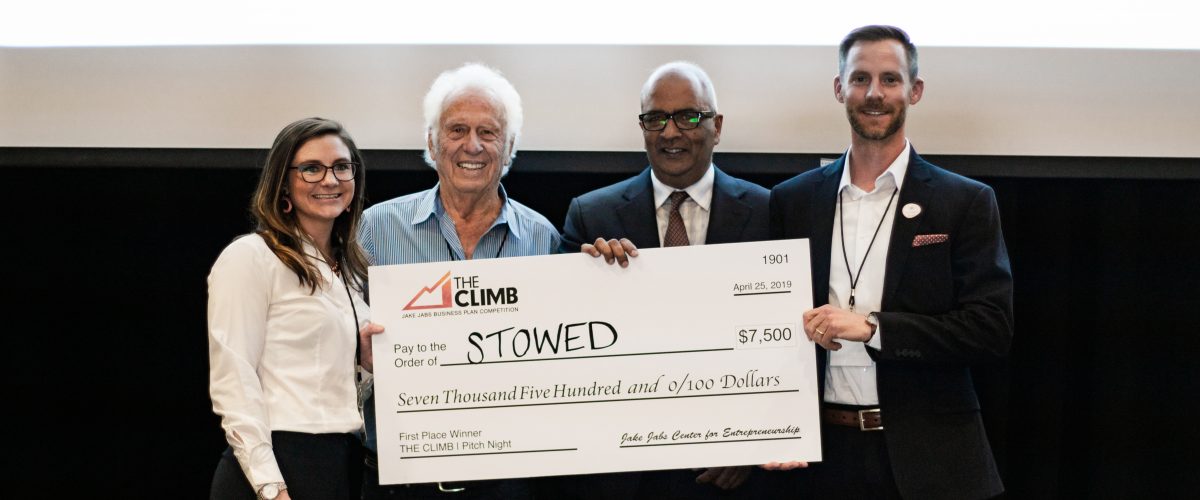 During his time at CU Denver, Peter won the 2019 CLIMB Business Plan Competition. Peter and Whitney Setterberg pitched their peer-to-peer storage service idea called STOWED. To put it simply, STOWED is a web and mobile-based platform that connects marketplace companies and matches hosts and users for storage space.
The CLIMB competition is an annual event held by the Jake Jabs Center for Entrepreneurship designed to help student entrepreneurs transform their ideas into sustainable businesses through education, mentorship, networking, and financial support. Through this program, students get the chance to network with and pitch to some of the most successful entrepreneurs in Colorado.
Just Google it
After graduation, Peter landed a job at Google where he is now a Senior Financial Operations Analyst with the Revenue to Cash Operations (RCO) team. The RCO team manages Google's incoming cash transactions on a global basis and ensures that Google's incoming cash processes are controlled, effective, and efficient. Peter currently oversees these processes for Google Cloud products.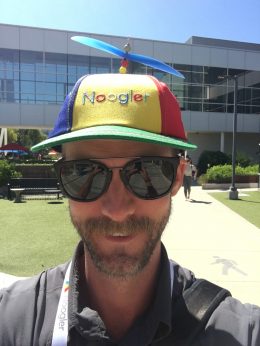 "I find my role extremely fulfilling," says Peter. "I get to work with stakeholders across Google Cloud, including sales, deal strategy, engineering, product, legal, and Cloud finance to ensure we're working harmoniously to provide services to and collect cash from all of Google's Cloud customers." Being able to work in a diverse environment has allowed Peter to capitalize on the skills he learned from both the military and MBA.
COVID Challenges
Like many other businesses, Google has seen a great deal of change over the past year. As a tech company, Google was well-positioned to shift to remote work and overcome the challenge of a dispersed workforce. The shift to a remote workforce has also accelerated growth in some product areas, which means things have been even busier than usual for Peter and the Cloud stakeholders he works closely with.
On a personal level, Peter feels extremely fortunate in that COVID has not impacted his work significantly. However, "Google thrives on serendipitous encounters that occur in coffee bars and micro-kitchens on campus, and teams largely being co-located," says Peter. "Re-creating this environment remotely has proved challenging. I viewed this as an opportunity to do more to keep our organization connected."
Like many professionals, the shift to remote work has made it challenging to foster a connection with coworkers. "Though it created a bit of additional work, a handful of colleagues and I organized things like weekly newsletters with recipes and family activity ideas, a remote fitness challenge, and virtual holiday parties," said Peter.
Advice for business students
Peter has two pieces of advice for business students embarking on the professional world:
"First, intelligence matters less than you think. After 15 years of professional experience, including one and a half at Google, the biggest differentiator I've observed that separates the truly successful is how eager people are to take ownership of challenging problems and work tenaciously to solve them."
"Second, the ability to synthesize and visualize data to tell a story and inform decisions is an invaluable and highly desired skill," says Peter, "If you're not already, spend some additional time and energy becoming proficient with data analytics, it can only help you succeed!"