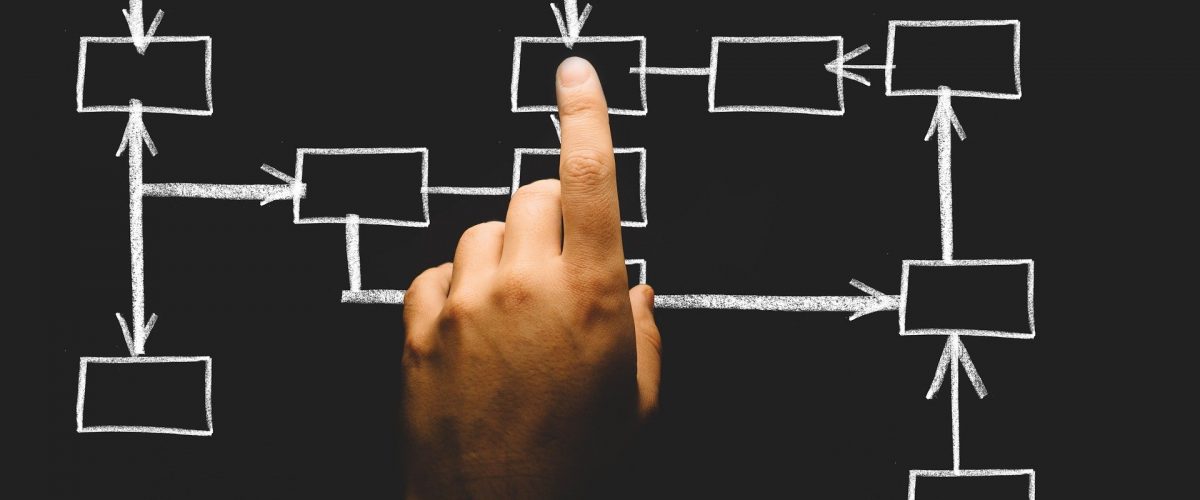 Leaders from a variety of industries shared stories of their career journey, leadership insights, and advice with One Year MBA Students
Dean Scott Dawson led an Executive Briefings elective, offered exclusively to students in the One Year MBA program. It provided students with the opportunity to interact with 14 executives from a wide variety of organizations including Nike, VF Corporation, Goldman Sachs, PwC, and more.
The course took place over two full-day sessions, during which students developed a deeper understanding of corporate responsibility, career progressions, industries, and the regional economy from 14 speakers. The sessions were highly interactive, with Dean Scott Dawson moderating questions from the students. One of the key questions posed to all speakers was "what intentions guide your leadership?" In the final assignment, students were asked to reflect on the intentions shared and develop their own intention guidance for future leadership. With the diversity of backgrounds, career paths, and industries, students had the chance to hear about a wide range of intentions set forth by the speakers.
The importance of inclusion at work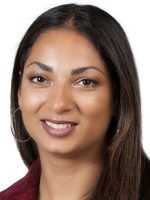 Sabah Cambrelen, Managing Director, Diversity and Inclusion at PwC spoke about how inclusivity guides her leadership. She said the power of true leadership is unlocked when leaders tap into empathy and vulnerability. "Engage and empower your team and keep human connection at the forefront", said Cambrelen. She also encouraged students to reflect on those they surround themselves with – who makes up your personal board of directors? Are they made up of diverse voices and people you can trust to challenge you?
When asked how workplaces can become more diverse and inclusive, Cambrelen shared "firms need to shift the practice from hiring for diversity, while still managing for assimilation." This negates the benefits companies can experience by bringing in a diverse workforce, such as driving innovation through diverse perspectives. She also believes diversity and inclusion efforts need to go beyond the hiring process. What is the firm doing to create a succession pipeline with diverse candidates and allow promotion opportunities for everyone, not just a select group of employees?
Authenticity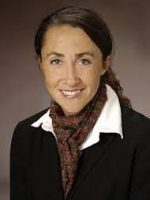 Among the speakers was Tammy Kiely, Co-Head of Technology Investment Banking at Goldman Sachs. Kiely has been with Goldman since 1999, though she has had opportunities to move to other major financial firms. Kiely says the team-oriented work environment at Goldman Sachs is what has kept her there. "You need to find a cultural fit," she said. Kiely is a mom and wife and said people in her industry used to be afraid to talk about their home life. She decided early on to embrace her whole self at work and normalize conversations about family.
Challenging convention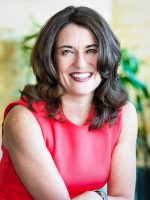 Dean Dawson introduced the class to Denver trailblazer Kelly Brough. Brough has shattered glass ceilings in Denver, as the first female director of Human Resources for the City and County of Denver, the first female snowplow driver at Stapleton International Airport, and the first female CEO of the Denver Metro Chamber – the position she holds today. Despite having made huge leaps and broken barriers, Brough admits she has had her own doubts. "When you go for something that is big and different than you've ever done, you're lying if you don't have doubts yourself," she said. But Brough encouraged students to look critically at those who view you negatively and ask whether their concerns are legitimate. Brough's authenticity has been a source of her power in her career, as she challenged conventions in many of the roles she held. She attributes this largely to dealing with conflict effectively. "Most people are passive or just very angry," she said. And she's not afraid of disagreement – Brough says creating a safe space for disagreement often increases agreement within a team.
Accountability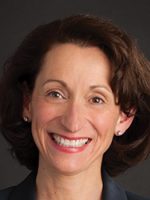 Accountability was a thread through Ellen Balaguer's career. She spent 27 years at Accenture and held various positions, including Global Managing Director for Human Resources & Learning Services, and Global Managing Director for Innovation. Through Balaguer's career, she witnessed a rise in diversity technology as part of recruitment and training processes. "When technology is implemented in the right way to assist in education, it can make things better, cheaper, faster, and help retention," she said. Balaguer says brands without substance behind them won't be sustainable – efforts and promises made outwardly need to be more than just talk. "What I find challenging is leaders unwilling to deal with the tricky issue trade-offs," she said.
Balaguer has also worked with universities and non-profits and said the three things she looks for in any organization she works with are innovation, impact, and accountability. "There are very few things in a company where I wouldn't pin the responsibility on management," said Balaguer. She advised the students to look at everyone around them as a mentor – either showing great leadership or modeling mistakes to avoid.
The importance of interpersonal connections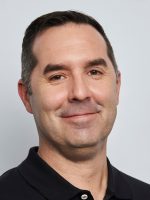 Noel Kinder, Chief Sustainability Officer at Nike, discussed the importance of focusing on people and having an enterprise mindset. "Your single biggest asset in leadership is your relationships," said Kinder. "Twenty percent of leadership is having the right answer, while the other 80 percent is having the power to influence and work with your team to implement the right answer." He attributes much of his success to his ability to look at the organization beyond his individual team and make his efforts applicable to other parts of the business. The ability to see and make connections horizontally, not just vertically can create value in your career path and take you to places you may have never considered or known.
Speakers' encourage students to forge their own path
Dean Scott Dawson's hope with the course was that it would elucidate possible career paths for the students. "The good news is that students have unlimited choices for careers and industries, the bad news is that they have to make a choice," he said. "We need to provide opportunities for students to make the most informed choice possible, and speakers courses provide students with greater perspective about different roles, industries and organizations."
Ian Antoniolli, one of the students in the One Year MBA program, appreciated the diverse range of topics speakers covered – everything from business strategy and fundamentals to current events and favorite works on their bookshelf. "Most importantly, many of the guests challenged us to question convention and forge our own path as we exit the MBA program and into the next phase of our careers," he said.
"I left each session feeling inspired to continue growing in my career and to embrace new opportunities with appreciation," said One Year MBA student Jay Berrien. "Each speaker shared valuable perspectives as I develop my leadership style, and I'm encouraged to continue aligning with authenticity."
The course served as an introduction not just to new role models and connections, but to the variety of paths to success and career fulfillment.