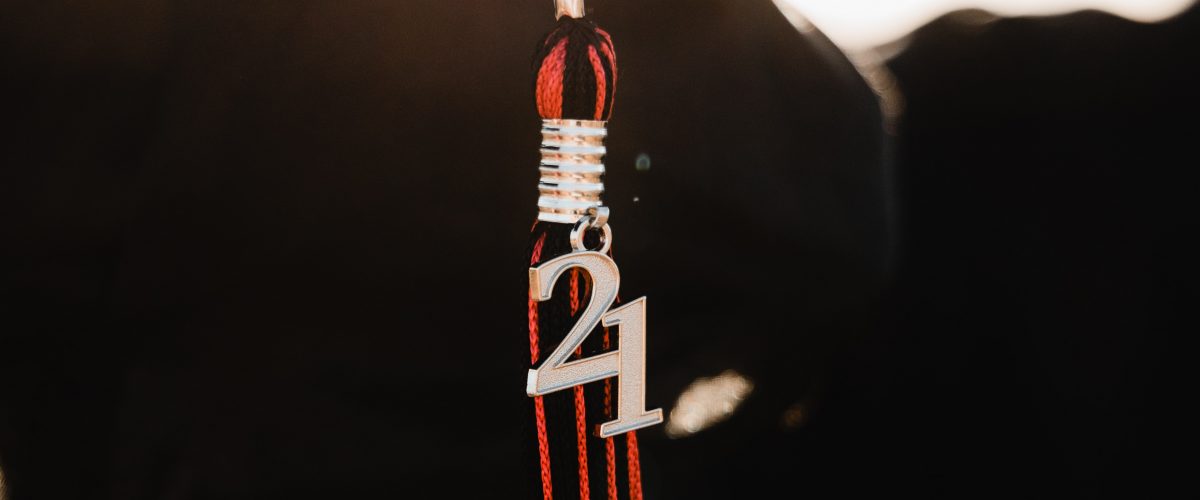 Three Business Students honored for their achievements in academics and campus involvement
Every semester, the CU Denver Business School honors undergraduate and graduate students with the Outstanding Student Award. These exceptional students are chosen from across the Business School for their achievements in academic dedication, involvement in the campus community, and for overcoming challenges and adversity.

Huda Hussain, BSBA in Information Systems
At the recommendation of her sister's friend, Huda decided to apply to the CU Denver Business School.
"I was particularly drawn toward the focus on providing a well-rounded business foundation to every student, regardless of their chosen major," she said.
As she explored different paths within the Business School, Information Systems stood out.
"I thought about my childhood daydream and how I was always drawn toward careers that combined complex processes and unbridled creativity," Huda said.
As she pursued her BSBA in Information Systems, she realized information technology is part of every person's life – in areas as disparate fitness, shopping, and finance. Huda was able to apply what she was learning as Vice President of the Information Systems Association at the Business School. She and the ISA President dedicated their time with the organization to providing students with exclusive, hands-on technical workshops and networking opportunities with industry professionals. This was the first time two women ran CU Denver ISA, and Huda hoped to inspire more with a Women in Tech panel.
Huda's achievements expanded outside her major. As a Muslim Asian-American woman, she strived to be an example for other students and served as a new student orientation leader. As part of the University Honors and Leadership Program, she volunteered regularly at Food Bank of the Rockies, student group fairs, and job fairs.
Huda wants to use her degree to work in healthcare data analytics to improve healthcare accessibility. She plans to pursue a Master in Information Systems and Business Intelligence.
Safaa Kushnir, BSBA in Management and Human Resources
May graduation is the culmination of a life-long dream for Safaa Kushnir. She moved to the U.S. from Morocco at 21-years-old and started working toward college.
"I see college as an investment in myself first, contributing to a country that I valued so much," said Safaa.
She dropped out after two years of college due to financial hardships and self-doubt, but did not let it stop her for long.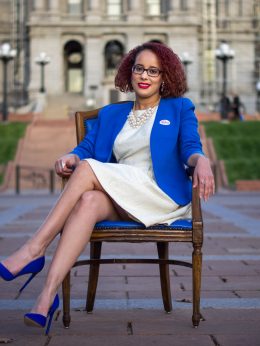 "The best thing I have ever done at this point is to allow myself to fail, then restart all over again," Safaa said. "The second time I enrolled in college, I was financially prepared and mentally equipped to overcome any obstacles that I might face along this journey. I researched very diligently and ended up choosing CU Denver as my second home."
Safaa was learning inside and outside the classroom – she navigated a new school and a new language, all while working full-time for a non-profit organization.
"I was no longer scared of achieving my dream and unlocking my full potential as a student," said Safaa on her personal growth at CU Denver, "This experience positively impacted my personal life as a wife and a mother."
Her time at CU Denver encouraged her to join the Diversity and Inclusion council at her work. Safaa is already looking forward to attending a graduate program.
"I will always cherish my time at CU Denver as it allowed me to rediscover myself, face my fears and succeed."
Safaa's grandmother never even stepped foot inside a classroom, but Safaa will be the second woman in her family to graduate college.
Vasiliy Palamarchuk, MS Information Systems
Vasiliy never imagined he would go to grad school – let alone be distinguished as an Outstanding Student!
Vasiliy moved to the U.S. from Ukraine in elementary school and said he struggled, as English was his second language.
"I remember being embarrassed about my reading level in sixth grade as I was three grades behind everyone else," he said, "It was humiliating to have someone see my report card."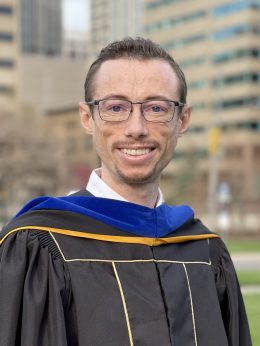 Despite his struggles through grade school and high school, he was determined to keep learning. At CU Denver, he joined his first student club – the Information Systems Association, where he helped organize speaker panels and explored possible career paths. He continued to stay involved with student organizations, becoming the Project Director at Transamerica Cybersecurity and Digital Forensics Student Club and as a consultant at Lynx Consulting.
Despite a serious medical diagnosis, Vasiliy continued his studies at CU Denver and remained a part of student life.
"I ran into a lot of health-related hurdles I had to clear while balancing school, but I never let them get in the way," he said. "I lost count of how many ER visits I had, the number of infusions I received, or the amount of time I spent in the hospital. I do, however, remember writing a term paper in my hospital bed."
Vasiliy says his personal struggles have also been some of his greatest lessons.
"They force us to readjust and find new ways to solve problems."