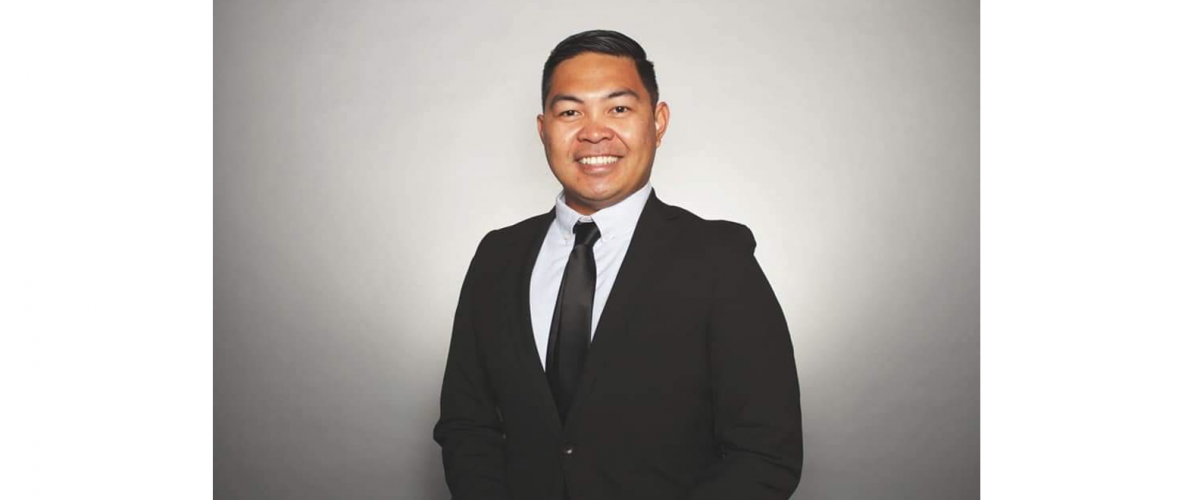 RMI student turns risk mitigation into a career
"The Risk Management and Insurance program is much more than just insurance," says Jerwin Roldan, graduating senior in the RMI program, "Anyone who wants a job after graduation should consider this program."
From California to Colorado
After Hawaii native Jerwin graduated high school, he joined the United States Air Force, where he was stationed in California for seven years. Once Jerwin's military contract came to an end, he decided to pursue his goal of earning a bachelor's degree. He considered staying local in California and attending Berkley or San Francisco but was ready for a change of scenery.
"When I was deciding where I wanted to go to school, I made a list of places where I would like to live like Washington, Texas, and Colorado," says Jerwin, "I had actually only been to Colorado due to layovers at DIA, but I always loved the culture here." With 300 days of sunshine and breathtaking views of the Rocky Mountains, Jerwin decided CU Denver was the best choice to start his next chapter.
A change of pace
Jerwin embarked on his academic journey at CU Denver as an engineering student but soon discovered that coding for hours on end didn't feed his intellectual appetite, so he decided to switch to the business school. "I chose to pursue a business degree because I wanted a better school-life balance," says Jerwin.
As he was considering both accounting and management majors, he connected with a peer in the RMI program. "I was helping my friend study for her final exam in a surplus line course, and I thought the material she was learning was a lot more interesting than any class I was taking," said Jerwin. Surplus lines insurance protects against a financial risk that is too high for a regular insurance company to take on. "She was reading about things like Taylor Swift insuring her leg for $40 million, which sounds weird, but I found it so interesting." The course was so intriguing he decided to pursue an RMI degree.
Insure your future
"The curriculum in the RMI program is hands-on and approachable," says Jerwin, "My favorite courses have been taught by Mr. Eric. He's the first instructor to make online classes entertaining." In the RMI program, students learn how to identify liabilities and mitigate risk in commercial settings and introduce insurance products for personal and commercial use. By graduation, you will understand the reality of risks that affect all individuals and organizations and how to manage that risk.
"The biggest benefit of the program is the amount of support you have from the faculty and staff," says Jerwin, "They even help with the entire job search process, from building your resume to preparing for interviews." The RMI program also has paid internship opportunities available where students are paired with companies that best meet their interests and the employer's needs. Not to mention, many of these internships lead to full-time positions after graduation. "The program currently has a 100% job placement record," says Jerwin, "I don't know of any other program that can say that."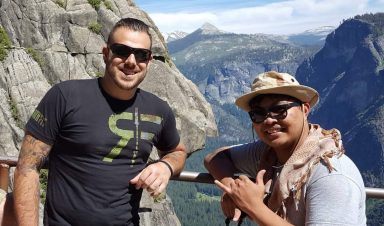 "Another advantage of the program are the exclusive scholarships that you can sign up for, even if you only take one RMI course that semester," said Jerwin. Undergraduate and graduate students registered for an RMI class are eligible to apply for an RMI scholarship, usually ranging from $200 to $3,500.
Opportunity at Shadow Day
Jerwin had an opportunity to participate in the RMI Shadow Day event hosted by the CHUBB Associate Program, a highly competitive, nationwide, two-year program geared to early career professionals to help develop expertise and technical acumen as insurance professionals. The CHUBB program provides relevant training sessions with the opportunity for peer and leadership engagement, technical training, collaborative project work that offers an on-the-job learning experience, and a mentorship program to help early-career professionals navigate through the organization.
"Shadow Day was an amazing experience," says Jerwin," Everyone I met genuinely liked the work they do and were excited to be a part of the team." During the event, he got to see a video of how insurance adjusters handled a claim with the National Corvette Museum when a sinkhole formed under the building and consumed several vehicles and half the showroom floor. "I have been impressed by this company ever since," said Jerwin.
Jerwin was so impressed with CHUBB, he decided to apply for a job with them. After an intense interview process, he was offered a full-time position that he will start after he graduates in May.
To learn more about the RMI program, schedule an appointment with a business school advisor today.