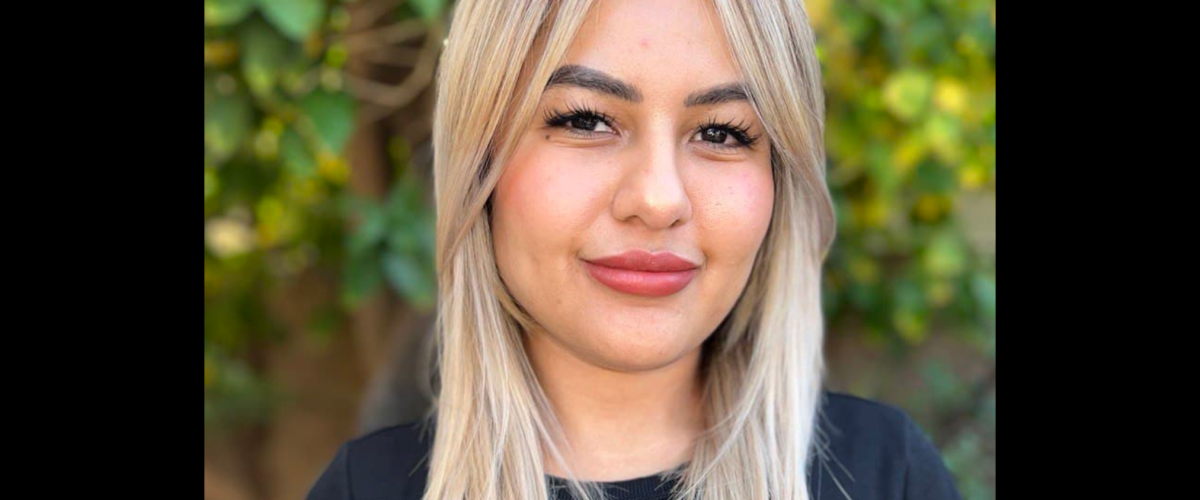 CU Denver alumna Gloria Avalos gives sound advice to recent grads after knowing all too well the challenges that take place starting something new. Born and raised in Mexico, Gloria is a first-generation college graduate, graduating from the CU Denver Business School in 2018 with a BA in Marketing and Information Systems. Gloria is now a Senior Manager in Product Development at American Express.
Tell us a little about yourself.
I was born and raised in Mexico and am a first-generation college graduate in my family. I enjoy reading, writing, exercising, traveling and trying out new hobbies/activities outside of my comfort zone.
What initially led to your decision to attend CU Denver Business School?
I applied to the CU Denver Business School because of its location right in the heart of downtown Denver where many companies are located. I always enjoyed walking to class while looking at all those high-rise buildings surrounding the school.
What was your experience as a student at CU Denver Business School? What were some of your most memorable experiences while here?
My most memorable experience was seeing how incredibly diverse the student body is. The amount of different cultural backgrounds in the school is outstanding. Being exposed to such diversity helps us develop the mindset of being inclusive which is very sought after in corporate America. I met incredible folks here that were all at different stages in their lives.
What advice do you have for current students/new grads?
My advice for current students is to reflect on the phrase "college is what you make out of it." College is an investment of your time and money, so you need to make sure you are getting what you need from this investment. You may feel like your time in college seems never-ending, but in retrospect, it goes by very fast, so it is important to make the best out of it.
My advice for new grads entering the workforce is to reflect on the phrase "It always seems impossible until it's done" – Nelson Mandela. I first saw this quote framed on the wall of my then manager, Molly Miller, while working as a Peer Advocate Leader (PAL) at the business school and it really resonated with me. I think of this phrase anytime I am tackling a challenge that may seem too daunting at first.
What's something you wish you would have known as a new graduate?
The struggle of starting a full-time job after college lies in the fact, that in a sense, we may know absolutely nothing. We may graduate college thinking we are ready to take on the world, but the reality is that every company has its own lingo, its own tools, and its own processes which we will need to learn from the ground up but that is absolutely fine. We just need to make sure we do not engage with impostor syndrome thoughts. My advice is to focus on having a growth mindset and transferrable skills.
Tell me about your role with CU Denver and/or the Business School now. Why do you continue to stay involved?
I stay engaged with the CU Denver Business School with opportunities made available where I can share stories about my professional career, such as being featured in this article, in the hope that it may be of some help to any current student. Back in 2021, as part of the CU Denver mentorship program, I even volunteered to be a mentor for a current business student.
I also like staying in touch with all folks I met during my time at CU Denver. I particularly enjoy being connected to Malena Brohm, Chief of Staff for the Dean's Office, because she has supported me from the very first time I reached out to her over email. Malena is truly passionate about the students' success.
What is your current profession and where do you work?
I am currently a Senior Manager in Product Development at American Express.
What led you here in your career? Describe your career path up to this point.
I started working for American Express shortly after graduation. My career at American Express has expanded across various areas of the acquisitions side of the business.
The outstanding brand reputation that American Express has alongside being a Fortune 500 company are part of the reasons I wanted to work here. I also wanted to build a career at a company where I could best utilize my degree's dual emphasis in Marketing and Information Systems.
What do you enjoy most about your job?
What I enjoy most about my job is learning something new every day. Not only from a business knowledge perspective but learning valuable teachings from all leaders in the company. There are many opportunities to learn from those we look up to without necessarily having to have a formal mentor-mentee relationship. I've had the great privilege to work with exceptional leaders that have admirable leadership styles and really care about people.
What is something exciting happening in your industry right now?
American Express recently launched the New American Express® Rewards Checking Account. You can read more about it in their official communication.
What piece of advice (personal or professional) has helped you the most in life?
Practicing effective listening can be very beneficial across all aspects of our life.