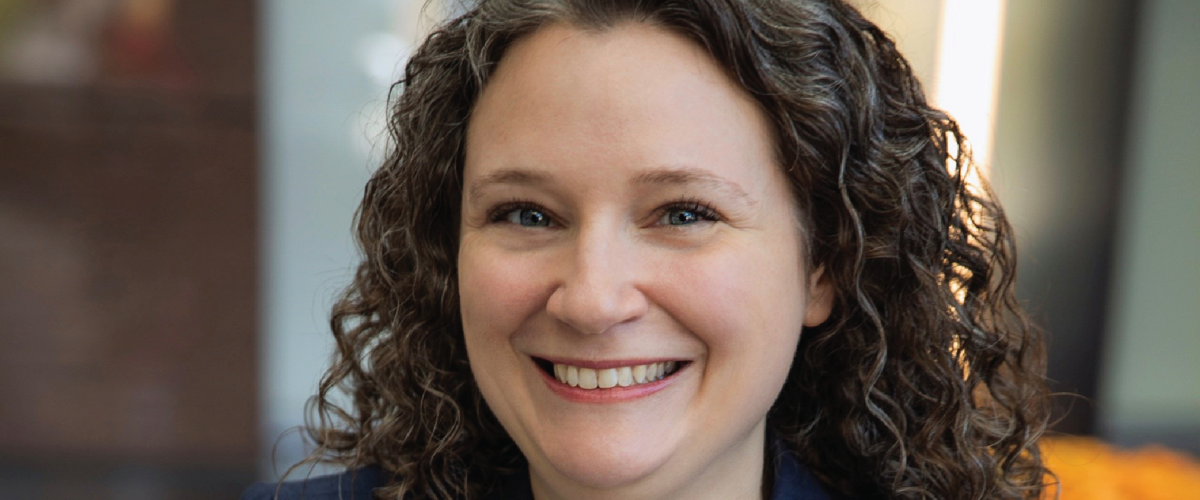 When Jennifer first graduated from the University of Iowa with a Bachelor of Science in Chemical Engineering, she had no idea what the world had in store for her, but felt confident that she did not want to pursue a career as an engineer. After graduation, Jennifer began working in management consulting with Andersen Consulting (now Accenture) in Chicago. She found the work interesting, but a round of layoffs left her without a job two years later. She took this unexpected job loss as an opportunity to start anew and packed up her life and moved west to Colorado. 

Once in Colorado, Jennifer got a job selling ethically made products at Aveda. She loved the fact that each item had its own origin story and enjoyed learning more about the origins of the products and driving sales for the company. This experience inspired Jennifer to explore marketing and to pursue a Professional MBA and a MS in Marketing at CU Denver Business School.  

During her time at the Business School, Jennifer worked full-time. To fill her necessary course requirements, Jennifer decided to take the business school's newest elective "Managing for Sustainability" with Professor Blair Gifford. This class offered an exciting opportunity to explore the environmental, social, and economic impacts of business.  

Each week the curriculum focused on an industry and its respective effects on the planet including transportation, energy, and food. However, this was 2007 and there was a lack of general sustainability knowledge. Therefore, to give students a well-rounded look at sustainability, Professor Gifford decided it was best to hear from experts in each sector and set up weekly presentations with them. It was during this class that Jennifer had her "ah-ha" moment.  She was hooked and knew she wanted to spend her career working to improve the planet.

While finishing her degrees, Jennifer worked as an intern at a sustainability consulting firm, which gave her valuable experience in the field. She graduated in 2008 during the Great Recession. Taking this in stride, Jennifer stayed focused on her goal and spent the next 18 months looking for a job in sustainability. While searching for jobs in a field she loved, she started engaging with the community and building her credentials including acquiring her LEED accreditation. Finally, she landed her first job in sustainability as a corporate responsibility analyst at Prologis.    

Prologis is an industrial real estate company that builds, owns, and manages thousands of warehouses and distribution centers. The company is an innovator when it comes to acknowledging, tracking, and managing its environmental impacts. Jennifer became part of a two-person team that developed, implemented, and reported on the company's global corporate responsibility strategy and programs.

After a year of working for the company, Prologis went through a merger and Jennifer became responsible for all non-financial reporting as well as the company's environmental and social responsibility programs. These new job responsibilities became critical steps in her development as she moved over to a much larger firm, CBRE.  

CBRE is the world's largest commercial real estate services and investment firm and influences over seven billion square feet of real estate, with the goal of moving their customers towards a greener future. In her role at CBRE, Jennifer led the company's non-financial disclosures, including their annual Corporate Responsibility Report and responses to stakeholder inquiries regarding CBRE's environmental, social, and governance practices. The disclosures included topics as varied as greenhouse gas emissions, workforce diversity, and business ethics. She eventually assumed responsibility for CRBE's sustainability and community programs as well. During her seven years with the company, Jennifer got to work across every aspect of the business. This dynamic role gave her a unique opportunity to see the inner workings of a global company up close and collaborate with professionals from all business lines and geographies.

Jennifer recently left CBRE to join Ernst and Young's Climate Change and Sustainability Services practice.  She currently serves as a Managing Director applies her years of working in internal sustainability in her new role as an external consultant for EY clients. In this role, she provides consulting services to a wide range of clients including real estate, consumer goods, financial services, and more. For Jennifer, this is an especially exciting time to work in this field and help support major companies who are embracing sustainability. She is passionate about helping her clients find ways to improve their processes, programs, and disclosures. When asked what she thinks is driving this surge in corporations who are interested in sustainable initiatives, Jennifer shared that it is stakeholders, including customers, employees, and investors, that are calling for companies to conduct business in a more responsible manner and provide sustainable solutions for a better future.  

With all her corporate success, Jennifer still finds time to give back and works to develop the programs that helped her find her passion in sustainability. For the past seven years, she has served as the Chair for CU Denver Business School's Managing for Sustainability Advisory Council. Jennifer says she is looking forward to passing the reins to a new powerhouse member and watching the program grow for years to come.

As part of the first generation of graduate students to be offered courses in sustainable management and business, Jennifer Leitsch is a shining example of what can happen when students follow their passions. For the past fifteen years, Jennifer has made the most of her sustainable education and is now considered a pioneer for new efforts in environmental and social responsibility. 
To learn more about CU Denver's Management for Sustainability Program click the link:
https://business.ucdenver.edu/faculty-research/managing-sustainability