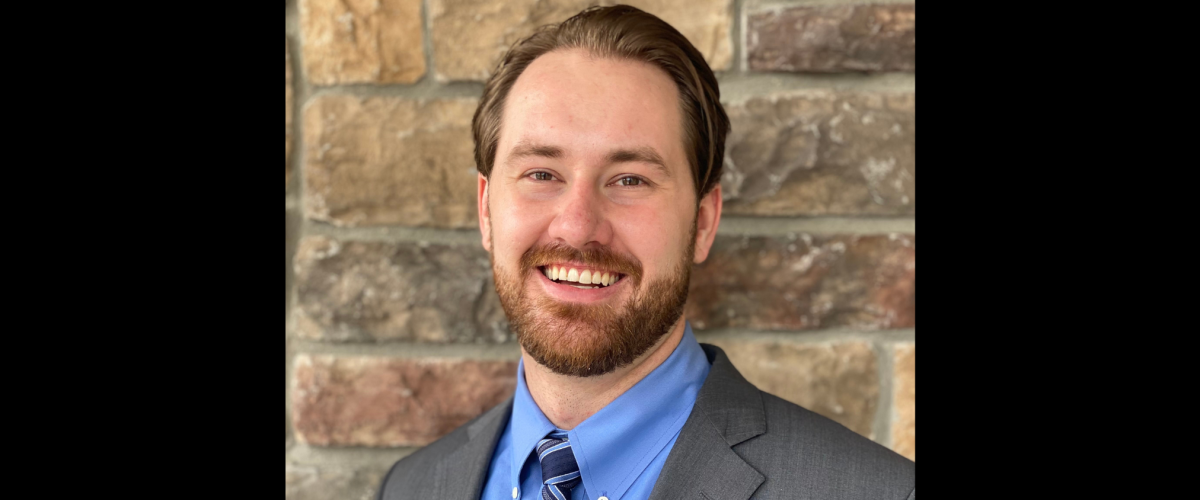 The American Institute of CPAs (AICPA) announced the winners of the 2021 Elijah Watt Sells Award this May, an award given to CPA candidates scoring a cumulative average above 95.5 across all four sections of the CPA exam during their first attempts. More than 72,000 people took the CPA Exam in 2021, and only 57 candidates met the award criteria. University of Colorado Denver Business School alumnus Dylan Croom, BSBA '19, MS '20 is one of them.  
Croom, a tax associate at PwC, is one of .08% of CPAs to earn this award in 2021 and credits the CU Denver accounting program for his success on the exam and in his career.
"What prepared me most for the exam were my online courses. Preparing for an online course is the most similar to the exam process", says Croom.
As a first-generation college student, Croom wasn't exactly sure what he wanted out of his education when he first enrolled in college. He admits that his first time through, he was just going through the motions. After some time off and a couple of different takes on a career, Croom decided to enroll in classes at CU Denver. His advice- find something that you find intriguing, find something important to you.
"Take the time to decide what you want out of your education and make your education work for you. I chose accounting because it seemed like you could achieve success relatively quickly once you graduated", says Croom. "It was a good balance for effort and return."
After graduating with his bachelor's degree in business administration in 2019, Croom began his master's program in taxation.
"My experience in the MS taxation program prepared me for my career by providing the skills and understanding necessary to excel in the field", states Croom. "While this program has been dissolved, I know the faculty are working hard to preserve the critical elements and to embed them as electives in the MS accounting curriculum."
Since graduation and passing the CPA exam with near-perfect scores, Croom is learning a new skill- rock climbing with his almost three-year-old child.
His advice to current accounting students, "Spend time getting to know your classmates, they will be the basis of your professional network when you first begin your career. As for your classes and the CPA exams, they are hard. Acknowledge that and then take it step-by-step. You can do it."