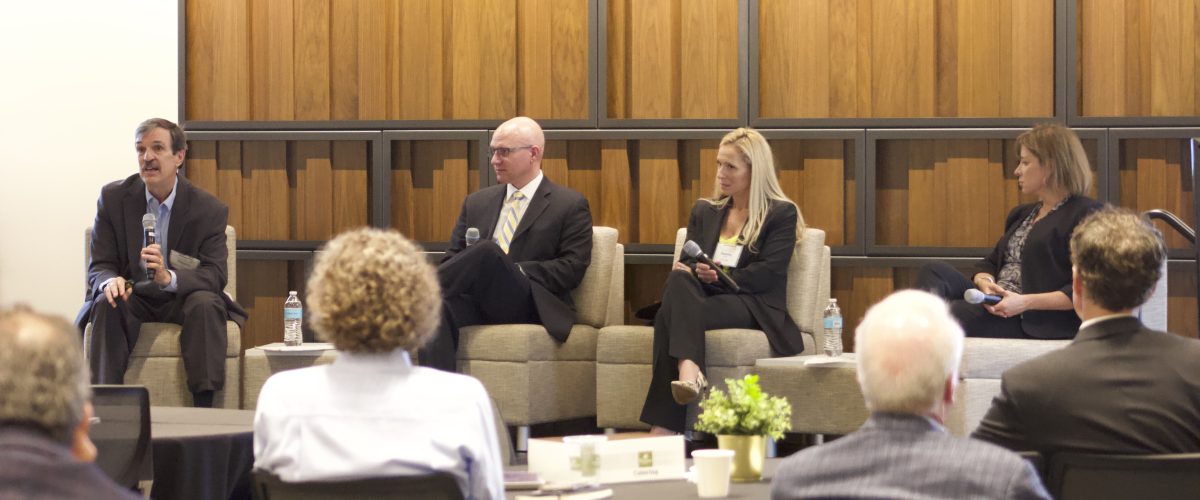 The J.P. Morgan Center for Commodities (JPMCC) staff organized the 5th annual international symposium on Aug. 15 and Aug. 16, 2022. The 5th symposium hosted attendees joining in Denver, CO, and over Zoom around the world using a hybrid format.
Retaining the collaborative core strength between academics, policy researchers, and practitioners, the symposium offered five academic sessions (including a virtual poster session) representing presenters and discussants from 12 countries and two industry panels. These participants included academic and applied research from top universities (e.g., Cambridge, Columbia, Yale, UC Berkeley, Toronto), top policy institutions (e.g., the Federal Reserve, IMF, World Bank), and C-suite executives of commodity companies and hedge funds. In addition, JPMCC welcomed keynote speakers Nikolai Roussanov, a chair professor at the Wharton School of the University of Pennsylvania, and Robert Bryce, an author and a journalist. Dr. Andrei Kirilenko, a professor of finance and director of the doctoral program at University of Cambridge Judge Business School, praised the symposium as "a top conference on commodities" based on "the quality of papers presented," to 100+ in-person and online attendants.
International media have featured the symposium in English, such as Yicai Global, which featured the 2022 symposium before its launch with the article "World's Top Policy Researchers, Academics Gather at JPMCC to Discuss Commodities Research Trends." The article was also published in Bloomberg terminals and other outlets. A special issue will be devoted to selected symposium papers from a core finance academic journal, Journal of Futures Markets.
The symposium was co-organized by Dr. Jian Yang, J.P. Morgan Endowed Chair and Research Director, and Dr. Tom Brady, the Executive Director of the J.P. Morgan Center for Commodities. Erica Hyman, the Assistant Director, executed symposium logistics and registration. This year's symposium is co-sponsored by the Center for International Business Education and Research (CIBER) at CU Denver, one of only 15 such centers in the United States. The Dean's office and the IT team staff members also provided strong support to the success of the event.