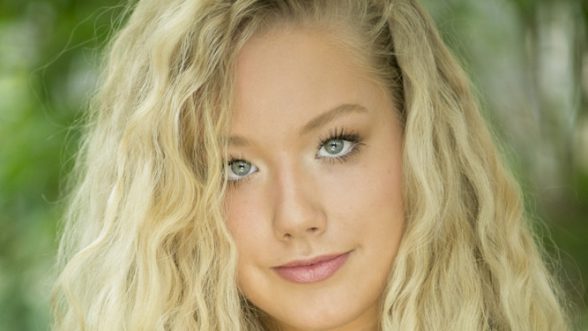 On May 7, 2019, Colorado suffered its 15th mass shooting that year (STEM School Highlands Ranch). Kaitlyn Hunter, BSBA '22, was among the witnesses of this tragic event. Like many other victims of gun violence, this event drastically changed the course of her life.
"I didn't have a voice before. After this horrible event, people were willing to listen to me."

Kaitlyn Hunter
Positive Politics
KFF reported that "…exposure to gun violence may lead to post-traumatic stress disorder and anxiety, in addition to other mental health concerns. Specifically, survivors of firearm-related injuries, including youth survivors, may be at increased risk of mental health conditions and substance use disorders." Hunter knew these significant effects firsthand and used her own experience as ammunition to become an advocate for mental health after the tragedy at her high school. "I learned how mental health can affect someone's life positively and negatively," Hunter said. Along with her perseverance and passion for people, she pushed for youth access to mental health resources in her last year of high school "I didn't have a voice before. After this horrible event, people were willing to listen to me."
Among the people who helped Hunter achieve her mission was Jason Crow, Colorado's 6th Congressional District representative. In the aftermath of the trauma, Hunter successfully lobbied the representative to introduce mental health legislation, resulting in more outreach for mental health.
Hunter believed that politics could not only make a significant difference in mental health access but transportation issues and gun violence reform. She held several positions at Progressive Turnout Project, the U.S. House of Representatives, and March For Our Lives Colorado, enabling her "to unify people in a political environment that was very scattered."
New Career, Same Ethics
Despite great success in the political arena, Hunter pursued a Bachelor of Science in Business Administration with a focus on International Business and set her course in the finance industry. A quick study and dedicated student, she completed her degree in two years. For Hunter, pursuing finance meant a stable career with lots of flexibility as opposed to the seasonality of politics. Moreover, this gave her yet another opportunity to better people's lives, helping them manage their finances. As an aspiring Certified Financial Planner (CFP), Hunter is now focused on building her career at Charles Schwab, working toward completing her finance certifications with the hopes of a master's degree.
Hunter recalled taking nine classes while working 60 hours a week to reach her goals. While this ultimately turned out well for her, she advised current students to not rush themselves and take time to enjoy college life.
Since the tragedy at her high school, Hunter has been more strong-minded and although she is now trying to think a little slowly, she did not abandon her roots. In addition to her full-time job, Hunter volunteers at Run for Something, an organization supporting young, diverse progressives to run for down-ballot races. She is currently looking to get back into politics, running for the school board in the Douglas County to amplify student voices. For Hunter, this is another opportunity to bring about positive change in the community through politics.