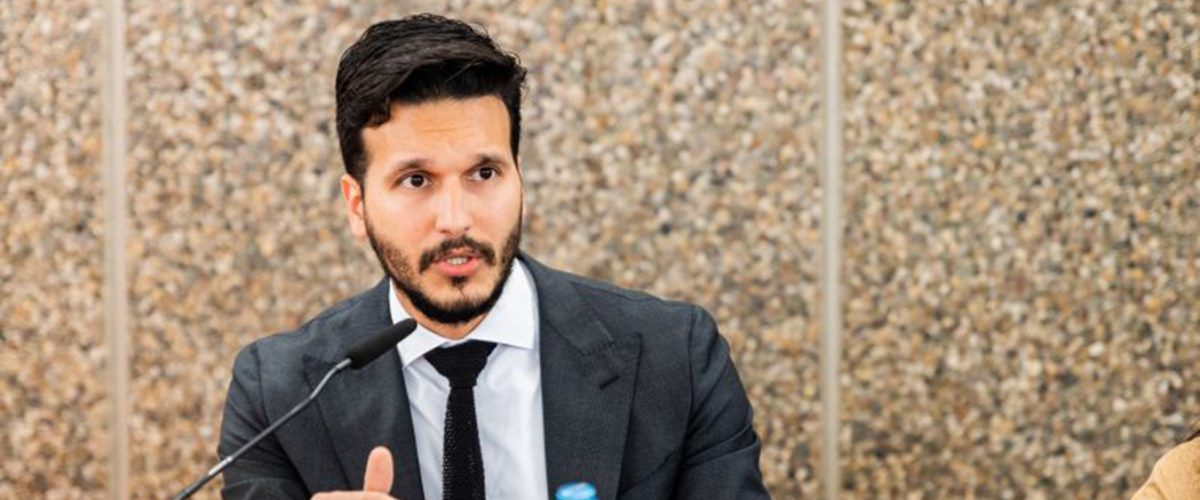 In an increasingly globalized world, it is now more important than ever for those looking to enter the business world to be prepared to meet the demands of the global market. The CU Denver Business School highlights its commitment to preparing students for the global workforce with the motto, "Denver Built, Global Ready." One alumni who exemplifies this motto is Zakaria Hagig, BA '19. 
Zakaria is originally from Libya and moved to Colorado in 2014 to further his education. He started at the Community College of Denver (CCD), where he pursued a business degree. He knew he wanted to attend a university but wasn't sure what major he wanted to pursue. "I was very good at math, I loved numbers, and I knew I wanted to be in the business world, but I didn't know what major exactly," recalled Zakaria. He enjoyed accounting but wasn't sure if it was the field for him. However, he found his calling when his accounting professor told him he saw Zakaria as a finance guy.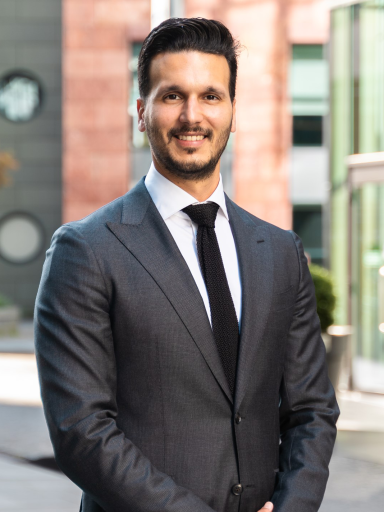 When it came time to leave CCD and apply to universities, Zakaria was unsure where he wanted to go. He applied to various schools across America, but after speaking with students and staff, he decided that CU Denver Business School was the right choice. When he started at the CU Denver Business School, he was a finance major. "I remember before the semester started, I spoke with my student advisor, and that's when I realized there is something called risk management," said Zakaria. The advisor informed Zakaria that his finance degree would be complemented by a risk management and insurance (RMI) degree, and he could complete the major without having to take on a lot of additional classes. Zakaria was decidedly interested in the field and became a Finance and Risk Management and Insurance double major. 
Zakaria enjoyed his time in the RMI program and remembered the shadow day as one of the stand-out moments. "They organize one day every semester where they divide us into different groups, and we go to different companies and spend a whole day shadowing people from different departments to watch how they work, what they do, and ask questions,"  Zakaria said that the shadow day served as a motivator for him, making him eager to finish his schooling and enter the professional world. He also appreciated the connections the Business School helped foster. "The [CU Denver Business School] is doing a great job connecting students with the industry."
Additionally, Zakaria enjoyed being part of Gamma Iota Sigma (GIS), an international professional fraternity organized to promote, encourage, and sustain students' interest in insurance, risk management, and actuarial science as professions. Zakaria served as the president of the CU Denver chapter (Beta Mu) between 2018 and 2019. With his team, he organized events including speed networking to connect students with professionals from the insurance industry and bringing guest speakers to share their professional experience with the RMI students.
Zakaria strongly encourages graduates and young professionals to continue learning even after graduating. After he graduated, he obtained his Associate in Risk Management (ARM) designation and will continue to explore learning opportunities to keep up with the demands of the industry.
After graduation, Zakaria began working in Denver as a Compliance Specialist for a global employment outsourcing company, he then relocated to Amsterdam, the Netherlands where he heads the risk and compliance program at Emerald Technology. Working in the Netherlands allowed him to engage with entities from all over the world. "It opens your mind to the world; it gives you different perspectives and ways of working," said Zakaria about his experiences with international business cultures. He also enjoys public speaking and recently spoke on the GRC World Forum, Risk Amsterdam panel.  
"Go all out, do everything, and that's going to give you a lot of experience, it's going to open up a lot of opportunities for you." 

-Zakaria Hagig
Denver may have been where he started, but now Zakaria is making waves on the global level. As a recurring guest speaker in business school classes, he shows his dedication to supporting and providing guidance for current RMI students. Zakaria recommends more students get involved with international business and travel, especially when they're younger, saying, "Go all out, do everything, and that's going to give you a lot of experience, it's going to open up a lot of opportunities for you."