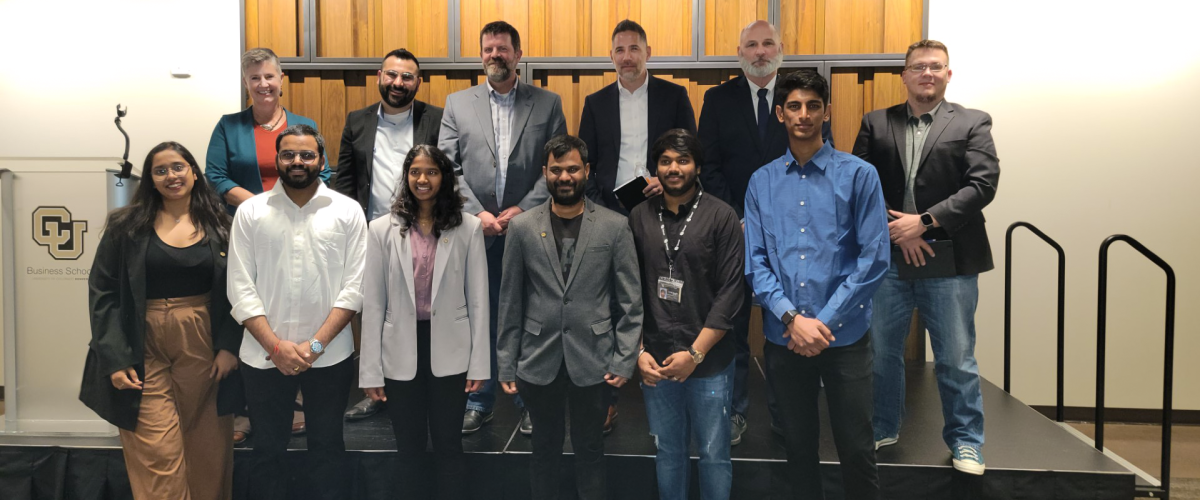 On Tuesday, October 17th, the CU Denver Information Systems department held the 17th annual Business Leaders with an Edge event. Panelists David Kohler, Mike Pedrick, Christian Winward, Micheal Mercer, Darius Alavi, and moderator Cynthia Wright provided CU Denver Business School students with a comprehensive introduction to the world of tech and information systems.
Trends in IT
The panel introduced a discussion about the heavily debated topic of hybrid work. The pandemic produced a seismic shift from the long-standing expectation of time in the office towards remote work. According to the panel, both remote and in-person work have benefits, but the hybrid work model will likely become more prevalent. The group also shed light on another pivotal situation: layoffs. In early 2023, Google laid off thousands of employees; however, the panel stressed that there are countless opportunities in IT. "If you look at the tech unemployment rate, it's very low," said Kohler, "Within two weeks, people found other jobs." According to Mercer, tens of thousands of cybersecurity jobs are available in Colorado.
Essential Skills for Tech Fields
According to the panel, strong communication skills are critical for success in information systems jobs. "The ability to communicate what you do is almost as important as what you do," said Wright, highlighting that those in tech fields need to effectively communicate about their work with those with no tech background. Teamwork is also an essential skill in an employee's workplace toolkit. Despite the stereotype of tech employees as introverts, no one works alone. "Your entire work life is a group project," said Alavi. Working with a team allows for new ideas and strategies. As Mercer puts it, "Everybody brings something to the table."
Finding a Job in the Cyber World
The panel gave guidance on how to break into the world of information systems. "Go where you love," said Alavi, "This field is so broad; do what really excites you." The panelists also stressed the importance of learning. "Get out there and learn as much as you can," said Mercer, referencing the numerous available certifications to bolster a resume further. The field of information systems is constantly growing and changing, so openness, adaptability, and a desire to learn ever-changing trends is important.
"Cyber is everywhere. There is nothing you're interested in, no career field you've contemplated, that doesn't have some aspect of cyber security," said Wright, emphasizing the wide variety of cyber and information systems jobs available. The tech industry is booming, and there is a place for everyone in it.