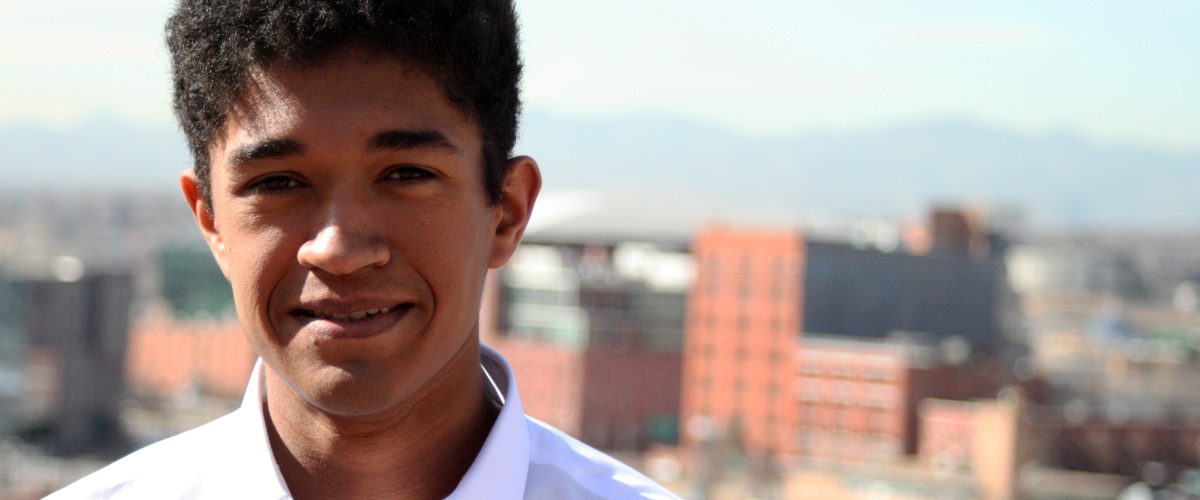 Jonathan Groeschel is an undergraduate finance student at the University of Colorado Denver Business School. Jonathan was born in Georgia, but being part of a military family has meant living in a lot of different cities. Before coming to CU Denver, Jonathan studied at the College of Southern Maryland. Jonathan received the Xcel Energy scholarship to take the Introduction to Commodities course in the new Commodities Center.
"I originally wanted to get into trading equities on the stock market, as opposed to commodities, which are futures. I'm really interested in and passionate about trading, and was excited to have the opportunity to take a commodities class in the trading and commodities lab," said Groeschel.
"As a result of receiving the Xcel scholarship, I've gotten really into commodities, and I've gotten the opportunity to meet other students with similar interests. Receiving this scholarship has really been a life-changing experience for me, and it has a sparked my interest in commodities. Now I am considering career opportunities in commodities trading."
To students, receiving a scholarship can mean much more than the monetary benefit they receive. In Jonathan's case, the scholarship meant discovering a new passion. He is one of many students who benefit from the generosity of donors. Each year the Business School gathers the top community and business leaders at Denver's premier event, the Celebration of Success, helping to raise essential support for student scholarships in order to make an impact in the lives of students, like Jonathan.
This year's Celebration of Success will feature a keynote address, titled "Let's Fix the Debt," from Alan Simpson, former US Senator from Wyoming (retired) and former Co-Chair of the National Commission on Fiscal Responsibility and Reform (2010). To find out more about Celebration of Success and how to get involved, visit business.ucdenver.edu/celebration.