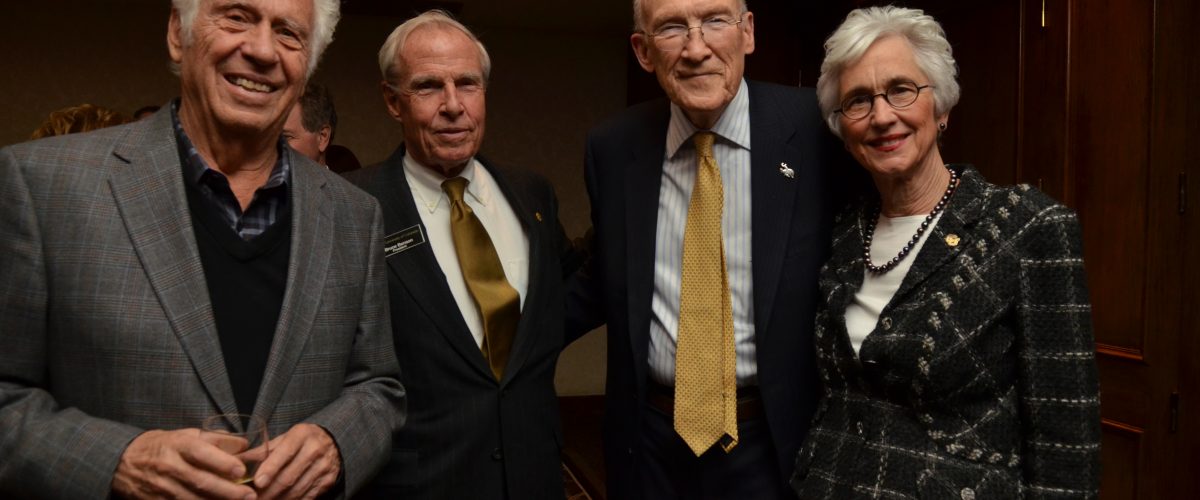 DENVER – Over 500 people braved the first snow of May to attend the University of Colorado Denver Business School's 2013 Celebration of Success. The event, which was held at the Grand Hyatt Denver, featured an armchair dialogue with Senator Alan Simpson (retired) and Cole Finegan, Partner at the law firm of Hogan Lovells. The presentation, titled "Let's Fix the Debt," featured Simpson's signature quick wit and biting humor as he discussed the American debt situation and its remedies. Read more about Senator Simpson's presentation here.
The dialogue between Simpson and Finegan received a rousing standing ovation from the crowd at the sold-out event. Other notable speakers of the evening included the Business School Dean Sueann Ambron, Greg Solich, Tad Herz, and Honored Scholarship Recipient Danielle Worthman. A special announcement by Bruce Benson, President of the University of Colorado, and Don Elliman, Chancellor of the University of Colorado Denver, revealed news of a $10 million donation from American Furniture Warehouse founder and CEO Jake Jabs. Read more about the news and the gift here.
Thanks to the generosity of donors and the presentations from superlative speakers, the 2013 Celebration of Success was a triumph. All proceeds from the event are awarded as student scholarships. The event raised over $200,000 which will provide scholarships to Business School students. Find out about some of CU Denver Business School's outstanding scholarship students here.