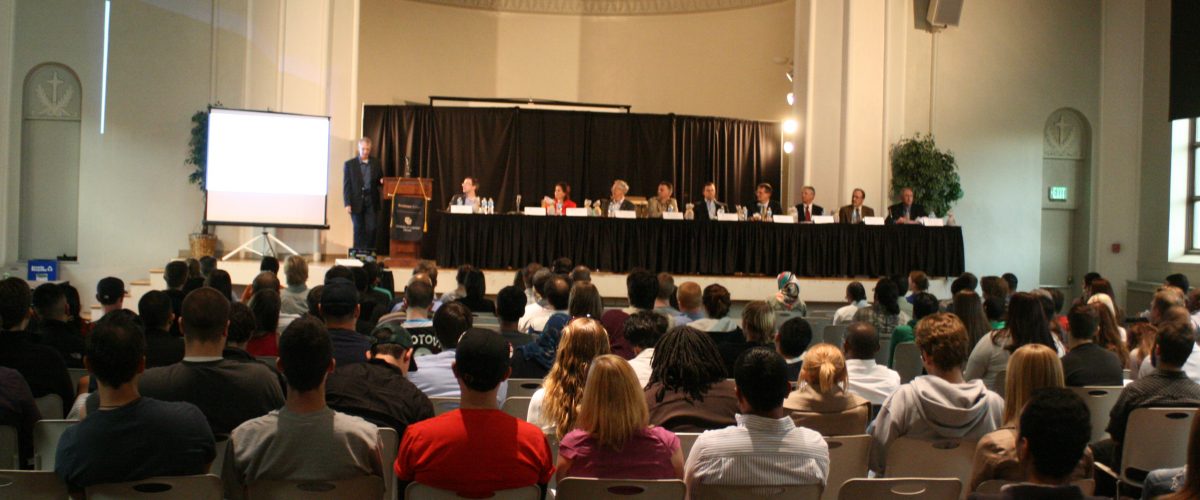 DENVER – The University of Colorado Denver Business School will host "Become a Business Leader with an Edge" executive panel on Tuesday, October 22 from 5:15 – 7:00 p.m. The eighth annual event, presented by the Information Systems Program and the Information Systems Association will be held in St. Cajetan's, on Auraria campus. The event brings together business leaders from some of Colorado's premier companies to discuss the future of business and technology. The panel will discuss a wide range of business information technology topics, and fielded questions from the audience.
Attendees will have the opportunity to ask questions of the panel, which will include executives with hiring experience in many different industries. Panelists include:
Ted Hellmuth, Robert Half Technology (Moderator)
Gail Coury, VP Risk Management, Oracle
Alan Cullop, CIO, DaVita
Mark Endry, SVP & CIO, Arcadis-US
Randy Guthrie, Microsoft
Tim Rod, IT Consultant
Randy Weldon, Director of SCM, Johns Manville
Andrea Young, CIO and VP, BI Incorporated
Daniel Zimmerman, VP of Technology, Nordstrom
This event presents an opportunity for attendees to learn what executives from some of Denver's most successful companies are looking for and what they see as the future of business and IT. Attendees will hear how IT is an integral part of every aspect of business and will learn what they can do to prepare themselves for their futures.
Be sure to RSVP today to attend this event.
Find out more about getting an undergraduate or graduate education in information systems from the University of Colorado Denver Business School Information Systems Program to get your edge as a business leader.