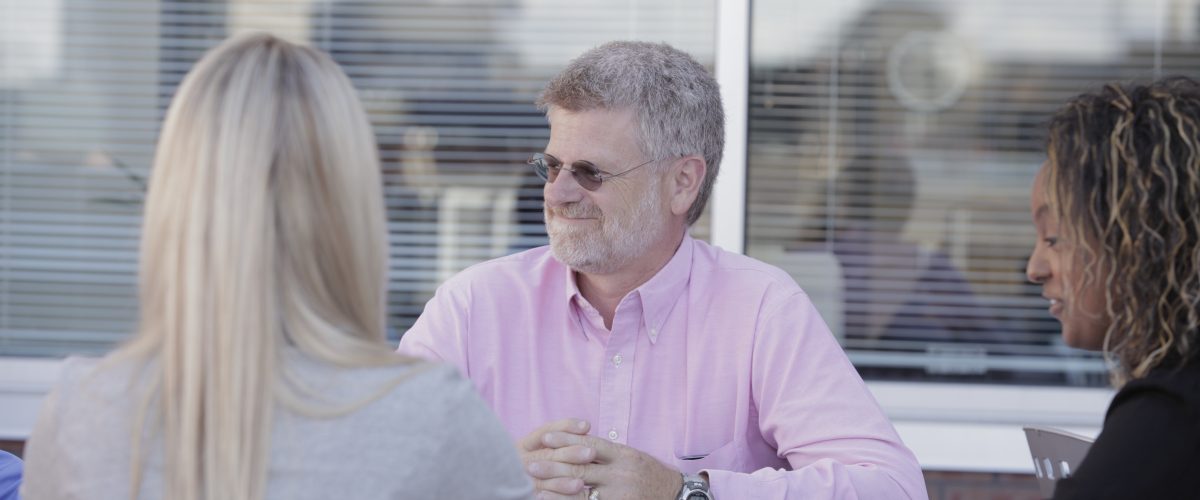 DENVER – Students in the 11-Month MBA program participated in a variety of business collaboration projects during the fall, giving value and strategic insight to local businesses. These projects offer real-world learning scenarios to students, while providing businesses with fresh approaches to some of their greatest business challenges.
Projects included planning, data analysis, growth strategies, and marketing for local non-profits and companies in a variety of industries. Students gained skills and exposure to new industries, all while working towards their MBA. The 11-Month MBA is a full-time program that allows students to complete a comprehensive MBA in just under a year. These collaboration experiences allow students to build their network, hone their business skills, and work in new teams.
One project included a full-scale marketing plan to reach young professionals for local non-profit, Bayaud Enterprises. This plan was completed during the term break, and reflected strategic and tactical approaches for broadening the awareness of the organization. 11-Month MBA student, Brian Phipps, said of the project, "It was an amazing opportunity to use my skills from the classroom and previous experience to test in a new, different environment. The organization was thrilled with my ideas and I was excited about the new contacts made, the practical lessons learned, and the actual chance to practice some of the concepts being taught in lectures."
The business collaborations provide immense value to 11-Month MBA business partners. Danielle Travis, Marketing and Development Manager at Bayaud Enterprises, said of the partnership, "[The student] brought an incredible amount of expertise and research to the table, giving us a marketing plan that was more than we could have hoped for. His insight and suggestions made a huge difference in the way we approach several of our marketing tactics."
Other projects included:
Data analysis and growth strategy for Book Trust, a Denver-based non-profit that promotes literacy
Growth strategy and communications planning for Super Sammeez, a start-up focused on providing healthy, nut-free sandwiches to kids throughout Colorado
Research and analysis for international wind company, Kingspan Wind
Strategy development for community health program, Weigh & Win, a subsidiary of IncentaHealth
For more information about how you can partner with students in the 11-Month MBA program, please contact Jill Lohmiller at jill.lohmiller@ucdenver.edu.
To learn more about the 11-Month MBA program, please visit us at business.ucdenver.edu/11MonthMBA