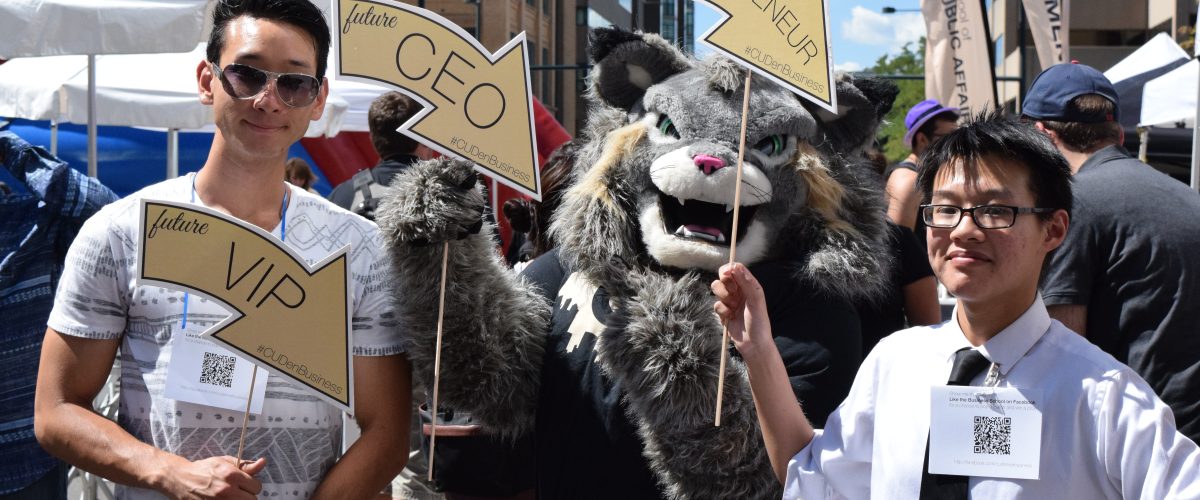 Thursday, August 21, 2014 marked the third annual CU Denver Block Party. Held between 14th and 15th streets on Lawrence, the block party's theme this year was Back in Black and Gold (a play on AC/DC's 1980 album Back in Black).
Students, community members, and local professionals enjoyed cuisine from food trucks like Fat Sully's pizza, BTO YoMobile frozen yogurt, and Saj Xpress Mediterranean while local music groups The Epilogues, Chemistry Club, MIX,and DJ Chonz played.
The CU Denver Business School hosted an eventful booth with balloons, buttons, and selfies. Check out all the great Future Business Leaders on Instagram.
Check out all the fun below: