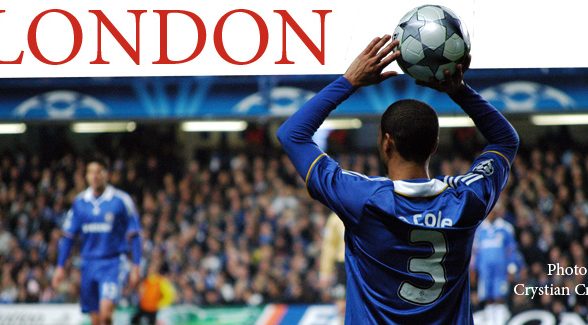 After returning from studying abroad in London, MBA and undergraduate students from the University of Colorado Denver Business School note a definitive change. Some found a change in character, others found a change in skillset. CU Denver Business School MBA alumnus Anthony Malandra found both.
"The trip was eye opening," Malandra reminisced. "British companies were much more progressive and advanced than what I have experienced here in the US. For example in 2010 British Telecom had an entire department dedicated to monitoring social media and responding in real time. This was not happening with companies in the United States."
From May 24 to June 8, Malandra and other Business School students leveraged their interest in global sports and entertainment management to travel to London with instructor Wendy Guild for MGMT 4834/6834.
"It is a once in a lifetime chance to see and access to some of the most famous venues in the sports and entertainment industry," said Malandra.
The group ventured to world-class sites, including the O2, Wimbledon, and the 2012 Olympic site, to meet with executives.
"While executive lectures were similar to the classroom experience in the Sports and Entertainment Management program, the difference in this course was meeting with the guest lecturers in their environment," recalled Malandra. "The executives were more open and willing to share their experiences, because they were not just visiting a classroom to speak to students. I think they appreciated that we were interested enough in the industry to visit them at their place of business to learn from them."
To find out more about London Calling, visit the course page.
To find out more about Business School study abroad trips, click here.