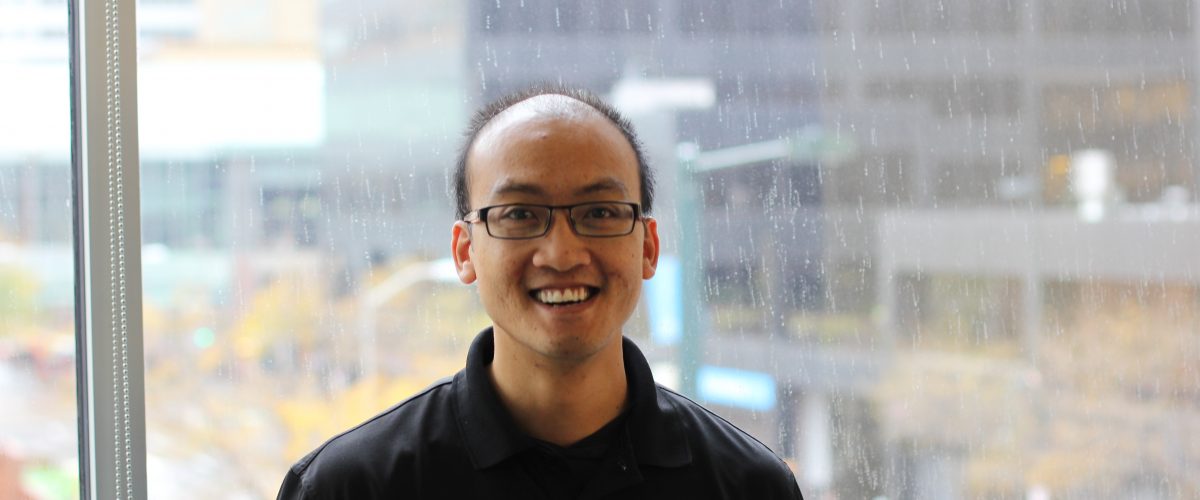 John Pham has been recognized with the Business Schools outstanding staff award. The award is intended to recognize staff members who have demonstrated significant individual and/or team contributions that further the success of the Business School.
Pham has been employed with the Business School since 2010. He started out as a computer lab advisor, then changed to IT Helpdesk Professional, and now he is an Enterprise Desktop Support Technician for the Business School in the IT Department.
In regards to his award, John said "I want to thank everyone who nominated me for the award and the Business School for granting the award. Hearing the cheering and the applause when I received the award was very overwhelming, but a truly humbling and exciting experience. I am honored and thankful to be working with such great people here at the Business School."
"A series of fortunate events have led to this point in my life where I am truly grateful and happy.  It started with my girlfriend at the time, Anna – she is now my wife and mom to our son, Mason, who pushed me to get my Information Systems undergraduate degree and stop procrastinating in school.  I was working for the Business School as a computer lab advisor at the time and I believe the combination of my undergraduate degree, work ethic and customer service skills helped get me to where I am at today.  I tell my supervisor all the time, something along the lines of 'this is where I'm going to retire, it's my passion, it's what I love to do, haha!' John said.
It's safe to say that John exemplifies everything about the award. Join the Business School in congratulating John for his continued contribution and passion.