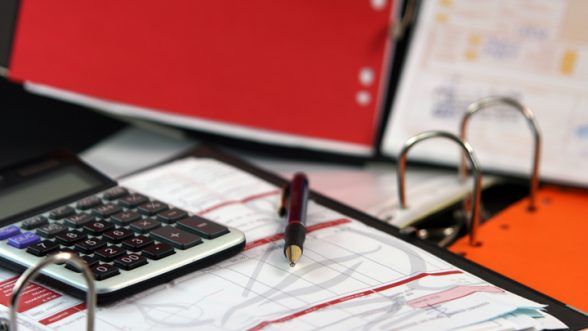 The Financial Engineer Times has ranked the CU Denver dual degrees in finance and economics program 7th nationwide, moving up one spot in the rankings compared with last year.
The prestigious standing in the national rankings is largely attributable to the hard working people in the Finance and the Economics departments (and supporting staff members), one of those people is Jian Yang, Professor and Director of the Finance Program.
Yang, a PhD in Agricultural Economics with a minor in Finance from Texas A&M University and the only full time faculty member at CU Denver with the Chartered Financial Analyst (CFA) designation, said "I am very happy to see our continuous improvement in the national ranking of master programs in financial economics, which probably has something good to say about the quality of our dual degrees in MS-Finance and MA-Economics."
Several universities which were ranked ahead of CU Denver last year fell, including State University of New York at Buffalo (fell six spots) and Saint Louis University (fell five spots). The average GMAT score weighs 30% of the rankings, at CU Denver the average score for the new coming class this year is 607 versus 585 one year ago. This is in part attributable to a conscious effort to raise the admission standard since last year. The graduate employment data also improved this year, which weighs 10% of the rankings.
The school also ranks 44th in the 2016 national ranking of MS-Finance programs (with about 100 programs ranked), moving up 11 spots this year. While this comprehensive ranking is only in its second year now, last years ranking has been recognized or even featured by such universities as Princeton University, University of Florida, Syracuse University and University of Texas at Dallas to name a few.
In addition to the dual degree programs continued success, earlier this year based on the rigorous curriculum of the MS-Finance and Risk Management program, the University has become one of the CFA Recognized Universities. This is the gold standard of acknowledgement in the global finance industry.  The Business School will join the ranks of other global universities which prepare their students to become a CFA charter holder.
Also, because the Business School is a recognized University, more scholarships will become available to students.  Each year, up to five CFA Program scholarships will be awarded to graduate students in the Finance program.
You can find out more about the Business School MS Finance program here , or contact advising at bschool.admissions@ucdenver.edu or call 303-315-8200.