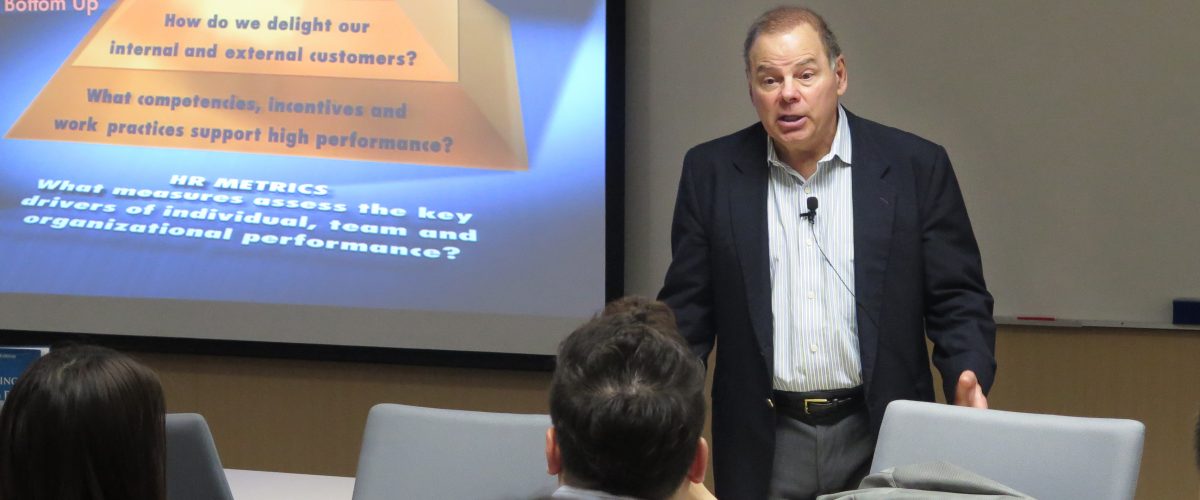 "On behalf of the Board of the World Federation of People Management Associations, WFPMA, it is a great honor and pleasure for me to inform you that after a thorough process followed by a global Committee lead by Peter Haen, Immediate Past President of WFPMA, you have been selected to receive the WFPMA ´George Petitpas´ Award 2016."
This was the letter Wayne F. Cascio, Ph.D., received on November 2nd, recognizing him with the WFPMA Award.
The Award was established by the WFPMA in the mid-1980s to recognize individuals who have made outstanding contributions to the advancement of the HR profession at a global level, and whose spirit and dedication have been inspirational to others.
The World Federation of People Management Associations (WFPMA), headquartered in Zurich, Switzerland, represents 600,000 Human Resource professionals from 90 countries.
The WFPMA Award is presented at the WFPMA Human Resources World Congress held every two years in different locations around the world. The Award recipient is the guest of the WFPMA at that event. Some names of prior recipients are: Dave Ulrich (University of Michigan) and Lynda Gratton (London Business School), among others.
When asked about being the recipient of the Award, Cascio said, "Being recognized as the award winner at a global level is a kind of validation of my life's work. Ever since I finished graduate school in 1973, my goal as a researcher and as an educator has always been for my research and writing to have a broad impact on the management of people at work. I am humbled and honored to receive this award. As Winston Churchill once said, "We make a living by what we get; we make a life by what we give." I believe in giving back as an educator and as a researcher, and what I've received in return far exceeds my own contributions. "
"I came to CU Denver in 1981 from the University of California – Berkeley to help build a business school. It's not often that one gets the opportunity to be an academic entrepreneur – in this case, to help build an institution. It's been a fantastic experience, and one I would not trade for anything."
The ceremony for the presentation of this Award to Wayne Cascio will take place on October 20th, 2016 in Istanbul, Turkey during the celebration of the 16th HR World Congress in that city.