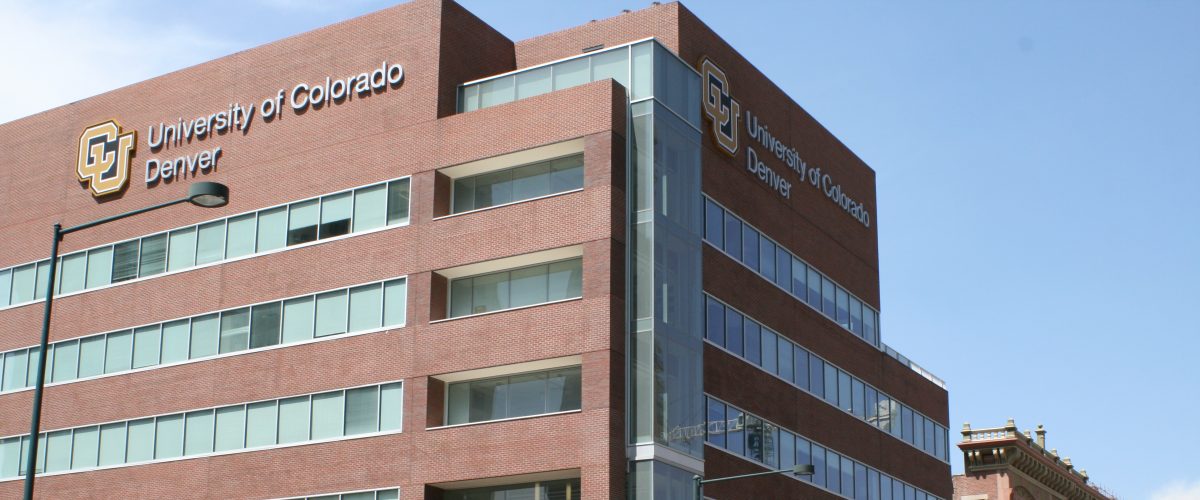 The University of Colorado Denver Business School is pleased to announce the winners of the Laube Community Impact Awards. The award is designed to build connections between the Business School and the greater business community by recognizing Business School faculty and staff who have engaged in activities that promote visibility and the reputation of the Business School within the business community. The award was established in 2005 by David Laube, Board of Advisor's Chairman from 2002-2006, and executive in Residence at the Business School.
In addition to his role with the CU Denver Business School, Laube serves on the board of directors for various non-profit organizations. Laube also served as a Director at Network Equipment Technologies (NET) for eleven years, until 2011. Laube previously spent 17 years as a senior executive at U S WEST (now CenturyLink), the last five years of which he spent as Vice President and Chief Information Officer. Laube earned his BA in Finance from the University of Washington and an MBA from the Wharton School of Business at the University of Pennsylvania, and was awarded an honorary doctorate from the University of Colorado in 2004.
The Managing for Sustainability Program team has worked successfully with Denver's sustainability community, and has attracted 40 business community members to its advisory council. The $5,000 first place award goes to the team of John Byrd, Ken Bettenhausen, Beth Cooperman and Graham Russell for their excellent initiatives, including conducting visible and well-attended events in partnership with multiple external organizations such as ICAST, the University of Denver, and Regis University. Students in the program have engaged in field studies, aiding companies with projects that have made a positive impact to their business. Projects with Xcel Energy, Coda Coffee, B Lab Colorado and the Alliance for Sustainabile Colorado have helped increase the visibility and reputation of the CU Denver Business School. Congratulations to John, Ken, Beth and Graham for helping advance the Business School's status in the Denver business community.
The $2,500 second place award goes to Sarah Derdowski. It's through Sarah's leadership that key relationships with both individuals and businesses in the oil and gas industry have been built. Sarah's strongest asset is her ability to find unique ways to connect and provide continuing education to companies and their employees. Sarah has built a "Lifecycle" course, offered through the Global Energy Management Program three times a year, benefiting energy companies and their employees. With Sarah's guidance, strong strategic alliances have been built with the Denver Petroleum Club and the Colorado Oil and Gas Association. Through these efforts and initiatives, the Business School and GEM program's visibility has been enhanced.
Please join us in congratulating these award winners. It's through this kind of work that the CU Denver Business School's name and positive reputation continues to grow in the regional community.