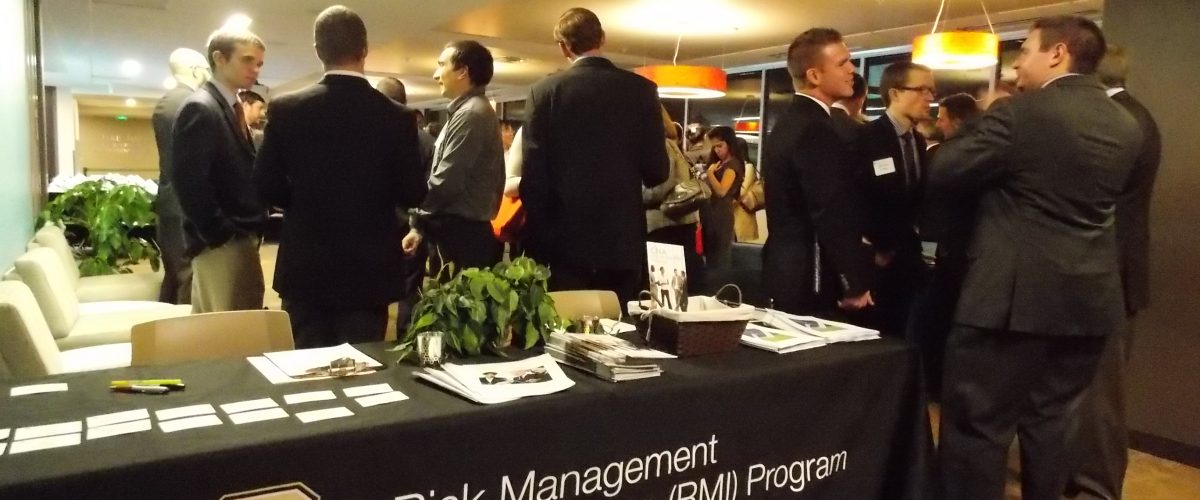 The University of Colorado Denver Business School will receive a $25,000 donation from The Colorado Insurance and Education Foundation (CIEF) Board to support scholarships and opportunities for students of the University of Colorado Denver Risk Management and Insurance (RMI) Programs.
The CIEF board voted to disband after 45 years and split its remaining $50,000 between CU Denver Risk Management and Insurance program, and the University of Northern Colorado. The Colorado Insurance Education Foundation Scholarship funds will provide ongoing scholarships to students interested in entering the field of insurance. CIEF was founded at a time when insurance students and professionals paid to take pre-licensing courses in classrooms. That money, along with donations from numerous trade associations, provided funding for the student scholarships. Now, people take those courses online, so CIEF's funding has dwindled in recent years.
Dr. Garth H. Allen, Chair of the Finance Department at the Monfort College of Business, University of Northern Colorado and longtime Executive Director of CIEF, expressed appreciation on behalf of the institution.
Allen said the funds will be used to provide scholarships to finance students interested in careers in risk management and insurance. He further noted that tuition increases at public universities make it increasingly difficult for many talented students to stay in college.
The funds will help a significant number of deserving students overcome financial impediments.
CIEF Board Member Cindy Baroway, RMI Program Lecturer at CU Denver, also said scholarship opportunities are greatly appreciated by RMI students.
"Most of the students at CU Denver are not your traditional 'just out of high school' students," Baroway said. "Many are working part time or full time and going to school. A very small percentage of students have their school paid for."
CU Denver has the only RMI program in the Rocky Mountain region, and has grown from 19 students when the program began in 2011, to about 140 now. Graduates of the program have a 100 percent job placement rate, Baroway said. CU Denver's goal is to provide scholarships to all of the students enrolled in the RMI program.
Carl Gaspar, CIEF Board Chair, hopes the CIEF endowment will help attract more students into the insurance sector, because about 60 percent of risk management and insurance leadership and employees in the United States will be retiring in the next five to 10 years.
"Having money stipulated for students who have expressed an interest in insurance may spur them to seriously pursue it," Gaspar said.