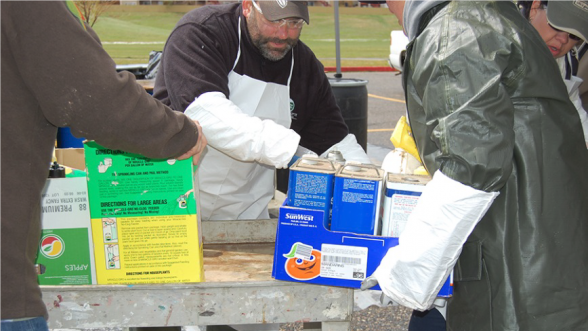 The Sustainability Field Study Course at the CU Denver Business School led by professor Graham Russell that concluded this past Spring gave students the real world experience they crave. Students who took the course work individually or in small teams to conduct a semester-long sustainability project in a local company, government agency or non-profit.
These projects address a clearly identified need and lead to a well-defined product or deliverable that can be achieved within the duration of a single semester.
Russ Ader is one of these students. He worked with Rooney Road Hazardous Waste Facility.
The Rooney Road (RR) Household Hazardous Waste (HHW) facility has been something of a disappointment to both the trustees and the residents of Jefferson County, Colorado, for many years. It has struggled to capture more than a tiny fraction of the HHW generated by local residents and faces significant management and funding challenges. Russ Ader was asked by Frank Rukavina, Director of Sustainability for NREL, a member of the CU Denver Business School's Managing for Sustainability Advisory Council, and a board member of RR's fundraising organization (foundation), to evaluate the facility's business model, both from the operational and financial standpoints, and make recommendations for setting RR on the way to making a more significant contribution to the sustainability efforts of Jefferson County. The project was thus more or less a full scale strategic evaluation of an important waste processing facility, a tough task to accomplish within the timeline of a single semester but a hugely valuable and broadly-focused learning opportunity for an MBA student.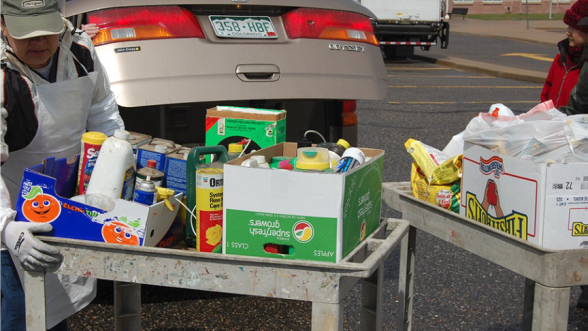 While Russ' background in hazardous waste processing in the oil drilling industry came in handy for looking at the operational activities of RR, he found himself in new territory when trying to evaluate other aspects of the business. Recognizing this, and going above and beyond what might reasonably have been expected in a student project, Russ looked at virtually every other HHW facility in Colorado in order to establish a set of benchmarks for good practice against which he could evaluate RR's business model, visiting several and interviewing a number of facility managers in the process. Working closely with Rukavina, he examined every aspect of RR's business from the management structure to the operational and marketing activities to the financial and funding models, a process that provided him with many new perspectives on the challenges and opportunities facing business executives.
His down-to-earth research efforts enabled Russ eventually to deliver a comprehensive set of findings and recommendations for improving the operational and financial performance of RR. Chief among them was the conclusion that RR's fundamental problems are a broken funding model that has left the facility unable to operate efficiently and in a manner that serves its customers effectively and a seriously flawed pricing model that leaves the operation essentially losing money on every lb. of waste it accepts from its customers for processing. Russ delivered a compelling presentation to the May 5, 2016, gathering of the School's Managing for Sustainability Advisory Council and has condensed his conclusions and recommendations into a set of slides that he and Rukavina will present to the RR Board in the near future and eventually to the Jefferson County Trustees.
Commenting on the project, Frank Rukavina said, "This detailed investigation and Russ's apparent passion for the project have provided a new outlook for the Foundation Board and shed light on potential new business model opportunities that can greatly expand the amount of hazardous materials recycled in Jefferson County."
For more information on the course: MGMT 6824 – Sustainable Business/Corporate Social Responsibility Field Study please contact graham.russell@ucdenver.edu.