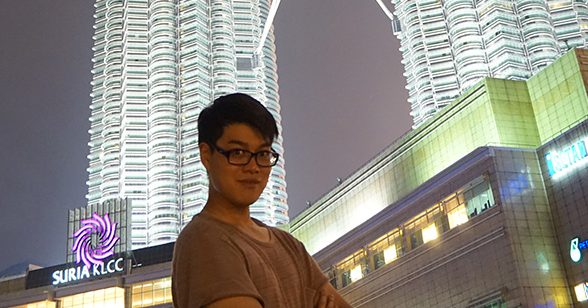 A graduate from the CU Denver Business School was recently interviewed by the Office of International Affairs. We've highlighted only a few responses, but the full interview can be read here.
---
Thai Alumnus Maximizes Marketing Degree
Kunpot Suriwong
Home country: Thailand
Degree: Master of Science in Marketing
University of Colorado Denver

From your viewpoint, what is particularly interesting or unique about the University of Colorado Denver?
Because the location of the university is in downtown Denver. I never felt like I was being left out of what's going on in the real world. As a marketer, I love to walk around the city and discover more about new products and services. A vibrant city like Denver never disappointed me in catching up with the trends.
Studying in a thriving American city such as Denver means that students have opportunities for making international business and career contacts. What is the value of going to school in a downtown urban environment?
CU Denver allows students to have convenient access to businesses and organizations. There is a huge opportunity for students to gain hands-on experience through internships and class-projects. I personally seized the opportunity to work on a marketing research project by conducting a survey for a new clothing company that was opening in downtown Denver.
In your opinion, what are some ways that a degree from CU Denver will continue to benefit not only the students, but also communities around the world? 
A degree from CU Denver will lead a student to greater job stability. Either working in a corporate environment or in your own business, you are contributing to the community somehow. Graduates go out and learn from every opportunity that comes their way; they contribute back to the community, too.
---
For over 25 years, the University of Colorado Denver Business School has been developing leaders capable of changing the business world for the better. Full AACSB global accreditation places CU Denver Business School in the top five percent worldwide. Students learn from faculty who are experts in their field and respected for their research. We offer more graduate degree choices than any other public university in the heart of downtown, where the business community is a partner in education.