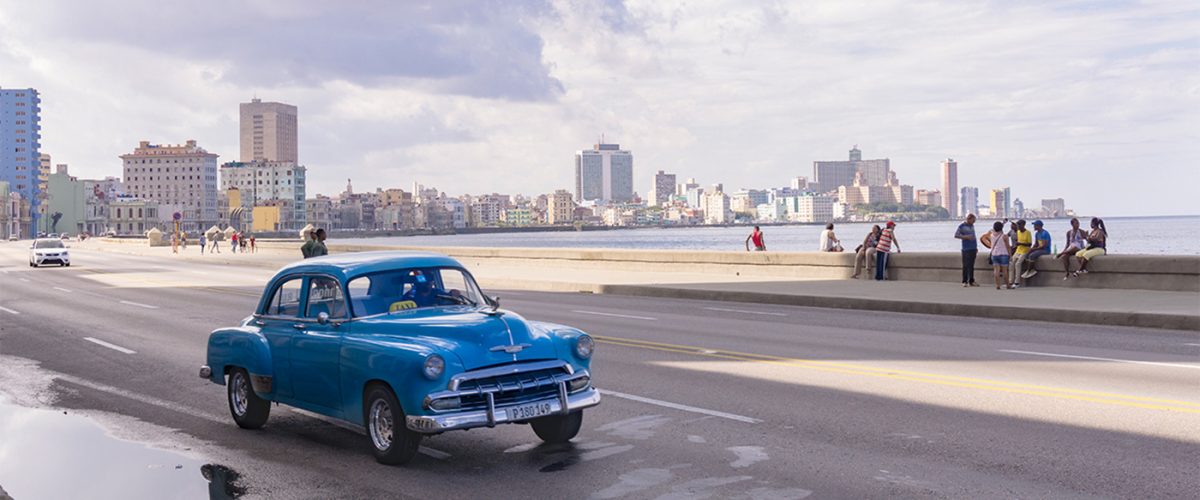 Business School study abroad trip focuses on re-establishing entrepreneurism in communist nation
In January, the University of Colorado Denver Business School took 16 students on a study abroad trip to Cuba, a country experiencing a renewed wave of entrepreneurial spirit. Although Cuba remains a communist nation, Raul Castro's transition to power has allowed the creation of state-approved private businesses, many of which are flourishing.
Leading the excursion was Barry McConnell, MS, MBA, a Business School instructor with expertise in information technology and consumer product marketing. The 10-day trip offered students insight into the nation's developing economy as well as meetings with influential entrepreneurs. CU Denver students observed that, while many of Cuba's business approaches are different from the United States, the island's entrepreneurs share our passion for achieving success.
Here are five takeaways from McConnell and a few CU Denver students:
1. Business is not the same in Cuba as in the United States