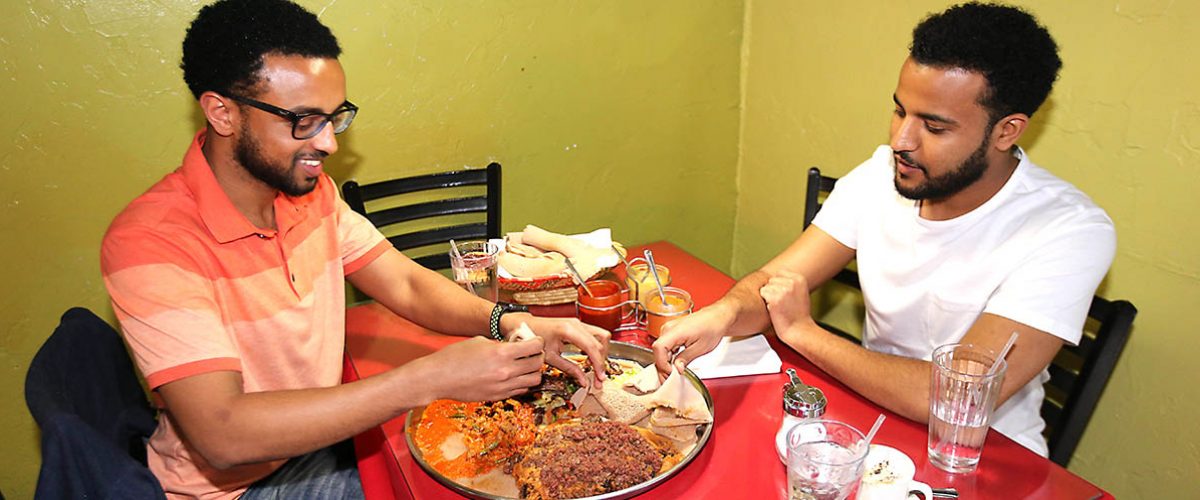 Bright futures await best friends who made the most of their time at both CU Denver and CU Anschutz
Food is often at the center of the strongest friendships. For CU Denver graduating seniors Robera Oljira and Abel Mebrahtu, a bond grew as they dined on Ethiopian delicacies and sipped strong coffee. It evolved further as they tried to best each at billiards, ping pong and on the soccer pitch.
On a recent visit to the Nile Restaurant in Aurora, Robera and Abel laughed and reminisced about their fast-moving college years. Like a flavorful Ethiopian stew, their academic career has been a blend of sustenance and spice – challenging classes and interesting jobs combined with outings of fun, friendship and adventure.
[…]
Exploring the Mile High City
Denver's friendly confines opened a new world, and Abel thrived on CU Denver's "CU in the City" vibe. "It helps you see how real life is," he said. Here at Colorado's public urban research university, he switched majors from computer science to information systems in the Business School. "CU Denver doesn't keep you in a bubble situation like a traditional college," he added. "Here, you're always in the real world – you're going to class, working and meeting new people."