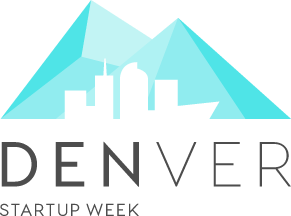 University of Colorado Denver | Anschutz Medical Campus faculty, staff and students – as well as a few alumni – will be represented in force as subject matter experts at Denver Startup Week, a summit of entrepreneurial energy, innovation and connection. Dozens of sessions on entrepreneurship, technology, health, social impact, design, marketing, do-it-yourself creation and leadership will take place across Denver, including on the CU Denver campus.
Denver Startup Week, the largest event of its kind in North America, runs Sept. 25-29.
The CU Denver Business School and the Jake Jabs Center for Entrepreneurship is hosting 11 sessions in Laube Commons on the fifth floor. Also on the CU Denver campus, the Comcast Media & Technology Center will host three sessions, while Inworks and the Terrace Room in Lawrence Street Center will each host one session.
If you're in Denver for Startup Week, or if you just have a couple hours to spare, be sure to join in the excitement and idea sharing along with your CU Denver and CU Anschutz colleagues at one or more of the sessions.