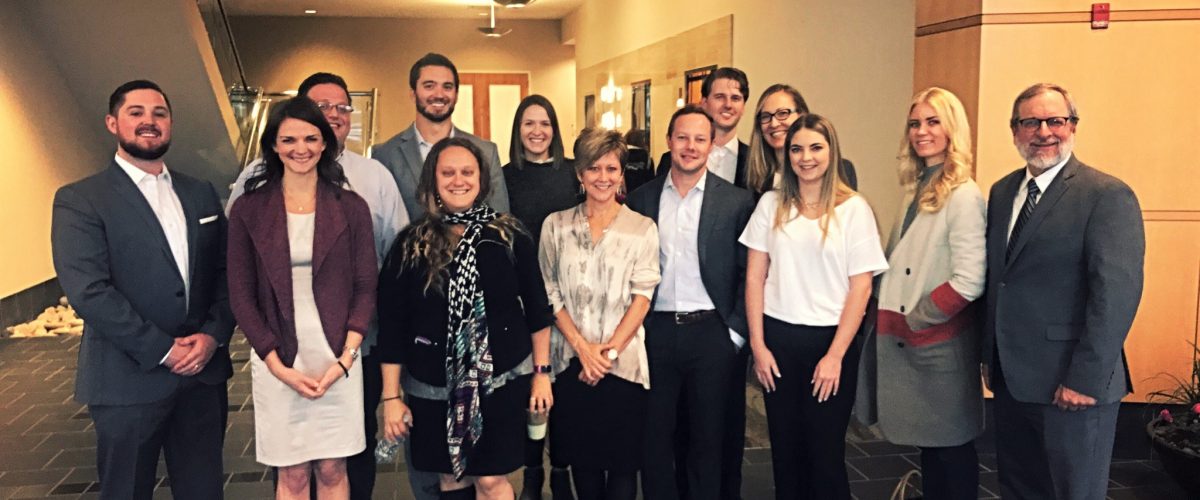 Students in the MBA program have the option to take a Strategy Lab course, led by a seasoned strategy consultant and '88 MBA alumna, Susan Heinzeroth. The course revolves around one consulting project for a client-company.  It emphasizes dual-track learning of both strategic planning, and consulting as a profession.  This semester, students are working on an e-commerce strategy for Similasan, a new company client for the course. Similasan is a Swiss company with a 35-year history of manufacturing homeopathic products.  Their hope, as a result of this Strategy Lab course, is to capture a larger market share here in the United States.
Facetime with the CEO and other C-level executives
Through their work, students are granted direct access to Similasan's CEO, Urs Lehmann. This unique opportunity to interact directly with the top level is rarely offered in MBA programs across the country.
Urs Lehman, CEO of Similasan and former World Ski Champion, understands the importance of academia, leading to the collaboration with the CU Denver Business School. He visited Similasan's US headquarters in late September and will meet directly with students to address questions and provide insight into the company.
In previous Strategy Lab projects, executives at Jackson National, a financial services firm, worked closely with students and have since included elements of that work directly into their overall marketing strategy, enhancing their focus on the end-consumer experience and changing the narrative around retirement to "Retire on Purpose."
Snagging a new international company as a client
This semester, students will be devising a strategy to grow Similasan's market share, build their e-commerce, and increase their US brand recognition. Similasan has been very successful in bringing up the US market and now sees the growth potential, especially as digital-grocery becomes more evolved.
"We took three teams, gave them three separate areas of e-commerce business strategy to focus on, and allowed them to interact directly with Similasan." -Susan Heinzeroth
Students worked on consumer profile analysis, general market research, case studies, and potential influencers and partnerships for future e-commerce strategy formulation.
The unconventional class structure provides a seminar style, discussion, and research-oriented approach, and has students excited. What also makes it unique is it is meant to provide interaction between students and senior business executives. Both the companies involved and students benefit from their time together.
Alumna turned lecturer provides expertise and insight
Similasan came to the Business School through the instructor of the course, Susan Heinzeroth. Founder of SageRiver Consulting, Heinzeroth has built a successful strategy consulting practice focused on helping organizations achieve strategic growth and transformation.
But that's not the only hat she wears.
Heinzeroth is also a CU Denver Business School alumna and dedicated lecturer. Along with her 30+ years of business experience, she also pulls from her MBA degree to advise students in the course. She's been instructing students in the CU system since 2002, teaching at Leeds School of Business and now at the CU Denver Business School.
Heinzeroth teaches for a meaning because of the life-meaning it offers and the influence it has on the next generation of organizational leaders.  She seeks to ready those in her Strategy Lab course with new and transformative skills for their "real world" business lives. She built the Strategy Lab course so students could directly interact with the business community. Students find it to be a just-in-time learning process, enriched with contemporary issues that goes beyond what any internship offers. From past years, this course has translated into students gaining new employment, switching careers, and shifting focus into their desired industries.  Not to mention, the new connections they collect by working with their client.