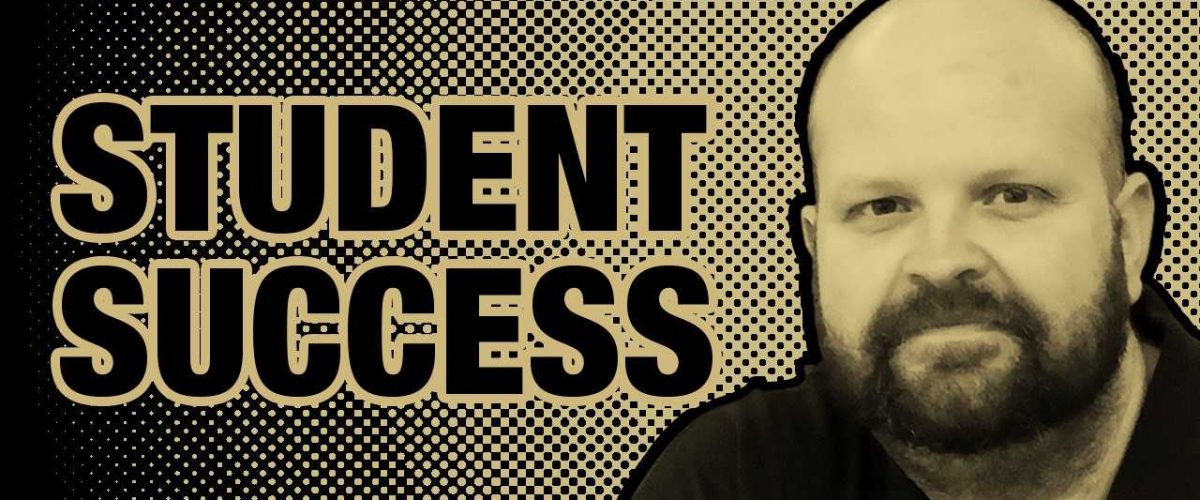 From growing up homeless to becoming a single father, Geoffrey King has faced much hardship in his life. However, King never allowed these difficulties to keep him from pursuing his dreams. He is currently a senior pursuing a BSBA in Accounting and Finance with the support of a full-tuition scholarship, the Reisher Scholars Award. Graduating from the CU Denver Business School is only the first step in his 10-year plan to make a positive impact on the world.
In regards to growing up homeless and losing both parents by the age of 16, King says that the challenges he faced helped him learn real-world experiences and grow up faster than he normally would have.
"People say I lost my childhood, but I see it as a good thing. Those experiences have helped me get to where I am now."
The power of the individual
King's belief that anyone can do anything is what drives his educational and career goals. Beginning his education at the Community College of Denver, King transferred to CU Denver last fall. Along with his education, he juggles a full-time job and raises three children as a single father. He wants to inspire his children by pursuing his own passion to make a difference in business. He shared, "I'm going to show my children the life that I never had the chance to live. I'm happy that I have the opportunity to sacrifice everything to make my children's lives better."
Real-world application from his courses and networking opportunities through group projects has provided necessary tools and beneficial relationships for his future career. His scholarship provides him a support system he's never had before. He considers the people he's met through the scholarship as his "family outside of family."
Using finance to prove the value of doing good
King's ambition is to influence business by eventually becoming a Chief Financial Officer so he can affect real change. Through his work, he hopes to be a force of change in business by demonstrating how prioritizing employee morale is beneficial to the bottom line.
"For me, it's all about inspiration. If one person can inspire many to do the right thing, then it makes those people want to inspire more people. It's the chain effect. One person can make such a huge difference, but we sometimes overlook it," he explained. "I want to make a change so that we are making the right choices for the right reasons. The best way to get that message across is to speak to people through money."
His mantra remains the same: "Never say that you can't do something, because it's not true. You can do whatever you want. You just have to find the right way to do it. And for me, the right way was coming to the Business School with this scholarship."