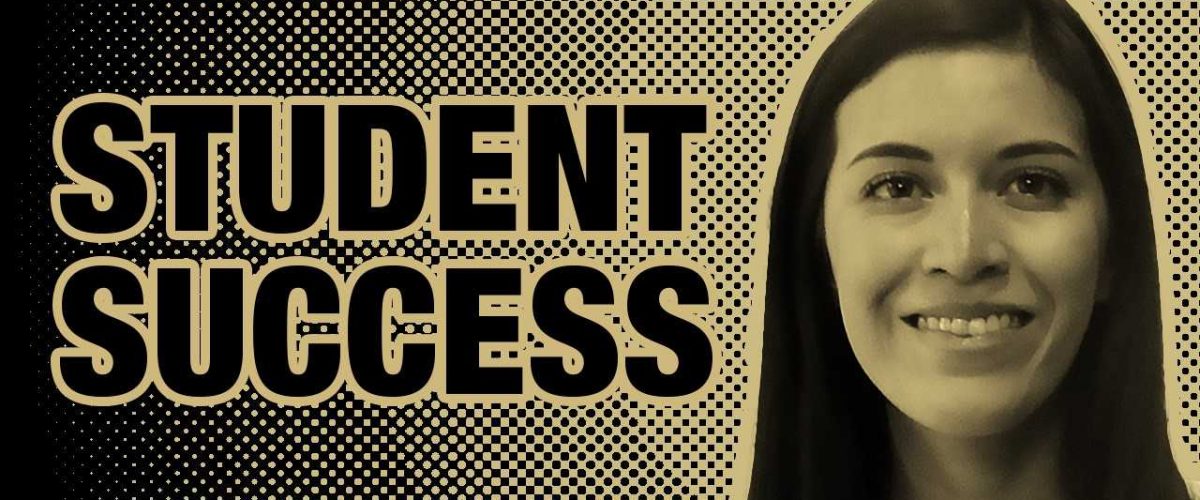 A passion for international business and a business school scholarship fueled senior Grecia Portillo to excel academically throughout her years at CU Denver. As a proud Lynx earning a BSBA in International Business, she's integrated herself in student life by engaging with student government and the International Business Student Network (IBSN).
Portillo was a high-achieving student in high school, receiving nine offers from other universities. As a student in the top percent of her class, an email outlining CU Denver's scholarship opportunities ended up in her mailbox. Those scholarships made it possible for her to consider the school in the first place. Her parents did not have the financial means to support her education, so funding was a crucial factor in her decision.
To this day she acknowledges the Esteemed Business Student Scholarship as a major factor in her decision to attend CU Denver.
An enhanced student experience
The busy life of a scholarship recipient includes luncheons and networking opportunities. At the 2015 Celebration of Success, Portillo met with the keynote speaker and former chairman and CEO of Morgan Stanley, John Mack, in a roundtable discussion.
Since the beginning, she's participated in study abroad trips and attended luncheons and other events to grow her connections. These opportunities along with extra support from mentors across the school allowed Portillo to make the most out of her time here at CU Denver.
"This scholarship has opened up a lot of doors for me throughout college," said Portillo.
Portillo hopes to continue this trend with more involvement in events hosted by the Business Career Connections (BCC) as she nears graduation.
The uncertain but hopeful future
Her future is not set in stone, but she knows of her passion to pursue international work. She hopes to eventually apply for a fellowship in the Foreign Service. Portillo has excelled as a student at the Business School and we are excited to see where her diligence and ability take her next.