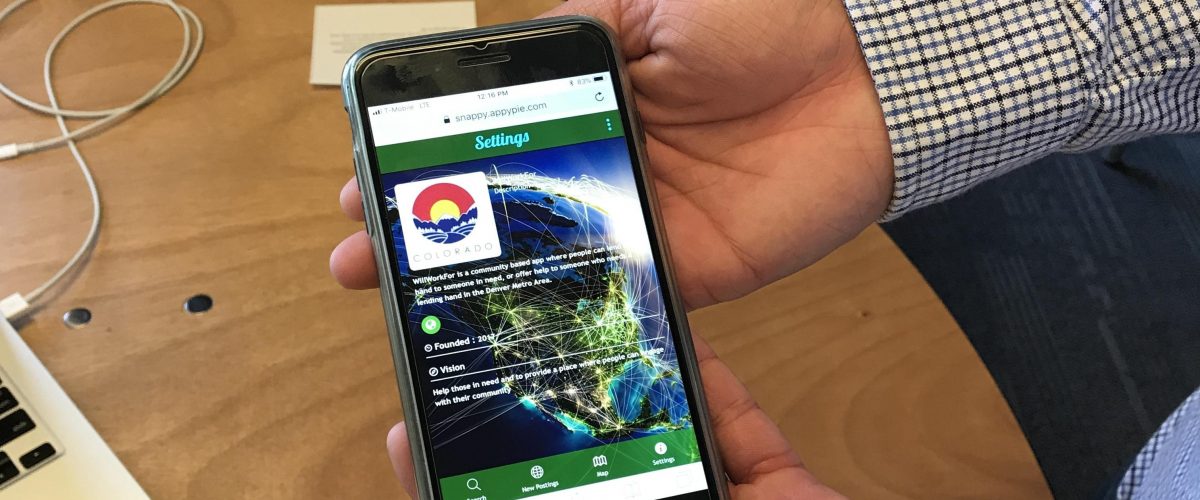 Enthusiasm and chatter filled the Inworks studio as students showcased their semester long projects to the public at the Inworks Expo. Five CU Denver Business School students participated in several Inworks classes this semester.
An environment that celebrates creativity
Inworks' mission is to create lifelong innovators that develop solutions to some of the world's most challenging problems. They offer several courses each semester to all CU Denver students. The core component in each class is to create and implement real solutions to issues facing society today.
The following Inworks classes were held this past fall semester:
IWKS 2100: Human Centered Design, Innovation and Prototyping
IWKS 2300: Computational Foundations of Innovation
IWKS 3700: Innovation and Society
At the end of the semester, students are able to showcase and present their projects at the Inworks Expo, while speaking to the importance of solving problems they addressed.
Products included motion reactive gloves that light up when you dance and an app that connects young professionals in the Denver area to peers interested in similar activities. Students have the opportunity to work with technology like laser cutters and 3D printers to bring their ideas to life.
Business School student innovations
Many different kinds of societal problems were addressed by students' ideas being brought to life. A textured doormat was developed to reduce crowding around entrances to subways. Another group invented a smart blanket that messages nervous points and alerts you when it's time for bed.
Out of the five Business School students participating in the class, two presented their projects at the Inworks Expo.
WillWorkFor app
The app, available on Android and Apple, allows people to delegate tasks, jobs, chores, and homework to people for various forms of compensation. For example, you could use the app to find a local tutor in the Denver area to help you with your accounting homework. Victor Sanchez, BSBA in Marketing, and Eduardo Avila, BSBA in Finance, both helped create the app.
Victor Sanchez describes the app in more detail.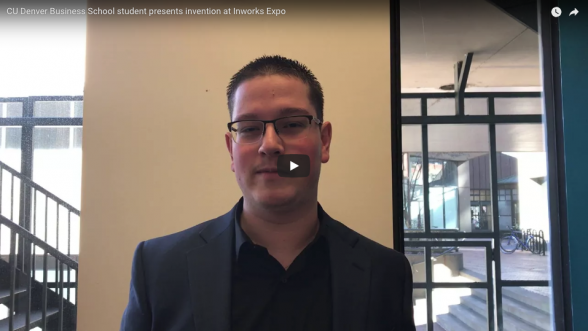 Cross Guards
Shin guards are great for protecting your legs, but have never been known for their comfort. Chizurum Ogonnaya, BSBA in Marketing and Information Systems, invented just that. Her guard is made from a gel that solidifies on contact to protect your shin and returns to a liquid form after the force is gone. It provides more protection than the average shin guard, while also not restricting movement.
Chizurum Ogbonnaya describes her team's freshly redesigned shin guard.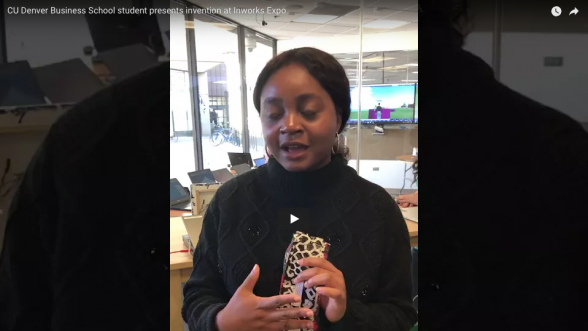 Inworks is offering spring courses for anyone's inner entrepreneur.