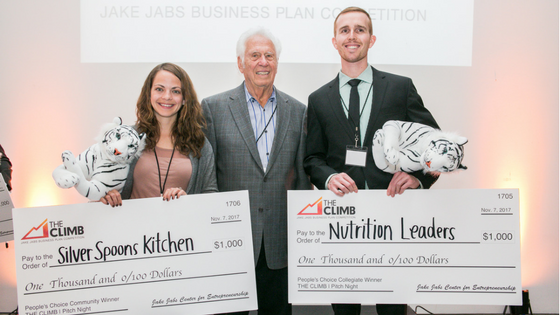 The Backstory
I earned my MBA from CU Denver in 2014 and also completed my undergraduate degree from CU Boulder in 2009.  My career has taken me (both in Denver and abroad) from Marketing to Human Resources to Strategy to Project and Change Management, complete with a short detour in Finance. Whew!
This past year, after being laid off from a job that I was lukewarm about, I decided to enter the completely foreign land of entrepreneurship instead of restarting the routine of emailing resumes.
I came to this conclusion after reviewing a few job postings and even going on a couple of interviews that all left me less than excited.  I had known for a long time that I wanted to work with older adults, inspired by the time I spent caring for both of my grandparents at the end of their lives.  I just didn't know how.
I started by volunteering with a couple of local organizations, A Little Help and Project Angel Heart and was struck by my idea!  I wanted to be a personal chef for older adults.  I would go into people's homes once a week and spend time with them while I prepared their food for the week.
I was so inspired that I dove right in – filed my LLC, got a logo made and started a website. But then I got stuck…I had so many ideas and I was getting a little confused and overwhelmed.
Enter: The Alma Mater
As an alumnus of CU Denver, I receive emails about the various goings on on-campus and I opened an email with a link to RSVP for THE CLIMB, the Jake Jabs Center for Entrepreneurship's annual business plan competition.  Ah ha!  This would help me get my ducks in a row AND there was some money in it for me if I did well enough. I was, and still am, very nervous about marketing my business (and therefore, myself) so even entering the competition was pretty scary for me.