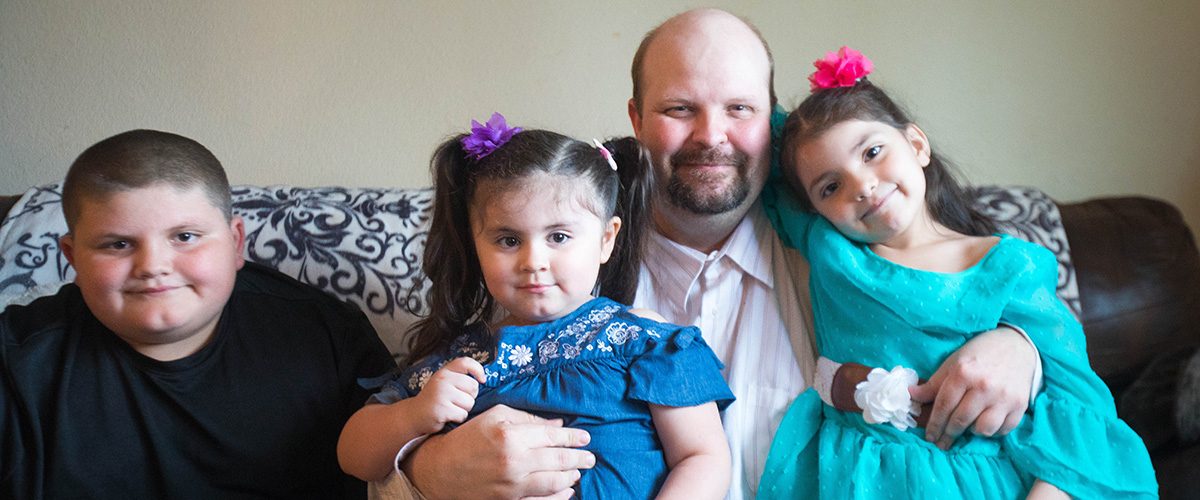 When Geoffrey King walks across the stage at CU Denver Spring 2018 Commencement, he'll be thinking of his three kids – and how much he wants them to achieve his success but never have to go through what he did to get there.
For the first 10 years of King's life, he lived in a car with his family of six. His father passed away the day before his 10th birthday, and his mother passed away when he was 14, leaving him the head of the household. He rarely attended school as a child and dropped out in eighth grade, so he could work to support his brothers.
On May 12, King is graduating with his bachelor's degree in finance, accounting and financial management – as well as a 3.8 grade point average and multiple job offers.
All that aside, King said he will know he succeeded when his kids ask,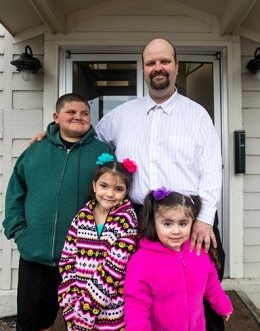 "Daddy, when I get old enough, can I graduate, too?"
A decade of homelessness
King remembers waking up each day in the car with his parents and three brothers. His mom and dad would choose a spot on the side of the road to panhandle, and the kids would spend the day playing nearby, using their imaginations in lieu of toys. He remembers playing in the dirt and making a basketball hoop from grass.
He also remembers a two-week period during which the family had only two solid meals.
"Day to day, you didn't know what would happen. Sometimes we slept in hotels and ate good meals, but most days, there was barely enough to go around," he said. "It's a tough way to grow up."