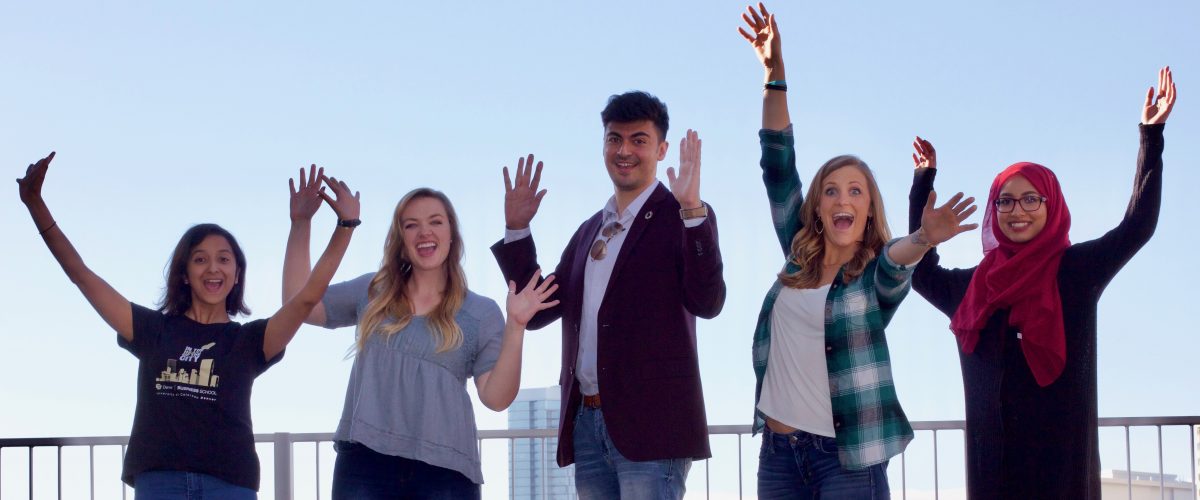 This semester five Business School students will document their experiences on our @CUDenBusiness Instagram. Coming from both graduate and undergraduate programs, they will all have their own hashtag as each one shares what it really looks like to be a #CUDenBusiness student.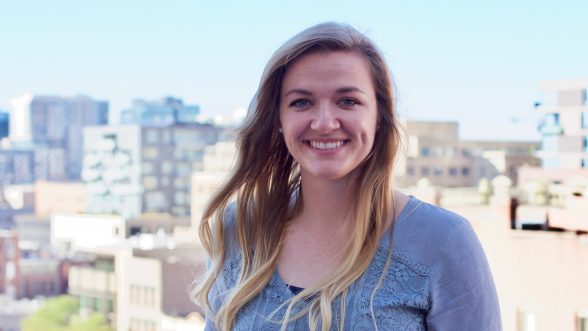 Miranda Stokes: #MirandaInTheCity
Professional MBA
I moved from Utah to Colorado last year to pursue a Professional MBA with concentrations in Sports & Entertainment and Marketing. I interned at Disney World following my undergrad and found I really like the idea of working in an industry with a focus on bringing fun and entertainment to people.
When I was 13, I came to Denver to see Wicked at the Buell Theatre and fell in love with the city. It's full of life. There is so much to see and do! When I was deciding on graduate schools, CU Denver felt like an obvious choice. I really liked the idea of studying business in an area with so many student and post-graduate opportunities including the chance to study abroad.
While I'm here, my goals are to get an internship at the Denver Center for the Performing Arts and to attend as many Rockies games as I possibly can.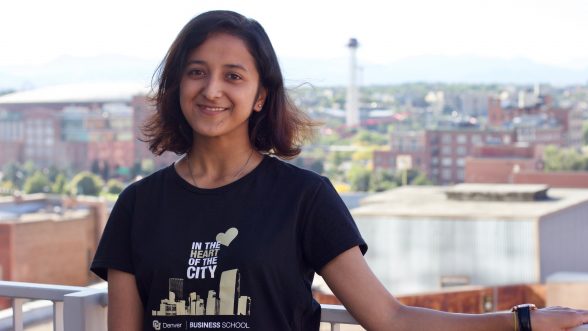 Sambridhi Pandey: #SammyInTheCity
MS Marketing
Namaste! I am Sambridhi from the vivid city of Kathmandu, Nepal. I am a graduate student currently pursuing MS in Marketing at the CU Denver Business School. I chose CU Denver because of the unique program it offers that is different from the most of the business schools out there. And I have done my research!
I am a creative passionate about ideas, a culture/language enthusiast and a curious soul. I love writing and this is what I am doing most of the time when I am not reading a book, practicing yoga, checking social media, watching thrillers, or keeping up with my classes. As I had the knack for creating and gained experience in digital media and marketing after my undergraduate degree, I understood I wanted to continue doing this until I master it and create something of my own someday. I am sure the CU Denver Business School is going to help me get where I want to go. I can already tell given the numerous resources the students get once they're here. Years down the road, I want to travel around the world and become a global citizen.
CU Denver is right in the heart of the city which makes the school come to life. Likewise, the Business School itself is located downtown which is one of the most vibrant places to be in Denver. It was love at first sight as I felt a musical vibe flowing throughout the streets of downtown. You also get the real feel of being in a business school as you are surrounded by these big corporate buildings. Though this is my first time being in the United States, the hills and mountains of Colorado have made sure that I do not miss home.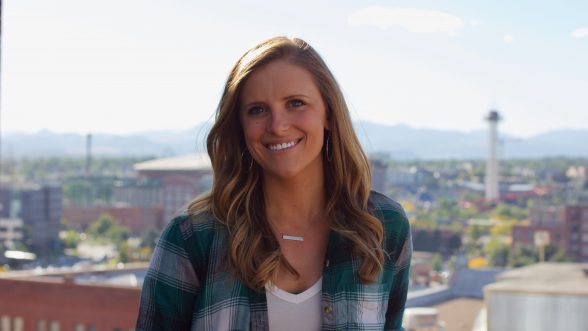 Kathleen Phillips: #KathleenInTheCity
Professional MBA
I was born and raised outside of Detroit, Michigan. I am currently a Professional MBA student here at CU Denver, specializing in Entrepreneurship and Business Strategy and have a BS in Criminal Justice. I currently work as a financial advisor, which is where I found my love and passion for business. As an advisor, I get the opportunity to help others prepare for their future and achieve financial independence.
I also have a love for being involved in non-profits and spend a lot of my free time volunteering and fundraising for a number of causes. Staying active and enjoying the beautiful state we live in is also something that is very important to me, I do CrossFit 5 days a week, play on several volleyball leagues, camp/fish/hike in the summer and snowboard in the winter.
I truly LOVE meeting new people and being a student at CU Denver has helped me connect with some amazing individuals. I am excited for my last two semesters here at CU Denver and would love for anyone to come to say 'hi' and connect more!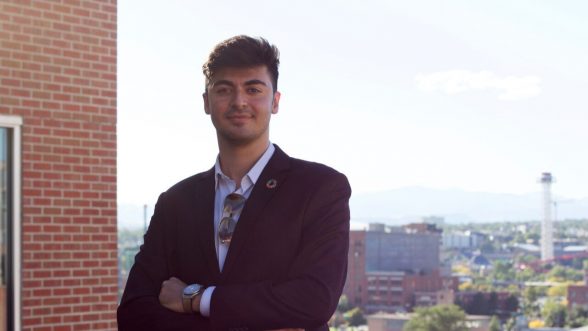 Hardy Rawanduzy: #HardyInTheCity
BSBA International Business, Human Resource Management, and BA French
I am a French and International Business major specializing in Human Resources Management and Information Systems. CU Denver was my first and only university that I applied to when I was in high school. I knew from the beginning that I wanted to be in the city.
The Business School has given me so many opportunities that I am ever so grateful for. This campus provides students with so many resources like the Business Career Connections office and the amazing study abroad trips where I've been completing my French classes in France and now this winter in other countries like Morocco and Spain.
I am getting the true international business experience here by connecting with such a diverse community where people speak so many languages and come from a lot of different backgrounds.
I can't wait to show you all the great perks and activities that happen at the Business School and am excited to share my journey here at CU Denver.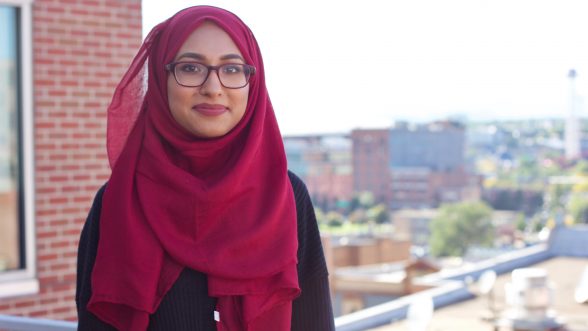 Huda Hussain: #HudaInTheCity
BSBA Information Systems
Hi! I am an Information Systems major in my second year and part of the University Honors and Leadership Program. I have lived in Colorado all my life and have absolutely no plans of ever moving because I love it here! I love painting with watercolors and mostly do abstract portraits. I am also an avid writer and write lots of prose and poetry and have even been published in several anthologies. I love watching crime, mystery, or suspense shows.
I haven't been at CU Denver that long, but it's been an amazing experience so far. With CU Denver being such a diverse and nontraditional campus, I always felt like I would fit right in, which is why I chose this campus. I am very interested in the role of technology in business, especially as technology becomes a bigger and bigger part of our lives. Being at a campus in the middle of the city allows me to see firsthand how technology and business are integrated. I can't wait to experience another year at this university and share my journey!