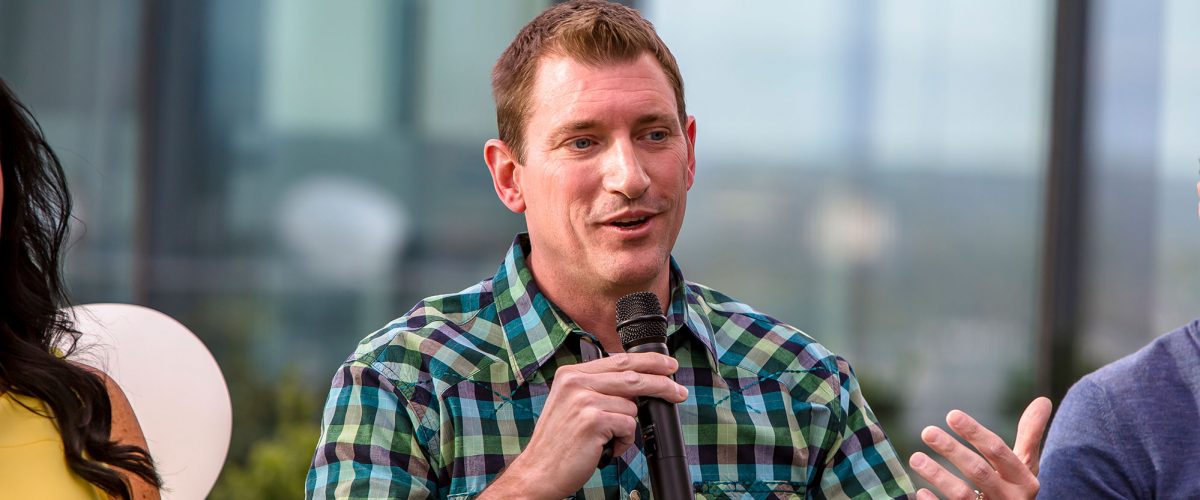 Josh Churlik came to Denver in 2005 to get his MBA and build something great. He knew he'd love Denver, and he knew CU Denver Business School was the place to get his MBA. Fourteen years later, he's leading his sixth company, and helped fuel the Denver tech and startup communities into the powerhouses they are today.
Starting his MBA with an end goal in mind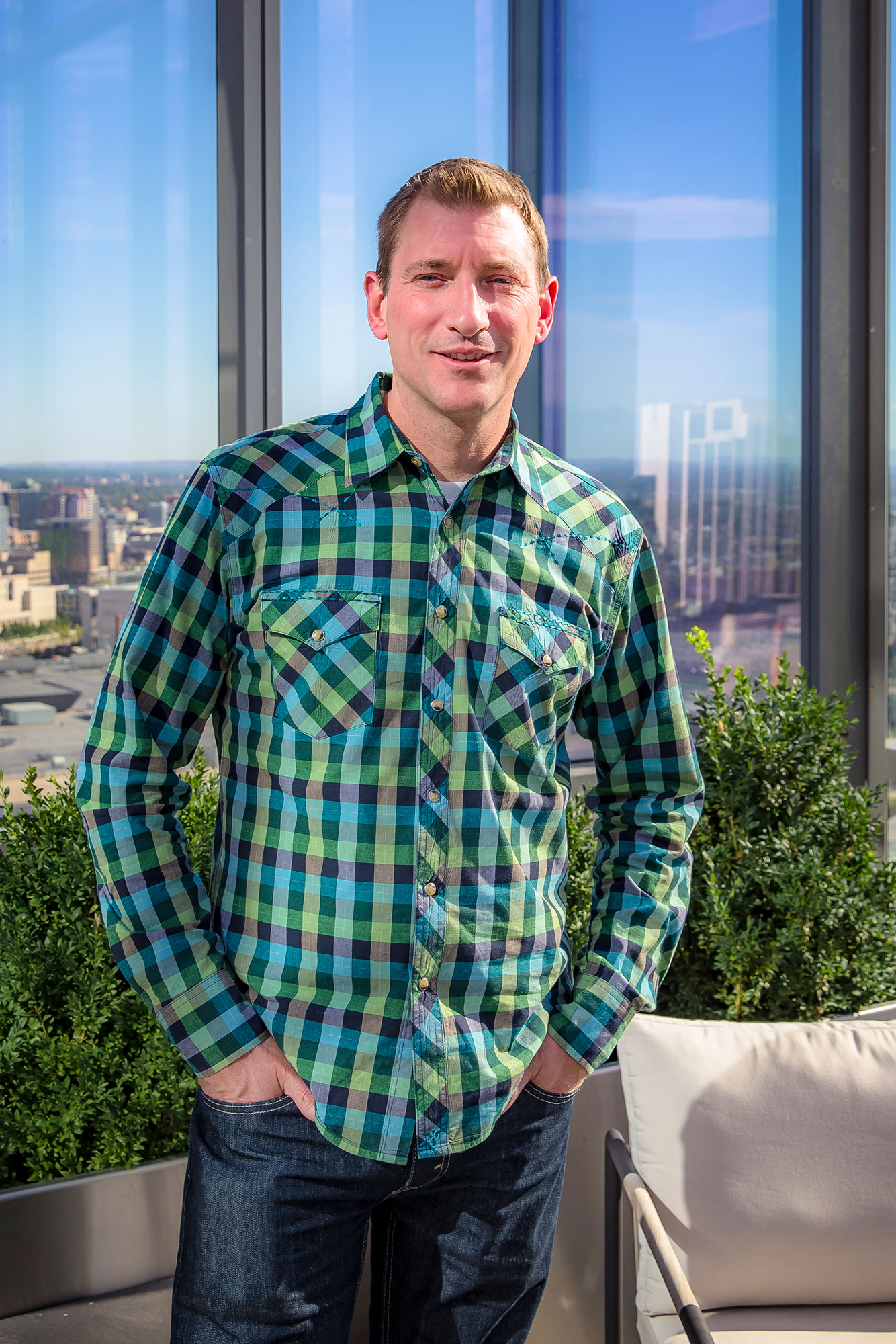 Leveraging grad school
Churlik knew that being a student would be the perfect platform to network as a new kid in the city. He took full advantage of being a CU Denver student to make lasting connections.
Reflecting back on his time here, he shared, "One of the great things about being a student is you can talk to anybody that you want. Almost anyone will take time to help out and talk to students."
Churlik chose the Professional MBA program specifically to collect the skills he'd inevitably need to build and run a business. He took classes at the Jake Jabs Center for Entrepreneurship, a center at the Business School dedicated to helping budding entrepreneurs turn their ideas into profitable businesses.
"Particularly in the startup world, many think they don't need an MBA, and then one day they sit down and realize they don't know how accounting works," he said. "I can say I learned these skills in grad school."
"Particularly in the startup world, many think they don't need an MBA, and then one day they sit down and realize they don't know how accounting works. I can say I learned these skills in grad school." – Josh Churlik
Learning to fail as an entrepreneur
Churlik knows how hard it can be for aspiring entrepreneurs but says accepting failure as part of the process helps. "Bouncing back from failure and keeping moving is essential but so hard."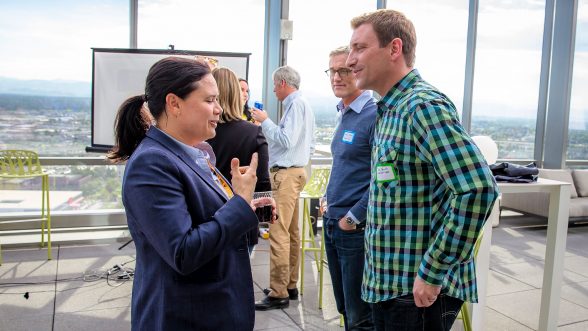 One thing he's learned is to avoid riding "the lows too low or the highs too high. Getting a 'no' can't ruin your day, and getting a 'yes' can't make you feel invincible. The peaks and valleys of entrepreneurship will wipe you out. I've learned to ride the middle waves."
"The peaks and valleys of entrepreneurship will wipe you out. I've learned to ride the middle waves." – Josh Churlik
Churlik advises entrepreneurs to never get advice from people they know. Friends and family have a hard time being honest with feedback. He recommended to "get arms-length advice. Go find people that don't know you and have no reason to be nice and ask them what they think."
Fueling the Denver startup scene
Churlik co-founded Denver Founders over a decade ago because he wanted to share how great special Denver's tech startup ecosystem is. Starting with five people and growing to one of the largest startup meetups in Colorado, Churlik said they had a bit of a magic formula. "We knew in order to get people to come, we had to provide interesting educational content, but also make it really fun. Getting those two things right is what we did well," he said.
Denver Founders played a large role in growing the local tech startup community and helped other organizations collaborate to form Denver Startup Week (DSW). "I wanted to help build a community that I wanted to be a part of and put Denver on the map nationally. I think we've been incredibly successful."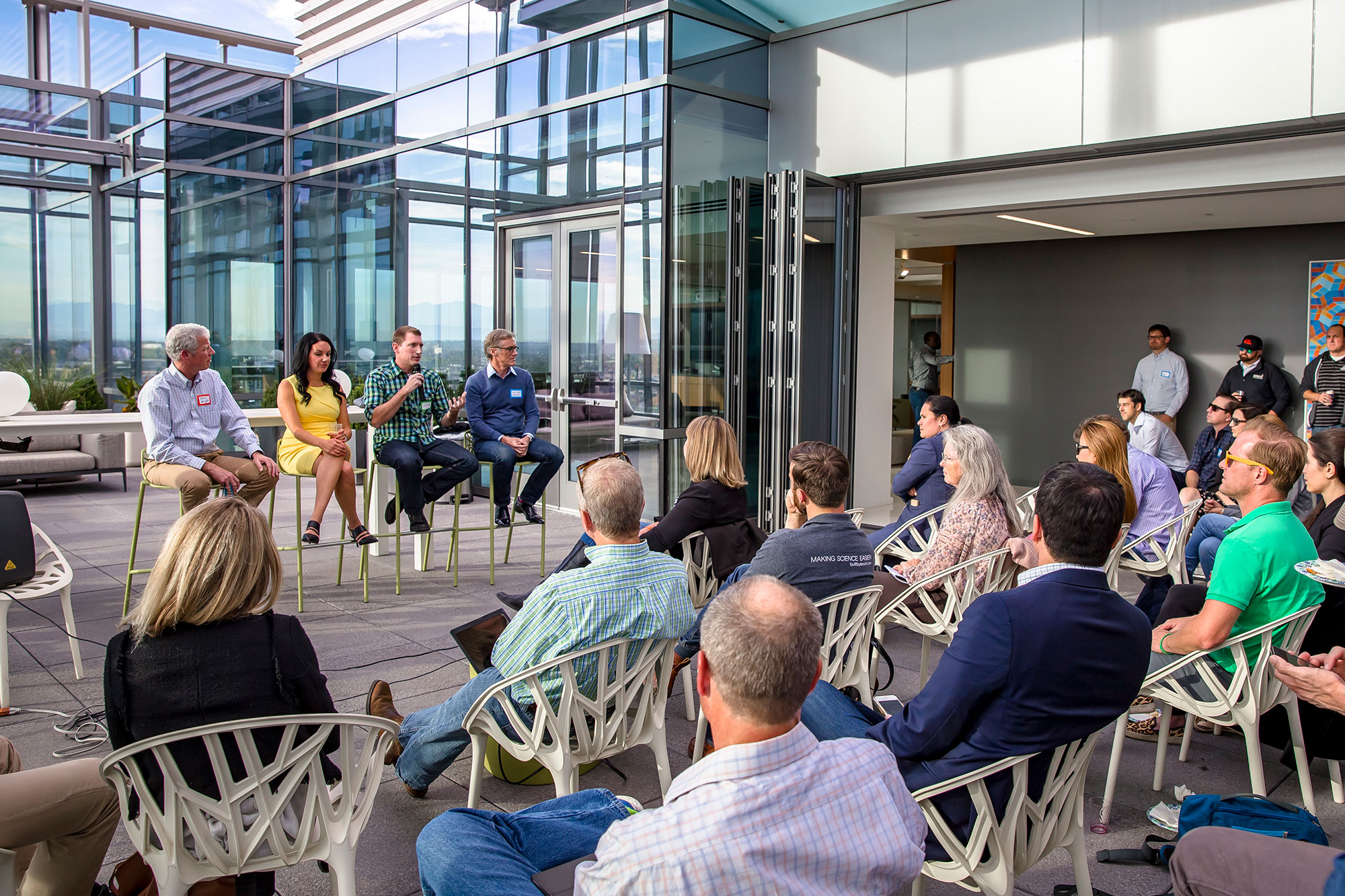 Their success is undeniable. Last year over 17,500 participants attended its 350 sessions, solidifying DSW as the largest free entrepreneurial event in the world.
Building a company from scratch
Beyond his community involvement in bringing entrepreneurship to life in Denver, Churlik continued down his own entrepreneurial path. In 2014, Churlik co-founded his sixth company, Well Data Labs, which brings modern technology to the oil-field by structuring big data in a way that it can be easily consumed, analyzed, and reported.
Churlik never sought out the oil and gas industry in particular, but he quickly gained knowledge and experience and was able to identify a great need within the industry: data management. "I knew that if the industry was going to move forward, then it needed to get better at structuring and organizing data in a quality way."
Historically this industry's data has been locked up in PDF and Excel files. He said, "By enabling a purpose-built software application to collect this data, we've taken it out of email inboxes and employees' hard drives. This data is now in an application where it's usable, analyzable, and can be fed into predictive analytics and machine learning efforts."
"We're changing the way an entire industry looks at its data." – Josh Churlik
Churlik took a relentless approach to getting honest, expert feedback while developing his products for his company, meeting with 150-200 connections over a year and a half. Because of his research, he knew exactly what the industry needed and what it was willing to pay for. Now the company has 22 employees and expects to grow to 30 by end of this year and 60 by the end of next year.
"I'm doing what I spent my entire career learning to do: founding and building a high-growth company. I absolutely love it, even if it's the most challenging thing I have ever done," he said.
Moving forward now that Denver's a major player
Churlik wants the Denver tech community to remember its roots during this busy week. "It was incredible to see us come together and build this uniquely collaborative, kind ecosystem. Now that we've grown so large, I think we need to be mindful about preserving our culture."
He believes that the next level is going to be exciting with Gusto, Slack, Amazon, Google, Facebook and more setting up shop in Denver. But he has one question that lingers in the back of his mind: How do we keep who we are in Colorado while adding all these wonderful people to the community? He believes staying connected is the key.
The Business School Alumni Network is proud to include Churlik in its ranks. A community of over 25,000, our alumni are making waves wherever they go. Learn more about our Business School Alumni Network and how you can get involved.