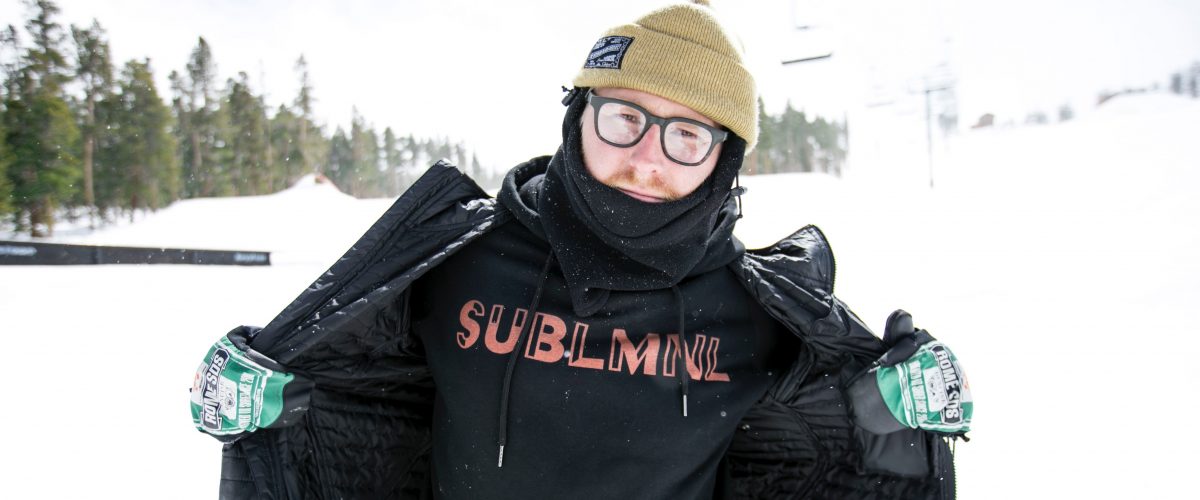 The best ideas are born on ski lifts. Isn't that how the old saying goes?
Regardless if you're familiar with the phrase, it's where Adam Pecht, BSBA in Entrepreneurship, came up with the idea for his e-commerce and marketing technology platform, SUBLMNL.
At one point, Pecht wasn't even sure he would complete his degree, but he graduated in spring 2017 with a diploma and a mission of giving back to the action sports industry.
It only took a few years of hard work and dedication, and a few more to come, with a little help from the CU Denver Business School until he carved out his own path both on the mountain and his career.
The spark that fueled a fire
In high school, Pecht was watching a TV show with his father, who wanted to know where he could buy a suit that one of the characters was wearing. Unfortunately, there was no easy way to find that information, and Pecht thought that was an interesting concept to explore. He kept it in the back of his mind, unsure of what to do with it.
When the time came to attend college, Pecht chose CU Denver because of his family ties to the university, and its close proximity to the mountains for snowboarding. He decided to major in entrepreneurship because he thought he would thrive in startup cultures.
"I want to be my own boss at some point. An entrepreneurship degree sets you up perfectly for that." – Adam Pecht
Pecht currently works as a marketing specialist, but he eventually wants to make SUBLMNL his full-time gig. "I want to be my own boss at some point," Pecht said. "An entrepreneurship degree sets you up perfectly for that."
The question that changed everything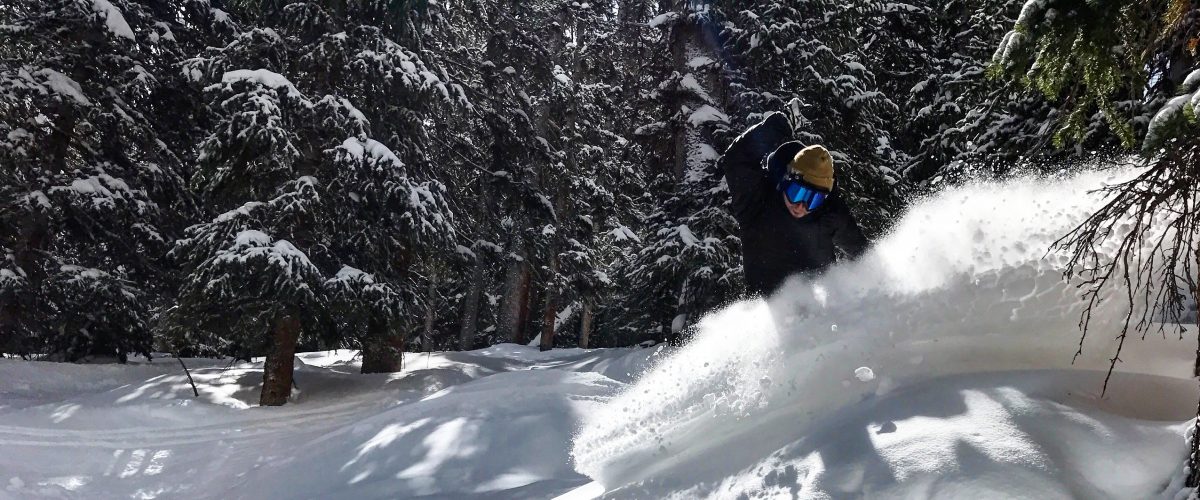 Pecht's high school exchange with his father resurfaced several years later. At this point, Pecht was taking courses at CU Denver, trying to figure out his post-college plans. Riding up a ski lift in Keystone, his friend and now business partner asked him a thought-provoking question: "What's your dream?"
"I was kind of knocked back by that question. It really made me think," Pecht said. "I'm a snowboarder, and I've developed friendships with several professional snowboarders, skiers and other action sports athletes over the years. And I've found that despite them being professional athletes, they're severely underpaid. I realized that I wanted to do something to help my friends further their careers by making sure they earn what they deserve."
Enter SUBLMNL, a platform that allows fans to identify and purchase the equipment that their favorite athletes are wearing in
video segments.
A competition that validated the idea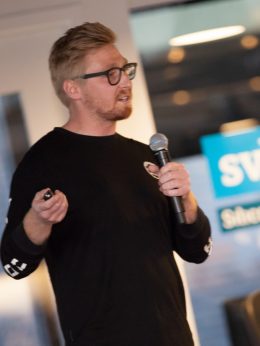 During his senior year, Pecht competed in THE CLIMB | Business Plan Competition, hosted annually by the Jake Jabs Center for Entrepreneurship. He pocketed 500 dollars as the undergraduate category winner and received mentorship from Jim Lopresti, CU Denver entrepreneurship senior instructor, and Joel Appel, former co-founder and CEO of OrangGlo International.
"It was great to have my idea validated by the community. It made me feel confident that my business was worth pursuing," Pecht said. "In practicing and delivering my pitch, I was able to think through everything that is SUBLMNL, because it is such a complex idea."
Since winning THE CLIMB, Pecht made SUBLMNL an LLC. He hunkered down in his basement and taught himself how to code, building a website prototype in 25 hours. He launched social media accounts and hired interns to help build content for the brand. He lined up business partnerships with influencers in the ski industry, including t-shirt company Tall T Productions and filmmaking group Level 1. He's since signed on two professional skiers with more coming down the pipeline. He's even made a few sales.
"It all started with wanting to connect people with equipment, but I didn't have any idea as to how that would work," Pecht said. "Then I realized that Amazon and other retailers have affiliate programs where the athlete can get commission off equipment sales, with the possibility of us making money off secondary sales."
The business model is still evolving, and he's had potential investors ask him how the company is going to be profitable. He's honest in how far along he is in the process, and he's determined to continue making his dream a reality.
The future of SUBLMNL
Pecht is affectionately called "Dad" by his fellow snowboarding and skiing friends. He is uber professional but also knows how to "hang with his homies" both on and off the slopes. Even with his laid-back demeanor, he has the expertise, the connections, and the drive to scale SUBLMNL beyond just the ski industry and into the action sports industry as a whole.
"I was always one of those people who thought that they would never have graduated college," Pecht said. "But I'm glad I did. It gave me the foundation I needed to turn my business idea into reality."
And to think it all started on a ski lift.