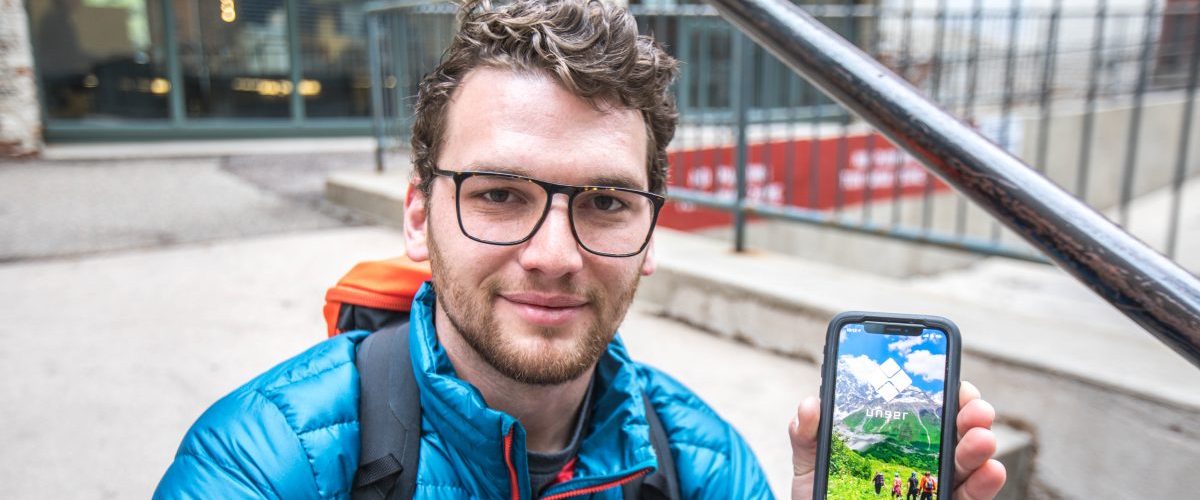 Alex Fletcher (BSBA '19) was well on his way to pursuing his lifelong dream of becoming a professional athlete ­­– making semi-professional status and racing for CU Cycling – when a horrible crash left him on bedrest for months.
During his time of recovery, he started to feel lost, not knowing if he could compete again after breaking his back. He began reading and researching everything under the sun to distract himself. That's when he found himself going back to his home roots of Silicon Valley and tapping into his interest of startups. His goals moved from wanting to be a professional athlete to wanting to get other people outside in some capacity.
Combining his passions for the outdoors and tech
"I realized the outdoor industry hasn't been touched yet by sharing economies like Uber, Airbnb and Turo. I also saw a huge problem, where the guides and workers weren't getting nearly as much as the big companies they work for, even though they are the ones providing their expertise."
Since transferring from Boulder to CU Denver, Fletcher has been working on his app, Unser Outdoors, which perfectly combines his passions for the outdoors and technology. The app allows city dwellers and travelers to experience outdoor adventures just like locals do. People can sign up for a local guide to take them mountain biking, hiking, skiing, snowboarding or even on a backcountry photography session. Fletcher states how this is a big contrast from typical guiding services, which are confined to certain areas like ski resorts. The locals will take them off the beaten path to show travelers what a place really has to offer.