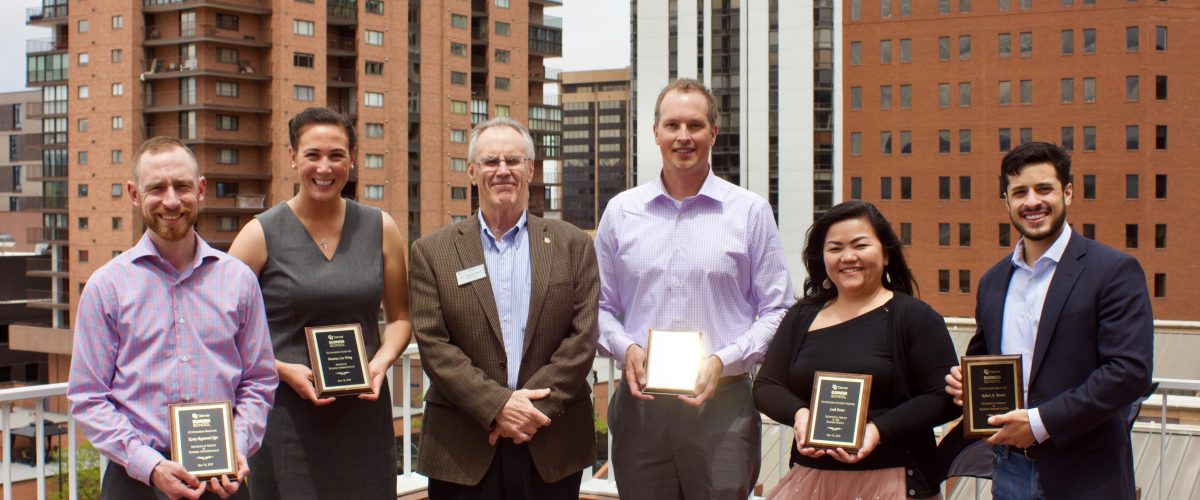 Among the hundreds of graduates, four graduating Business School students were awarded the prestigious Business School Outstanding Student award. These students were nominated by someone at the CU Denver Business School for their excellent academics and commitment to success. Their journeys have included hard work, determination, adversity and triumph.
Breanna Wong
MBA in Health Administration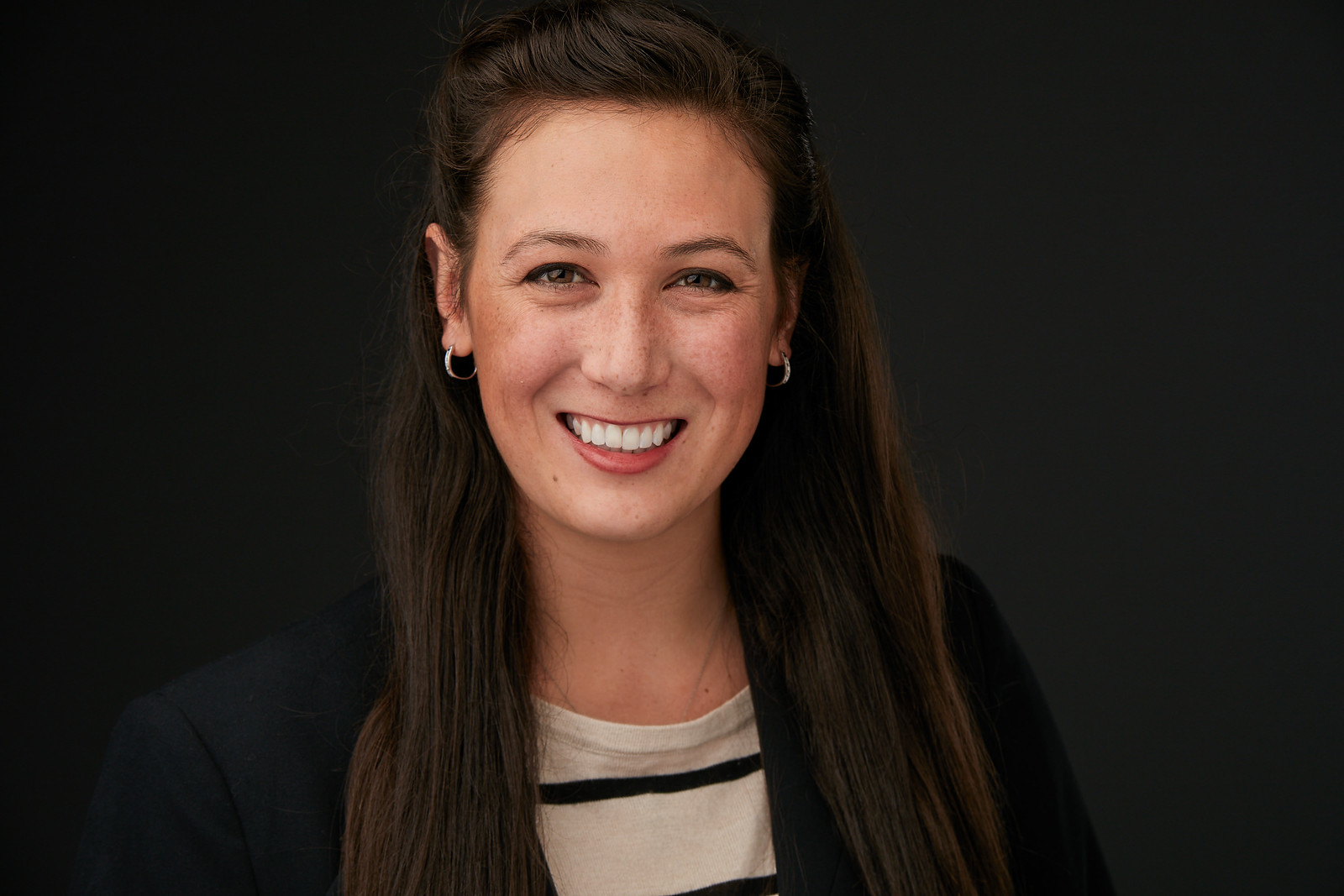 Twelve years into a career as a senior project manager with CDM Smith, a global construction and engineering firm, Thomas Cook began to consider pursuing his MBA. His primary responsibilities had transitioned from performing technical work to project management and leading teams. He was seeking the big-picture understanding and financial acumen to make a difference in his organization and take his career to the next level.
When Thomas enrolled at the CU Denver Business School, he was living in a remote community in Montana and taking his MBA courses online. Thomas was concerned that working in an online environment might mean minimal interaction with instructors, but he was quickly impressed with the online classroom features that allowed him to connect with his classmates, get real-time feedback from his professors and make meaningful connections in a virtual setting.
Thomas credits CU Denver for encouraging him to get involved in his community. During his time in the Professional MBA program, he volunteered with the local Rotary Club to help elevate youth literacy and leadership development programs, improved access to recreational activities for youth with disabilities in his community, worked on water projects in developing countries, and served as a board member of his community volunteer fire department.
"My experience at CU Denver has challenged me to be a better employee, project manager, leader, father, husband, and member of my community," said Thomas. "The courses have been challenging but applicable to my professional responsibilities, and I've been able to immediately put to practice a lot of what I've learned."
Thomas has relocated to Denver and has found that his time on-campus has added to his educational experience and networking connections outside of the classroom. He's looking forward to transitioning to alumni status and bringing new skills and leadership to his company, his family and his community.
Robert A. Moran
BSBA Finance, Risk Management & Insurance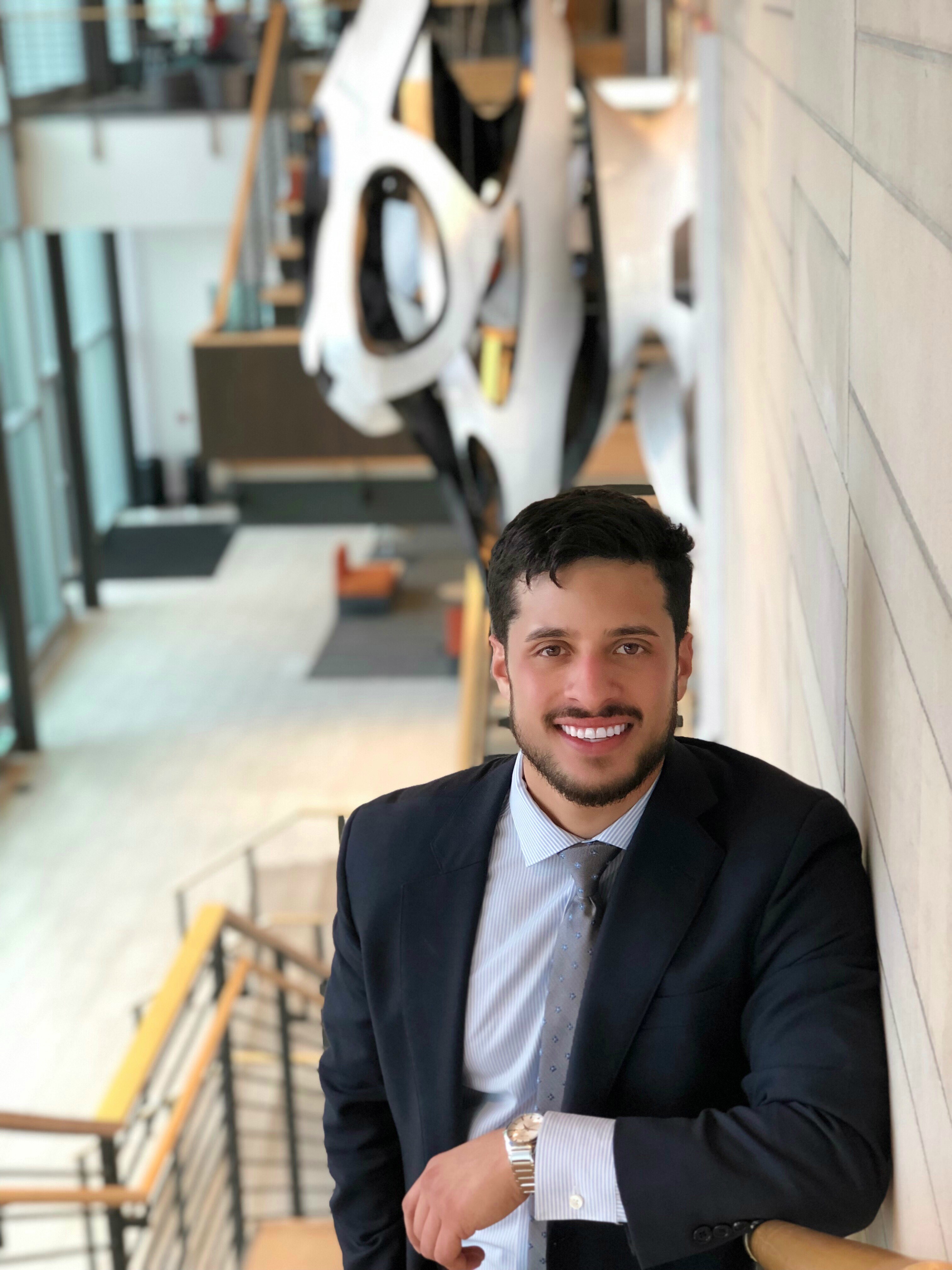 Growing up as a first generation American and the son of low-income Hispanic immigrants, Robert Moran knew just how much his hard-working parents sacrificed to provide for their sons. Still, he felt the social pressure of being a "have-not" when he stood in the free lunch line, scrimped and saved for basic necessities, and struggled in school while his affluent peers sailed through.
After graduating from high school with a lackluster academic record and feeling lost and confused, Robert's father encouraged him to consider joining the military. Robert credits his five years serving in the United States Air Force for teaching him resiliency, teamwork and leadership and setting him on a path to success.
"The military gave me a sense of pride I'd never had," said Robert. "I realized how important it was to strengthen my mind, learn new things and broaden my horizons. Before I even left the service, I knew I was bound for the CU Denver Business School."
When Robert arrived at CU Denver, he was eager to learn and get involved. While he pursued a dual degree in Finance and Risk Management & Insurance, Robert also joined the Gamma Iota Sigma Beta Mu business fraternity, worked part-time at the Veterans & Military Student Services office, and secured a Denver internship at a prestigious firm, Arthur J. Gallagher. He recently received a job offer to work for them full-time after graduation.
"CU Denver taught me more than just finance and risk management. I learned problem-solving, critical thinking and time-management skills that will be invaluable in my career."
"What does this degree mean to me?" pondered Robert. "It means I have a shot. It means telling my young son, Isaac, about the value of education and that he can achieve anything."
Kasey Sipe
BSBA Accounting, Financial Management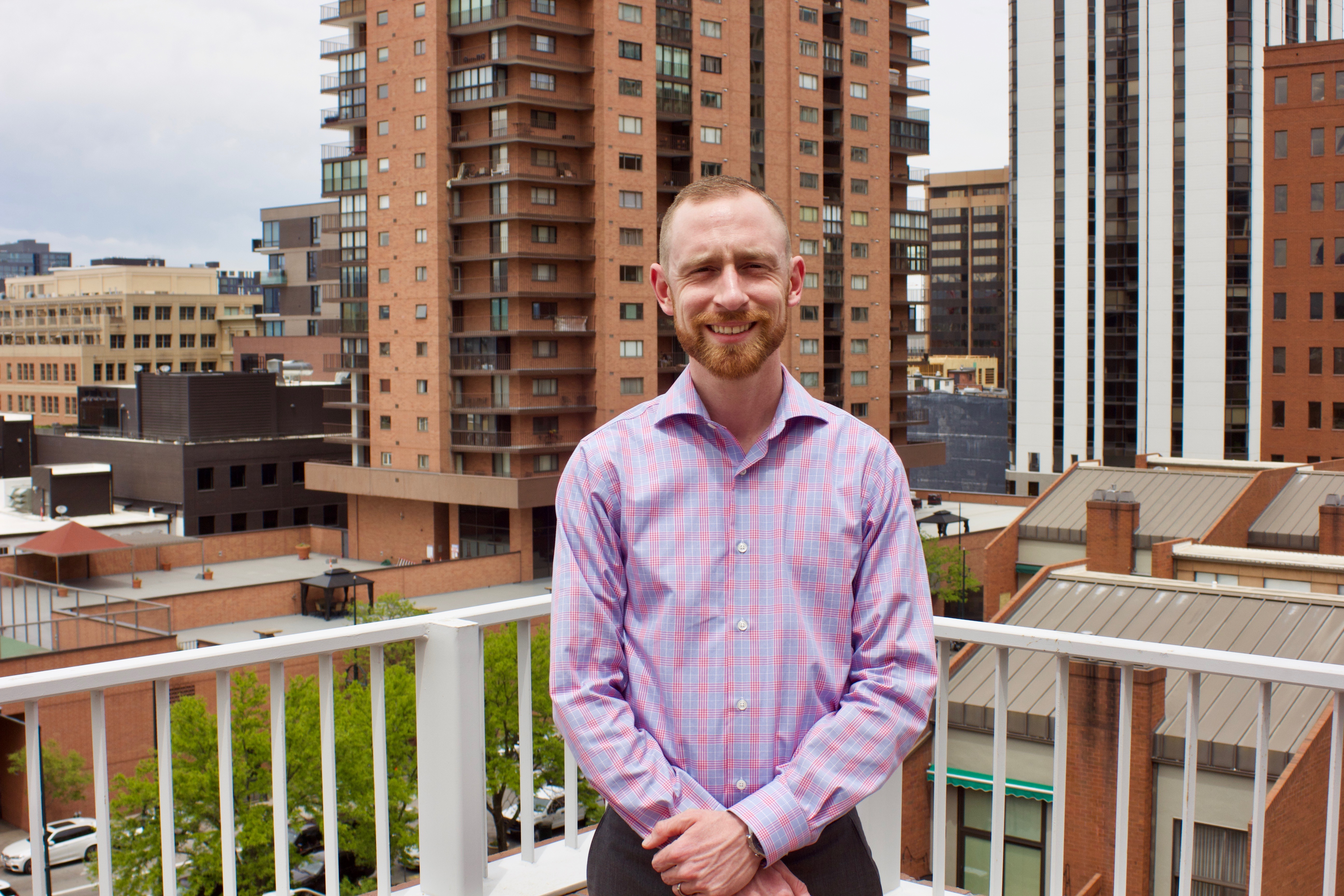 After a nine-year career in the food service industry, Kasey realized he wasn't living up to his full potential. His parents had always dreamed that he would be the first in the family to get his degree, and at age 27, Kasey was ready to make a change. After enrolling in the CU Denver Business School, Kasey was challenged to open his mind to new career opportunities, and with the guidance of his professors, he found his true calling and declared a major in Accounting and Financial Management.
During his time at CU Denver, Kasey got involved with several different on-campus groups. As a student attending CU Denver with a scholarship, Kasey knew from personal experience the impact that scholarships can have on students. He accepted a part-time position with the CU Denver Call Center, doing his part to collectively raise nearly a million dollars for student scholarships. "My work in the CU Denver Call Center was some of the most fulfilling work I've ever done," said Kasey. "I'm looking forward to making my first gift and becoming a life-long donor."
Kasey was eager to join Beta Alpha Psi, serving as treasurer and later Vice President for the professional business fraternity. His favorite part of the organization was the service requirements, which encouraged him to volunteer with Habitat for Humanity and the Samaritan House homeless shelter. Kasey also got involved with Students Today Alumni Tomorrow, working to foster tradition at CU Denver and later serving as President of the club for two years.
Kasey's coursework helped him earn several internship offers, including positions with Ernst & Young, KPMG, and Xcel Energy. Kasey accepted an internship role at Xcel Energy, where he'll start full-time after graduation.
While Kasey was busy with classes, his internship, and his student clubs, he was even busier outside of school – He and his wife welcomed their first child into the world in December.
"My degree shows me that anything is possible in life as long as I put the effort into it – and this is a valuable lesson I can teach my daughter from my own personal experience," said Kasey. "Returning to school at CU Denver is still the best decision I ever made, and I would do it all over again and not change a thing."
Leah Porter
BSBA Management, Human Resources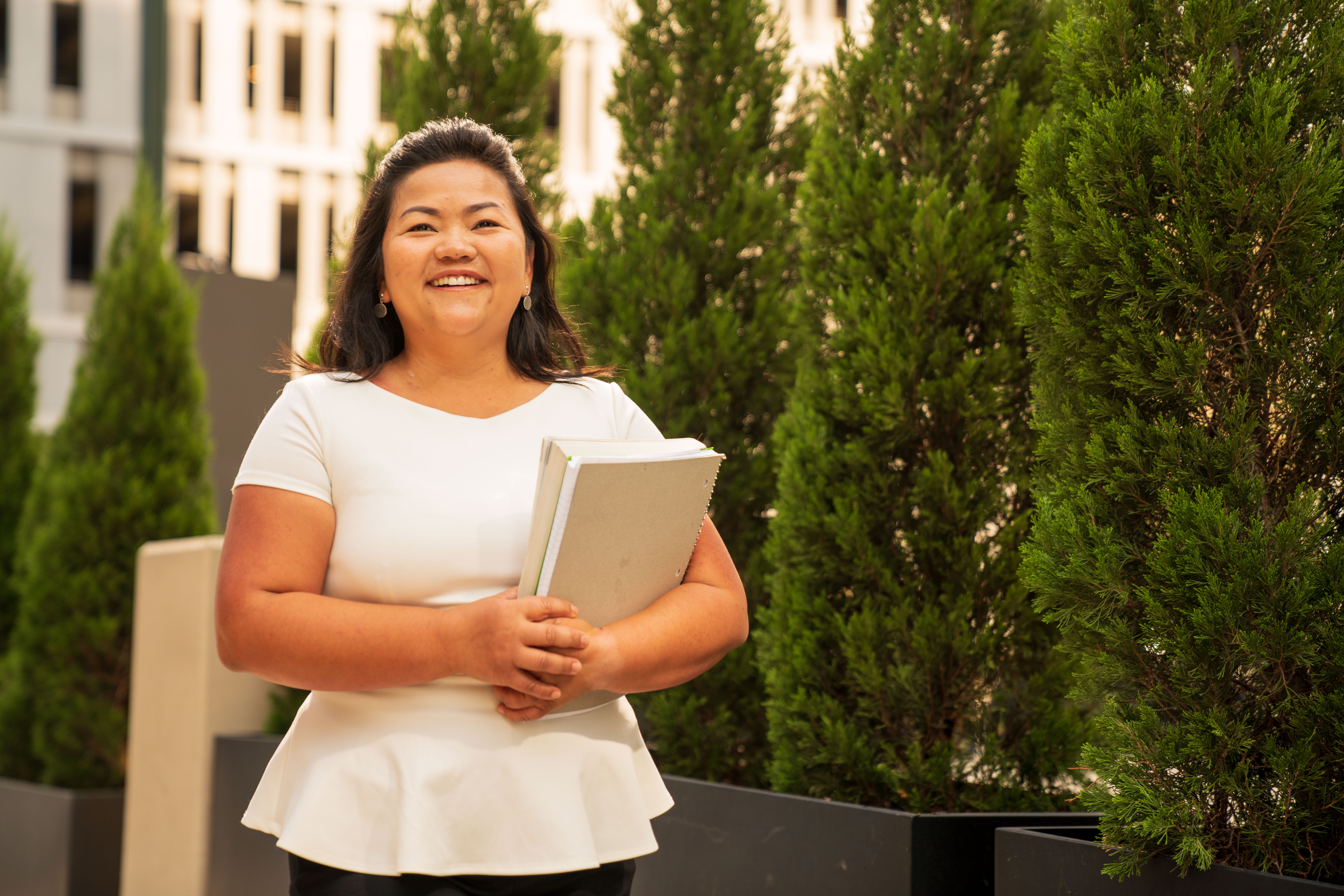 Growing up in Malaysia, Leah Porter never knew how poor her family truly was. She remembers the leaking roof, the bone-chilling cold, and the burning desire to complete her education and break the cycle. Against all odds, Leah became the first girl in her family to finish high school. And she didn't stop there.
With her sights set on a better life, Leah made the difficult decision to leave Malaysia and her family to move to Singapore, where she met her husband and had two daughters. In 2007, she and her husband moved to America permanently. Leah poured her hopes and dreams into her two daughters, constantly reminding them to work hard so they could go to college. When Leah's oldest daughter asked why she didn't go to college herself, Leah was shocked – and immediately decided to enroll.
When Leah arrived at the CU Denver Business School as a transfer student, she focused her energy into community service. She served the university and her fellow students in many different ways, including founding the Transfer Student Organization (TSO) to support transfer students' transition, campus experience and success. She worked with the Student Government Association (SGA), the Business School Dean Student Advisory Council, and became President of the Golden Key Honor Society and a Peer Advocate Leader. By getting involved in these campus organizations, Leah discovered her dream of working in higher education to help students reach their full potential. "I want to give back to my community and support students the way I have been supported," Leah says.
With graduation approaching, Leah has been hired full-time as an Admissions Counselor at her local community college – an opportunity she says she wouldn't have received without her degree.
"My time at the CU Denver Business School has not only changed my life but has the potential to change the trajectory of my entire family," said Leah. "My oldest daughter is graduating high school and enrolled in college for the fall, and my youngest daughter aspires to become a doctor. I've become a role model for my family to achieve their dreams."