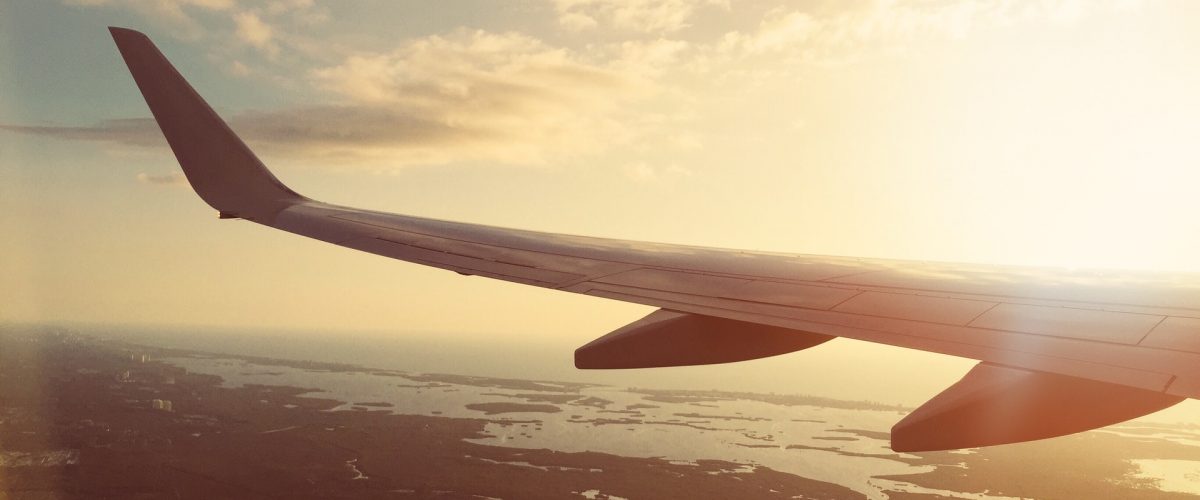 These CU Denver Business students went global this summer
Discover the destinations our students experienced for this year's Maymester
Follow these business students as they grow their global footprint.
London: Risk Management & Insurance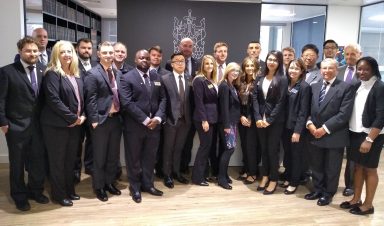 "My biggest takeaway was seeing how things work differently in another country, but are also interconnected within the U.S.," she said. Christina is grateful for the amazing experience the Risk Management and Insurance (RMI) Program at CU Denver has made possible for her and other students to explore the scope of global risk. She is also grateful to the industry partners that subsidized the cost of the trip to allow students to participate at a reduced cost.
Global Risk Management, RISK 4209/6209, will be offered to students again for Maymester 2020. Contact Lori.Genuchi@ucdenver.edu for more information.
By Amy Bernabe-Jimenes
Entrepreneurship in Barcelona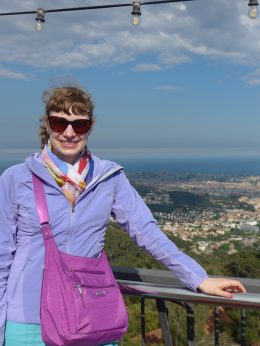 As an MBA candidate working as an analyst with an oil and gas company, Kaitlin Laflamme never considered a path into entrepreneurship. "I wanted to open up my options and move into management eventually. A great way to segway into that is getting my MBA; pairing my experience with further education."
The Maymester course to Barcelona really piqued her interest. Organized with help from @Barcelona SAE, instructor Jim LoPresti brought graduate students to one of the most active entrepreneurial cities in Europe. The capital of Spain's Catalonia region, Barcelona is the most popular place for startups in the European Union. Catalonia also makes up 24% of Spain's GDP and is the 5th most attractive region for international investors. "It's all about leveraging opportunities," Kaitlin reflected. "The more exposure and new experiences you seek out, the more you can learn about your skills and interests. For me, getting my MBA has been a chance to explore new paths, and this trip to Barcelona was part of that."
The objective of the program is to inspire students with the vision and opportunities inherent in international entrepreneurship and to immerse them in Barcelona as a thriving and viable seedbed for pursuing an entrepreneurial venture. The course explores how differences among national contexts create specific types of entrepreneurial opportunities.
The mornings included lectures on a variety of topics focusing on building opportunities, avoiding common mistakes, and executing ideas successfully. Students followed up with guest lectures and visits to tech hubs and startup incubators. @Barcelona Activa was one of the most popular. Kaitlin and her cohort were able to engage with a number of entrepreneurs in the space, learning how important it is to share failures as well as successes.
"You don't have to do it alone, there is a community of people ready and wanting to help," Kaitlin remembered of the experience. "Sometimes you don't necessarily need to have your own business, but be an 'intrepreneur' within your company, come up with new ideas and things your company can pursue."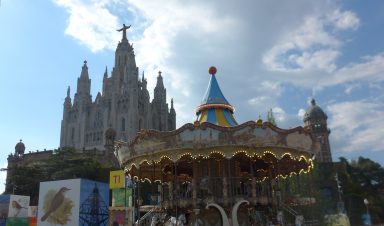 The students also had some time to enjoy themselves. A market tour, guided tours of the city, and a visit to the beach brought some work-play balance. One of Kaitlin's favorite moments was a Catalan cooking class; a great way for the group to connect. "We learned more about their culture and national identity, which is very important to them."
As she looked back on the experience, Kaitlin was grateful for the opportunity to broaden her horizons and challenge her personal assumptions. "The complexities of Barcelona were different from anything else I've ever experienced. Don't let assumptions be a deciding factor on the choices you make. The world is your oyster, don't let others limit you."
By Alex Linares
A Window on China
As one of the CU Denver Business School's longest-running study abroad programs, the Window on China trip has returned from the 23rd consecutive annual Maymester trip. Led by Dr. Ji Chen, the trip takes students through Beijing, Shanghai, and Nanjing to study China's economics, business, political, and cultural environment.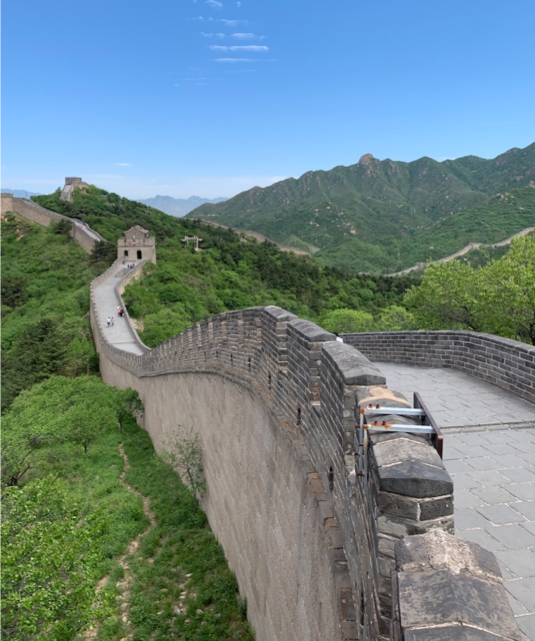 London Calling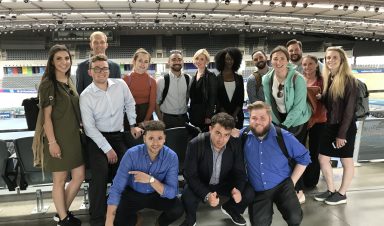 As Lauren reflected on her trip, she is grateful for the variety of businesses they were able to visit. "My favorite part of the trip was the Harry Potter Warner Bros Studio Tour. I'm a big fan and it was amazing seeing all the sets and artifacts," she said. They also got to spend a whole day in Brighton, where they got a football stadium tour, bet on horse races, and explored the Brighton Pier.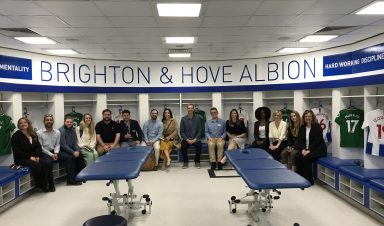 "We went on a variety of tours to stadiums and theatres, including Wimbledon, London Stadium, rugby and soccer stadiums, Shakespeare's Globe Theatre and the National Theatre. We also got to meet with companies like BT Sports, the British Film Society, and the Theatre Trust," explained Lauren. These visits with industry experts gave her a better idea of international business and a new perspective on what it takes to work in the sports and entertainment industry. When asked what advice she has for other students thinking about studying abroad, Lauren said, "It was an absolutely amazing experience and I highly recommend it. You won't regret it."
By MacKenna Stang

Related