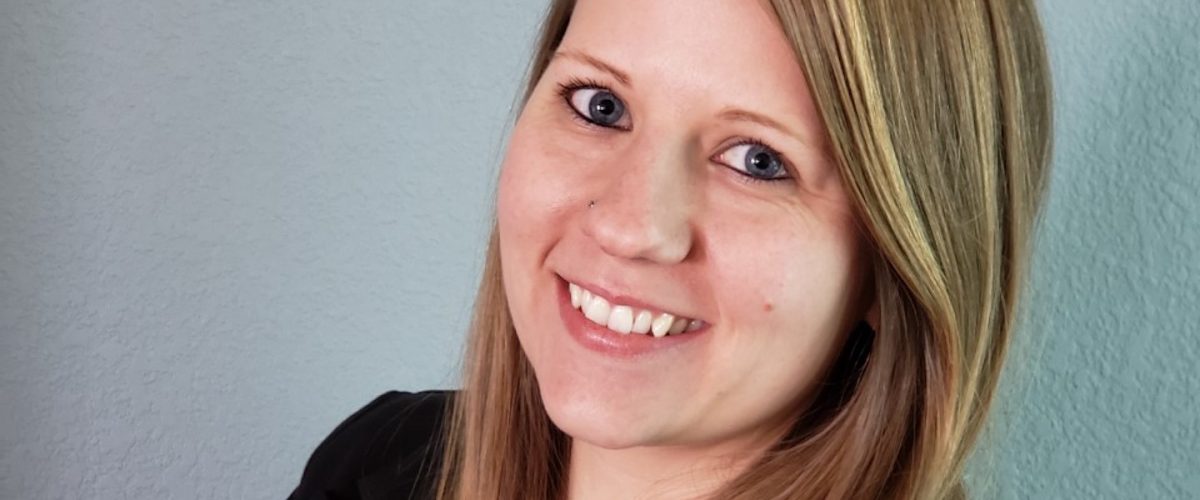 The Business School Alumni Network (BSAN) chatted with MBA alum Allison Wozniak about her career path, graduate school days at CU Denver Business School, and her advice for students.
What made you want to pursue an MBA from CU Denver Business School?
I chose CU Denver Business School firstly because it was close to home. Secondly, I had fallen in love with the business side of what I was doing in my job at the time and knew I would gain more from my work with additional knowledge. I was in a place where I was looking for a change in my career and I knew business was where I wanted to go.
Describe your experience as a student at CU Denver Business School.
Initially, I wanted something more well-rounded and that was why I chose an MBA without a specific specialization at first. I took classes that I had never had any experience in so I struggled a lot in the beginning. I knew that this time around I wanted to be more connected to my school and the people I was around so I took initiative to join BSAC and get to know my professors. I learned early the power of connections and used every opportunity I could to meet new people and learn their story.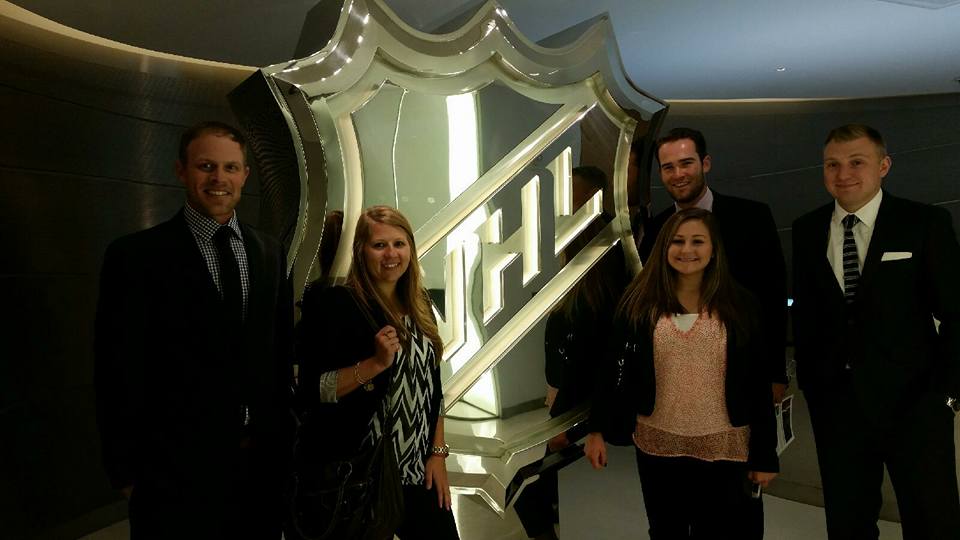 Once I decided on Marketing and Sports Management for my concentration, I took every chance to meet with professionals in the field to learn about their paths and figure out a way to get into the field.
I was on the student committee for the first Ethical Leader of the Year Award and also traveled to New York City to talk with the NHL about ethics in sport with the (now-named) Ethics OnSite program. We visited the headquarters and talked with several executives about how they protect ethics within the league and throughout the sport as well.
I did the London Calling Study Abroad course and met some of my closest friends to this day. I learned about sports careers from an international perspective and gained such a sense of all of the opportunities I had across the globe.
I always encourage students I meet to study abroad- it was the best decision I have ever made with regard to my education! You learn so much more about different cultures and perspectives, it truly makes you a more thoughtful and well-rounded business leader.
What's something you wish you would have known as a new graduate?
I wish I would have known how many more resources were still available to me even as a graduate. Business Career Connections (BCC) and my former professors shared so much knowledge and resources with me; I only wish I would have connected with them more initially instead of waiting until later down the road.
What is your current profession and where do you work?
I am the Communications Coordinator working at Castle Pines Golf Club. I oversee all of the internal and external communications for the club, including design, event management and creation, photography, videography, internal marketing, public relations and more. I also oversee and support tournament planning and execution as well as interdepartmental communications and outreach.
Allison and her classmates on the London Calling study abroad trip.
What led you here?
I interned my final semester at CU Denver with the Colorado Golf Association and fell in love with the business side of golf (I was a marketing and social media intern there). I grew up playing golf and have continued to play throughout my life. As an intern, I focused on telling the stories of individuals (mostly kids) in the sport and how to support getting kids into the sport and more active in general.
After my time there, I worked for an organization that helped support communications/marketing/PR efforts of non-profits and CSR campaigns for for-profit companies. I learned a lot of the technical aspects of communications, media outreach and PR and got to continue to working with sports organizations, including National Governing Bodies with the Olympic movement.
I was then asked to apply for my current job by my former supervisor at the Colorado Golf Association, who nominated me to the hiring committee. I believe I was hired because of my technical knowledge and experience in combination with my innovative ideas and continuous commitment to better myself and my organization. This job has truly been a dream come true; I'm able to work in communications and sports in a way that has driven me to work harder and push the boundaries more than I ever have.
What do you enjoy most about your job?
I love that every day is different. Whether designing a piece of material, sending out and designing email blasts to members, or helping with the operation of tournaments, I truly feel challenged every day and love learning all of the different aspects of working in a national golf club and within the golf realm in general.
How have you continued to be involved with the Business School?
I'm currently the Events Vice-Chair for the BSAN where I help create and design opportunities for alumni to stay connected and continue to develop skills that are vital in today's business climate. We continually offer opportunities like professional development webinars, in-person events with guest speakers, and variety of other events for alumni to engage.
What advice might you have to other alumni who are interested in getting involved?
There are so many opportunities for alumni to stay connected to the Business School. Our events offer alumni the chance to hone professional skills and connect with peers, we have a mentoring program that matches alumni with students, and our BSAN Committee is a chance to take charge and plan our activities and programming (we're always looking to add new members!). One of my favorite things about being a BSAN Committee member is welcoming brand-new alumni at graduation. I think it gives students a feel for what it's like after school is over and just how much all their hard work pays off!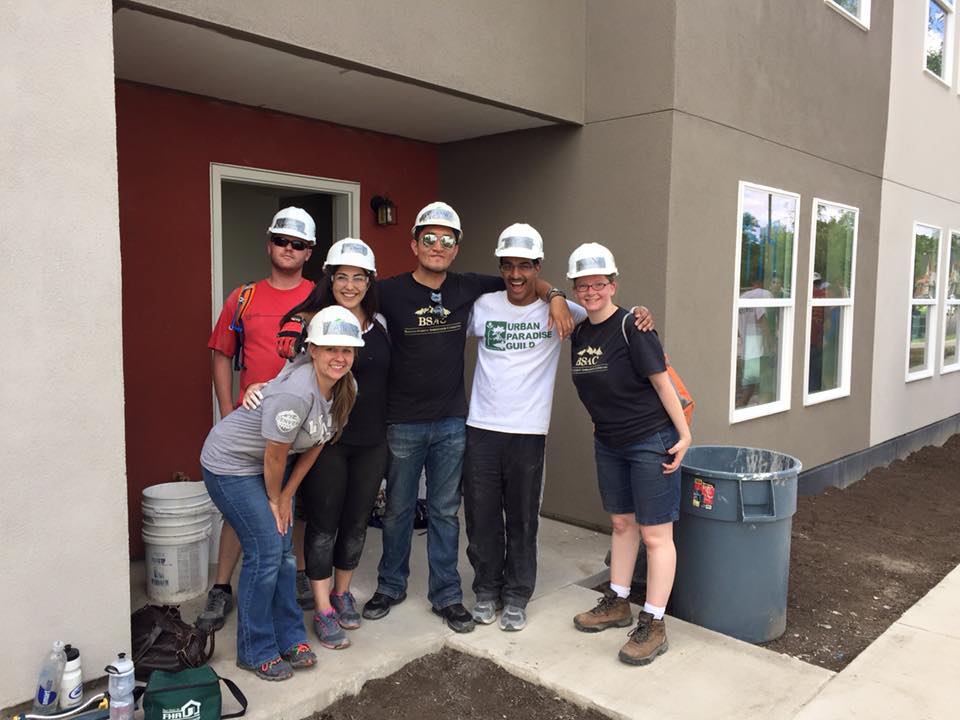 What piece of advice (personal or professional) has helped you the most in life?
Talk with as many people as you possibly can. I learned early on that connection is the most powerful tool you have in your arsenal. I put myself out there and asked a lot of questions about the Colorado Golf Association; so much so, that they asked me to be an intern in my final semester. I met with every person on the board of directors, CU Denver professors, and their connections to learn about different avenues (I have a large collection of business cards!), and connected with all of them over LinkedIn so that I could use them all as a resource for when I was applying or looking for jobs. The reason I am in my job now is because my former supervisor knew the value of my work and nominated me for my current position. He vouched for me and supported me so strongly that my current bosses were impressed with my interviews and the words they had heard from my references. Never be afraid to strike up a conversation because you never know where that might lead you!