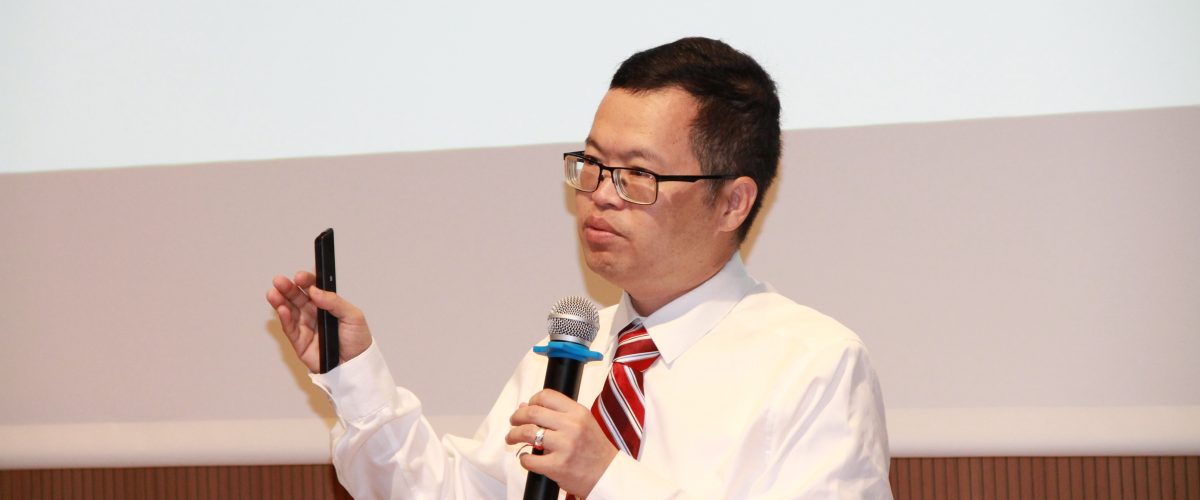 On July 3, 2019, Dr. Jian Yang represented the CU Denver Business School's J.P. Morgan Center for Commodities on a global stage. In Shanghai, China, the J.P. Morgan Center, Tongji University and the World Bank co-hosted the first-ever International Conference on Derivatives Market and Risk Management. It attracted more than 200 participants, including industry professionals and academic scholars, and generated a dozen news stories in both English and Chinese. Almost every important financial news media outlet in China covered the event, including a prominent Yicai Global story.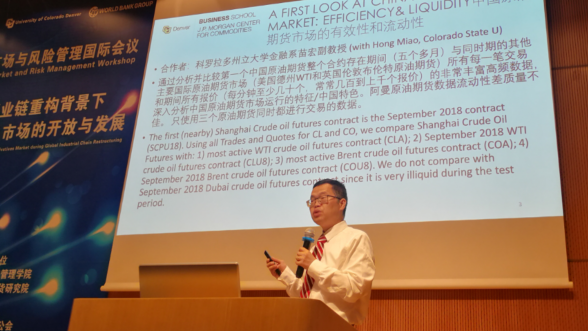 Dr. Yang, J.P. Morgan Endowed Chair and research director at the Center, presented a keynote of his research on China's crude oil futures. He also served as the conference co-chair, working with his colleagues in Shanghai to bring respected researchers, practitioners and leaders from several countries together to assess and bolster the effectiveness of China's commodities and futures markets. Dr. Yang's involvement in co-organizing the workshop has advanced the reputation of the CU Denver Business School and J.P. Morgan Center for Commodities in China and beyond.
"This is the first time the J.P. Morgan Center for Commodities has organized an international workshop hosted outside the United States," Dr. Yang said. "Our capacity to organize such an influential workshop in Shanghai, with excellent attendance and international news coverage, is a great display of the CU Denver Business School's credibility as a commodity research leader."
Based on his recent research, Dr. Yang's keynote presentation addressed China's oil futures market by comparing it against the most actively traded contracts in the world and showing that it had strong liquidity and drastic improvement over a short period of time. Dr. Yang's research shows that although China's oil futures market faces many structural challenges, it is responsive to market fundamentals and can have a significant impact on international futures oil trading.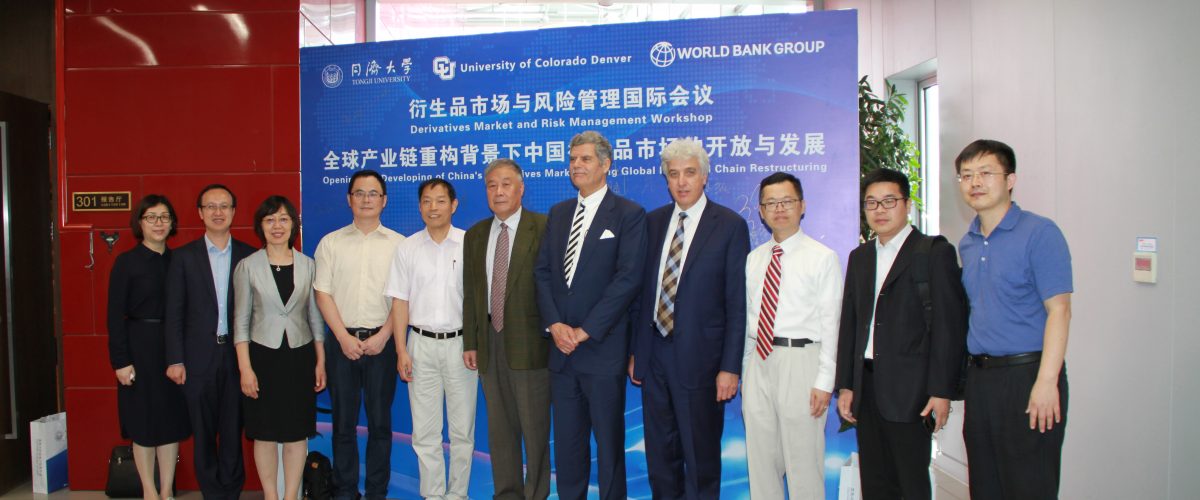 "The successful collaboration with Tongji University in Shanghai is a great asset to stakeholders of the CU Denver Business School," Dr. Yang explained. "As we develop relationships with Chinese business leaders, we can help connect business leaders in Denver and in the United States with international markets and researchers in commodities."
The J.P. Morgan Center will soon host its annual International Commodities Symposium next month. The symposium brings together global thought leaders and prominent stakeholders in commodities from academia, legislation and industry to discuss their critical thinking and new research within commodities. The symposium will be hosted August 12-13, 2019, at the CU Denver Business School.