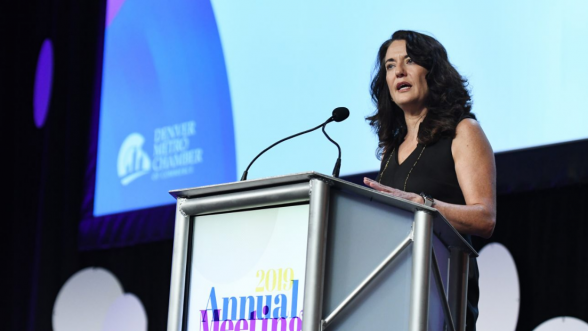 President and CEO of the Denver Metro Chamber of Commerce, Kelly Brough (MBA '89) has held some interesting jobs in her career, including human resources director for the City and County of Denver, chief of staff to former Mayor John Hickenlooper, and snowplow driver at Stapleton International Airport. Throughout her life, she has been a trailblazer: she was the first female to hold various positions—including her current title.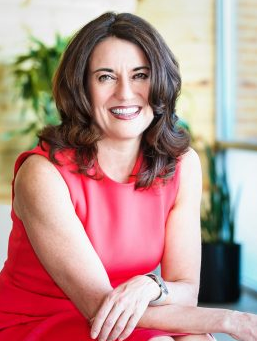 As a child, Bough's father was injured and then unemployed, leading her family to receive government assistance. During that time, she cleaned office buildings at night with her mother and brothers. These childhood experiences led her to understand how work affects a person's self-worth.
On her time at CU Denver Business School, Brough said "I was working full time and going to school, but what I loved was that in every class we worked on real-life projects. It was powerful to apply the knowledge in the moment."
Brough may be the perfect person to head an organization devoted to putting people to work. She is not only dedicated to getting people the right employment but also to connecting Coloradans, in particular, to the best career opportunities. She is an ambassador for the state who celebrates everything Colorado offers, including its landscape. "I love climbing," she said—and that's true for the proverbial corporate ladder as well.