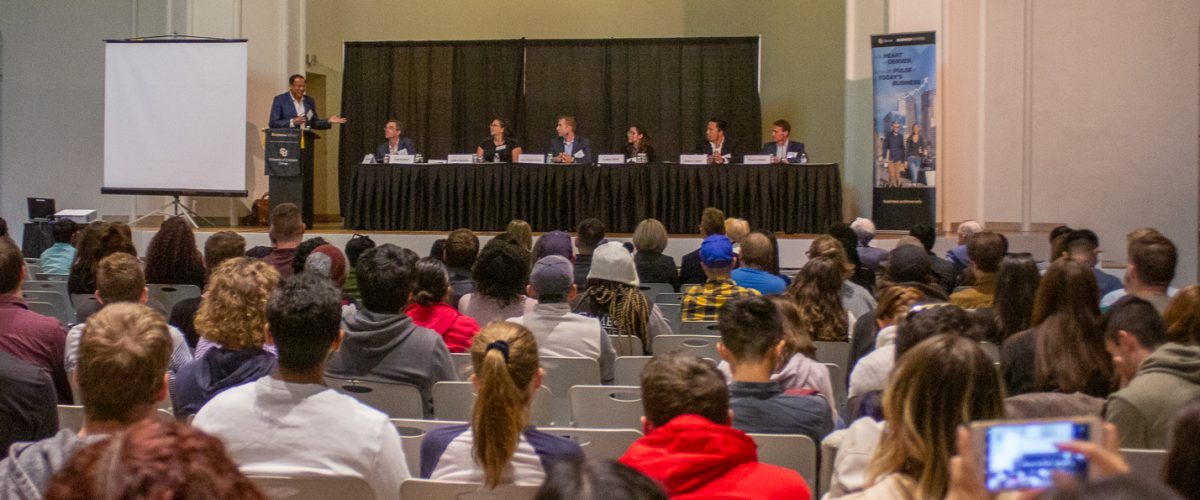 Cyber threats can affect anyone. At the Business Leader with an Edge event, seasoned experts in cybersecurity spoke candidly with students about the threats we're facing, ways to make a difference, and career opportunities in IT and cybersecurity.
Many leaders in cybersecurity are warning that the next world war will be waged in cyberspace. By 2021, ransomware is predicted to attack a business every 11 seconds, resulting in $20 billion a year in damages. Recently the City of Atlanta spent more than $2.6 million on emergency efforts to respond to a ransomware attack. The stakes are high for preventing cybersecurity attacks, and the Business Leader with an Edge event prepared students to take on that challenge.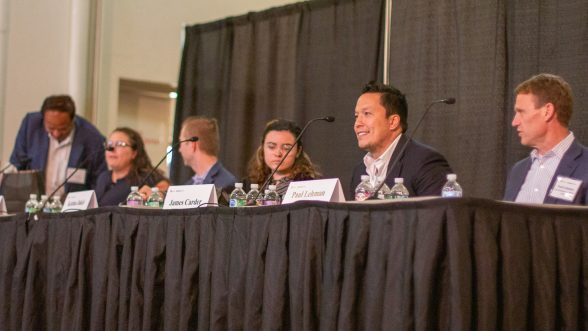 Cybersecurity experts and panelists (left-to-right) included:
Sam Kumar, Founder and President of NewCloud Networks
Julie Chickillo, Director of Information Security and Privacy at Beeline
John-Thomas Gaietto, Executive Director of Cybersecurity at Richey May
Katina Jakel, Student Panelist, CU Denver Business School
James Carder, CISO at LogRhythm
Paul Lehman, Chief Information Officer at Optiv
Trends for the future of cybersecurity
Cybersecurity is changing rapidly, and professionals in the field have a lot to keep up with. Panelists shared the trends they think will have the biggest impact on cybersecurity, including cloud computing, big data, privacy laws and artificial intelligence.
"A big concern for us is the shortage of cybersecurity professionals and the shortage of new talent in the pipeline," said Sam Kumar. "The estimates say there are close to 3 million positions open worldwide in cybersecurity and that number will continue to grow. For students with the drive and talent to work in this field, the opportunities are endless. There's a near-zero unemployment rate in cybersecurity."
"Data analytics and data collection are going to steer the industry," added John-Thomas Gaietto. "As companies collect more and more data about their customers, and regulations rise to meet that demand, we're going to see more attacks." According to the Economist, the world's most valuable resource is no longer oil, but data. It will be up to cybersecurity experts to protect that data.
What all business leaders should know about cybersecurity
Even for students and young professionals who aren't seeking a position with "cybersecurity" in the title, it's important to be aware of some of the challenges involved with keeping your organization safe from attack.
"Prepare for the inevitable," says James Carder. "There is nothing in the world that is 100 percent secure. There's someone out there who can hack into the White House, or the CIA. You're going to face down a cyberattack at some point in your organization, so it's important to be prepared."
"More than 80 percent of cybersecurity threats are an inside job," explained Julie Chickillo. "It's usually not malicious, but the employee who didn't mean to click on the phishing link can cause a ton of damage." In order to prevent these attacks and minimize the damage, Chickillo runs constant training and practice drills for her company's employees. "We're phishing everyone in our company this month," she added jokingly.
Opportunities for students in the cybersecurity industry
Panelists offered great insights for students who are considering careers in cybersecurity, including the best ways to get connected in the industry and what the panelists look for in a potential new hire.
"The more coursework you take, the better," says Sam Kumar. "You can get exposed to so much knowledge in the Information Systems program here that you won't be able to find easily anywhere else. In addition to coursework, we love to see certifications. They show us that you're knowledgeable and have practical skills to bring to the table."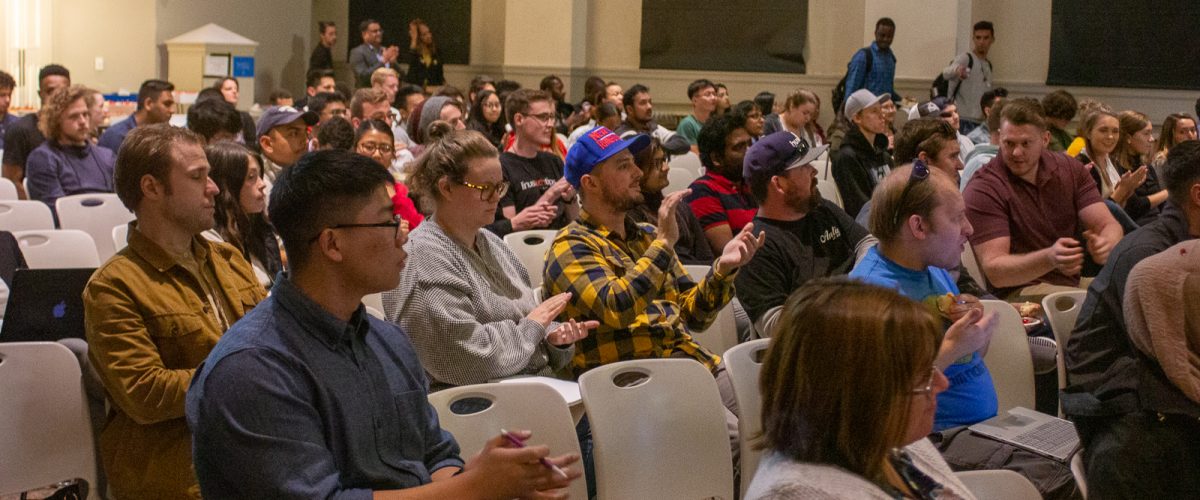 Julie Chickillo looks for experience instead. "Certifications are great, but they can be hard to come by as a student," she says. "Instead, focus on getting some first-hand experience in the field. An internship is one of the best ways to set yourself apart from the competition. There are also online bootcamps and cybersecurity tests you can use to boost your resume."
"Hard skills are essential and they're going to make finding that first position in cybersecurity much easier, but soft skills are important too," says Paul Lehman. "We're always looking for self-starters and candidates with a bias toward action. You have to be willing to continue learning because the threats change constantly."
John-Thomas Gaietto's advice for students: "Take advantage of every opportunity and really immerse yourself in the industry. Go to every event, network with every professional you can. You never know how valuable those connections are going to be until they start to pay off."
"I've learned so much and gotten opportunities because of things I worked on in my classes," said Katina Jakel, a current CU Denver Business School student who's completing an internship with the City of Denver. "I've become much more well-rounded, I've learned to code, I've learned to work with CRMs. Don't underestimate what you can learn in your classes."
Get started in a career in cybersecurity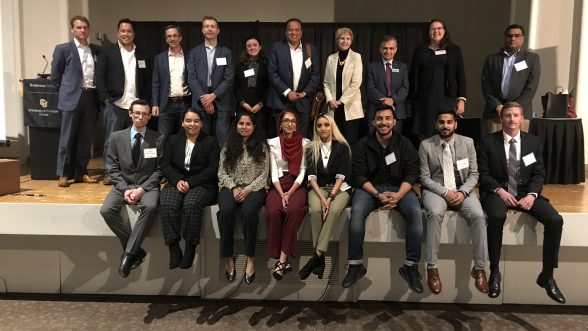 If you're interested in learning more about coursework that can set you on the path to cybersecurity, the CU Denver Business School offers several programs:
The Center for Information Technology Innovation (CITI) and the Information Systems Association (ISA) club provide excellent opportunities for students to get involved and find careers in cybersecurity.