Nestled at the foot of the Rocky Mountains and blessed with 300 days of sunshine a year, Denver is undoubtably one of the most unique cities in America. It was founded in 1858 and had already become Colorado's socioeconomic center by 1880. Like many major cities and urban areas in the U.S., Denver has seen an increase in panhandling. Francisco Conejo, PhD, Senior Marketing Instructor/Researcher at the Business School, explored the fundamental causes behind the emergence of panhandling in Denver.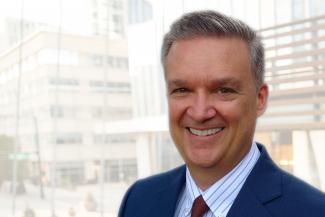 He recently published a paper in the A-ranked Journal of Macromarketing which explored poverty and panhandling in developing markets. His paper Social Consequences of Nascent Markets: Emergence and Growth of Begging in 1859-1880 Denver is part of his research on social sustainability, which focuses on improving the impact that markets have on the social environment around them.
Traveling back in time
"Present conditions very much derive from the past, and to better understand our present, and develop a better future, we need to revisit the past," states Conejo. In order to gain insight on the development of panhandling, Conejo analyzed Denver newspapers from 1859-1880. This methodology was crucial in pinpointing how the foundation of the city's panhandling was laid. By studying Denver's past and identifying how and why panhandling developed, he was able to better understand present market outcomes.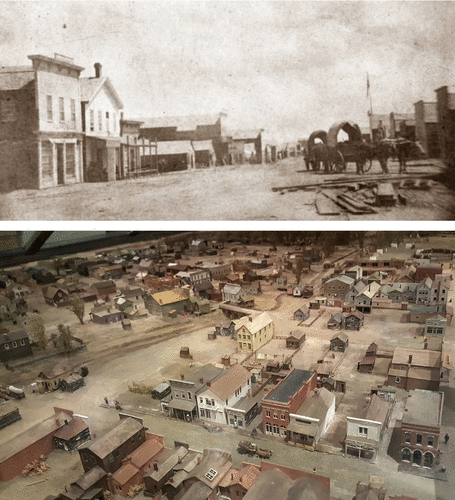 This study takes us back to 1859, the year the Rocky Mountain News' paper was founded. Denver's economy was developing rapidly due to placer gold discoveries, which led to the launch of the Auraria and Denver City mining camps. As news of the gold discoveries spread throughout the nation, so began the 1859 Pikes Peak Gold Rush. Pioneers flocked to Denver, however, this rapid market formation and economic growth also resulted in the emergence of panhandling.
Begging from the beginning
This study addresses a number of interrelated social, economic, and environmental attributes that contribute to panhandling. There are two main conclusions derived from this study: First, that poverty and begging do not necessarily result from personal flaws, such as addiction or laziness. Second, that poverty and begging can be intensified by the norms of our laissez-faire economics, characterized by the lack of government intervention. Panhandling thus stemmed from various interconnected factors, including immigration, lack of social support, government policy, environmental degradation, and racial discrimination.
Not much has changed
Unfortunately, the underlying issues that brought about panhandling at the beginning of Denver's economy more than 150 years ago are still present today. Denver still suffers from racial discrimination, lack of opportunity, and lack of inclusion. We can look at the recent protests and the latest economic and health data to see how minorities are disproportionately affected. "If we really want to improve our society, we need to stop doing more of the same and fundamentally change the way we do things," says Conejo.
Begging below the surface
The consequences of the socioeconomic issues that originated in the early days of Denver's development are blatantly displayed on the city's streets today. To find a way to solve the panhandling issue, we need to look at the big picture. "We need to focus on the underlying causes for why these individuals are panhandling. There are all sorts of different aspects to this, but we need to address the fundamental issues below the panhandling activity," says Conejo. Sure, giving a panhandler money or food helps that person in the short run, but that doesn't solve the deep-rooted problem. That person will be back on the street later that day or week and nothing will have changed.
"Blaming drug addiction or laziness is the traditional perspective on panhandlers, a simple and convenient explanation for a complex problem. This study indicates that assumption to be wrong, the panhandling issue much more complicated than how its normally portrayed," says Conejo. As a community, it is important for us to look at the structural issues when trying to understand the reasons an individual is begging. "Most individuals do not panhandle because they want to or because they like it, rather they're forced into this situation and we need to understand the reasons why they have been forced into it" says Conejo. Some of those underlying issues include limited access to education and training.
Present circumstances of COVID-19 may serve to amplify panhandling in Denver. The shutdown of Denver businesses will inevitably affect panhandling in both the short term and long term. "There are less people on the streets and, therefore, less money to be made by panhandlers," says Conejo. "Although we may see a decrease in begging in the short term, there may be a surge of beggars returning to the streets once businesses begin to reopen."
Changing our community for the better
Conejo felt that as an academic it was his responsibility to conduct research that contributed to the community. Although it may feel like there is little we can do at the individual level, one area in which CU Denver students can help is by becoming politically involved in trying to improve our community and our country. "We are in an electoral year and one way in which panhandlers, homeless, and other marginalized populations might be helped is to secure more inclusive social and economic policies," says Conejo. It is our duty as students and members of the community to become actively involved in choosing the right local and national officials, ones that support inclusion so that we may combat these issues. We have access to information and education that will allow us to make decisions that harvest change.
Future research
Panhandling is a significant part of research for social sustainability. Although this study examines the past, Dr. Conejo is already working on a new study that focuses on present-day Denver panhandling. Through observational research, he has collected data on where panhandlers operate, how much money they make, their personal characteristics, and the panhandling techniques they use. Conejo's ongoing research in this area is essential to understand and improve sustainability in our community.
For students interested in learning more about CU Denver's Sustainability degree options, explore our Sustainability program or make an appointment with an enrollment specialist.