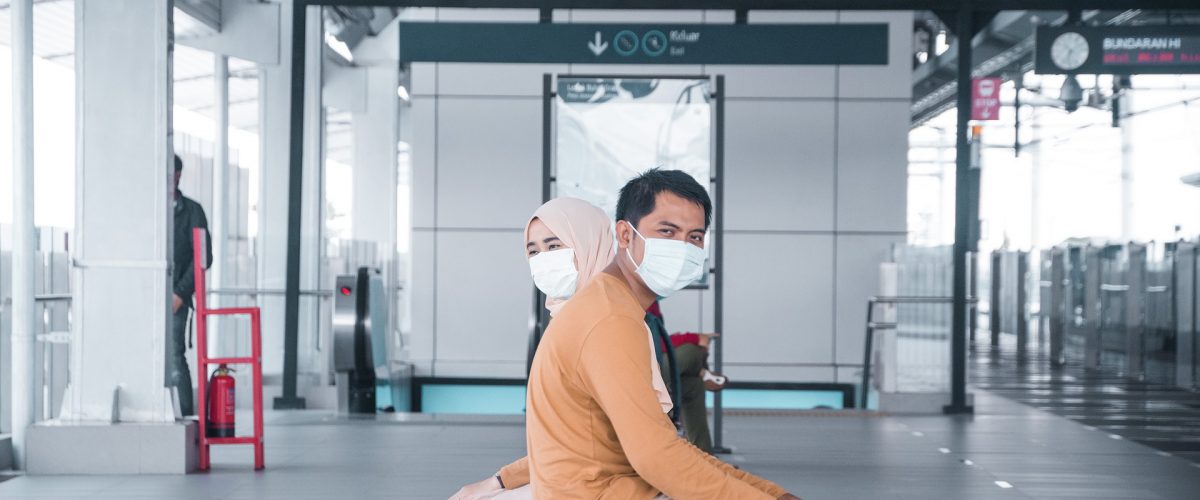 Finding her Way from Medicine to International Business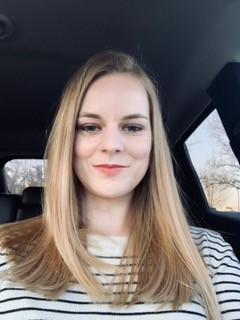 Rachel Hoffer never anticipated that she would end up studying business. She received her undergraduate degree in Psychology with a minor in Spanish at CU Denver. She went on to study to be a nurse practitioner, and she always thought healthcare and medicine were her calling. However, she found herself considering making a change. "I always said I got into nursing because I wanted to help people. That is still very much true. However, I realized as I continued with my education that while I find it fulfilling to help people on an individual level as a nurse, I want to have a broader impact." Rachel believes that business provides the perfect opportunity for her to have an impact on the world.
When Rachel realized that she wanted to make a career change, she wanted to stick with her alma mater, CU Denver, by finding a program in the system that fit her desires. She found the CU Denver Business School and decided to try out a couple of classes. She took a class on International Entrepreneurship with Manuel Serapio, Ph.D, International Business Professor. She had several conversations with him, and he helped convince her to pursue a career in business. "When I found out more about the International Business program, I thought it was a perfect fit. In the Fall of 2019, I made the leap from nurse practitioner school to business school to pursue a new career path that would allow me to address many of the issues that I had noticed in healthcare while working as a nurse."
Growing up, Rachel traveled a lot. This opportunity instilled in her a passion for traveling, culture, and diverse experiences. Her love of these things is yet another reason why she chose International Business. Now, she's ready to build a career around this passion.
Being a Student During COVID-19 and Aiding in the Fight
During this unprecedented global pandemic, Rachel has been very busy. As an ICU nurse, she has been volunteering her time to fight coronavirus. "I worked in hospitals for years before the COVID-19 pandemic started, and I'd always been intrigued by working in the ICU. Since the crisis started, I've returned to healthcare to do my part."
In addition to treating ICU patients, Rachel has continued her international business education, and she's also started working in the finance industry. She goes back and forth between helping to fight the virus and her finance job. With all that going on, Rachel's professors at the Business School have been able to work with her to accommodate her shifting schedule and occasional absences. In addition, her classmates have been incredibly helpful with aiding in her success.
Fighting coronavirus has not been an easy experience for Rachel. "The most difficult part of helping with the fight against COVID-19 is watching how healthcare workers' safety is taken for granted. There have already been over 700 of us who have died because of COVID-19," Rachel says. "It is also disheartening how much healthcare workers have to isolate themselves to protect their loved ones. While the rest of the country is starting to think about going back to gyms and work in the office, many ICU nurses are still taking extra precautions to avoid spreading the disease. They're paying extra money to have groceries delivered, they're avoiding social interactions with their friends, and some are even isolated from their families."
While Rachel confronts COVID-19 from the frontlines, she wants the general public to understand how serious it is. "It's been difficult for me to hear people saying they don't think coronavirus is dangerous, so they're not taking the necessary precautions," Rachel says. "The juxtaposition of hearing that and being in rooms with all my protective equipment on for hours holding patients' hands because their families cannot be in the room as we watch their heartbeat fade out on the monitor seems like two completely different worlds. It's hard not to take something like refusing to wear a mask personally when you are also the one who is telling family members that their loved one is never going to leave the hospital."
Wanting to Give Back Internationally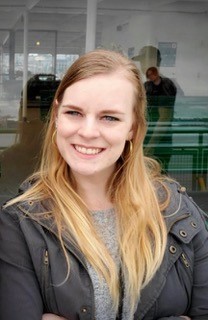 With her background in medicine and now her education in business, Rachel plans on marrying the two to create a fulfilling career that makes a difference.
During her time at the Business School, Rachel has taken a number of classes she has enjoyed greatly. Her favorite was Developing Technologies and Block Chains. In this class, she learned how technology has impacted the business world and how technology can be harnessed to find business solutions. While her career goals are still emerging, she would love to leverage the technology she has learned about to improve healthcare worldwide. She also wants to prevent healthcare disparities and aid in the fight for social justice. She is passionate about providing resources to people who need them the most.
"Business school has provided me the opportunity to meet people with different goals, backgrounds, perspectives, and from different parts of the world. This has opened my eyes to the possibilities that exist for me out there. Exposure to new experiences, fields of study, and perspectives is key to learning about new opportunities. You never know what might spark your imagination for a future business or product or solution to a problem. Getting my degree in International Business has allowed me to explore career opportunities I may not have otherwise considered."
International Business Can Open Doors
Business school is a great way to add to your resume and explore new opportunities. "I would say that it can be intimidating at first if it's not your background, but the biggest thing is making that leap," Rachel says. "It gets easier after that. From there, continue to talk to people, and learn and it won't be so scary anymore." Rachel is happy about her decision to switch, and if you think studying business is right for you too, she says go for it.