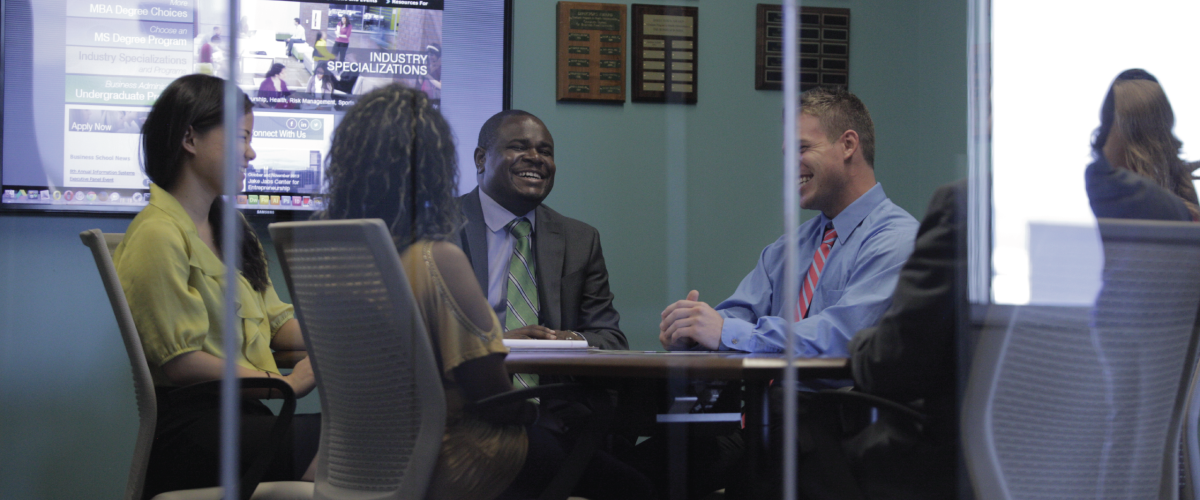 Each fall, the Jake Jabs Center for Entrepreneurship hosts Colorado's most prominent business leaders as part of the Best of Colorado Speaker Series. The series included ten organization leaders and creators from a variety of industry backgrounds.

During these sessions, entrepreneurs shared how and why they started their company, the steps they have taken to develop success, and advice on ways to establish both the ideas and footings needed to be a business owner. The final speaker this semester was Robin Glenn, CEO and Founder of BASE Education.

BASE Education is an online platform created to integrate social emotional learning into everyday classroom practices. Robin created the program to give students of all ages the tools to learn how to form healthy connections with their emotions and teaches them advanced coping mechanisms.
While, the program focuses on students learning, it is also offers supplementary courses to help adults connect and navigate difficult scenarios that students may be dealing with. The application allows faculty to monitor student responses for any triggering words in case students show signs that additional face to face help is needed.
Robin has received astounding feedback on the need and success of her emotional teaching application and hopes to have all primary students in the United States using BASE to form better connections with themselves and those around them.
BASE Education is an exemplary example of Colorado entrepreneurship one of many connections students can explore through the Jake Jabs Center located in the CU Denver Business School.

The Jake Jabs Center is focused on propelling CU students to engage in entrepreneurship and develop their business ideas. The Best of Colorado speaker series is one way in which the center amps up enthusiasm, creativity, and support prior to its annual business plan competition, The Climb.

The Climb Summit

The Climb, Jake Jabs Center's yearly business competition, was created to help students execute their business ideas through workshops, business plans, and pitches in the hopes to win up to $20,000 in funding.
This event has been a staple for the center for over two decades now and is one of the most notable events in Colorado to bring students, business heads, and investors together under one roof.

"With more than 600 mentor hours shared and $1.2 million awarded to date, the competition continues to grow and shape student experiences, local businesses, and the Colorado entrepreneurial community."

As the 2021 Climb Summit begins, CU Denver encourages students studying any subject to take the time to explore the amazing business ideas of their peers. One of these teams may have the next big business idea that propels Colorado entrepreneurship to the next level.