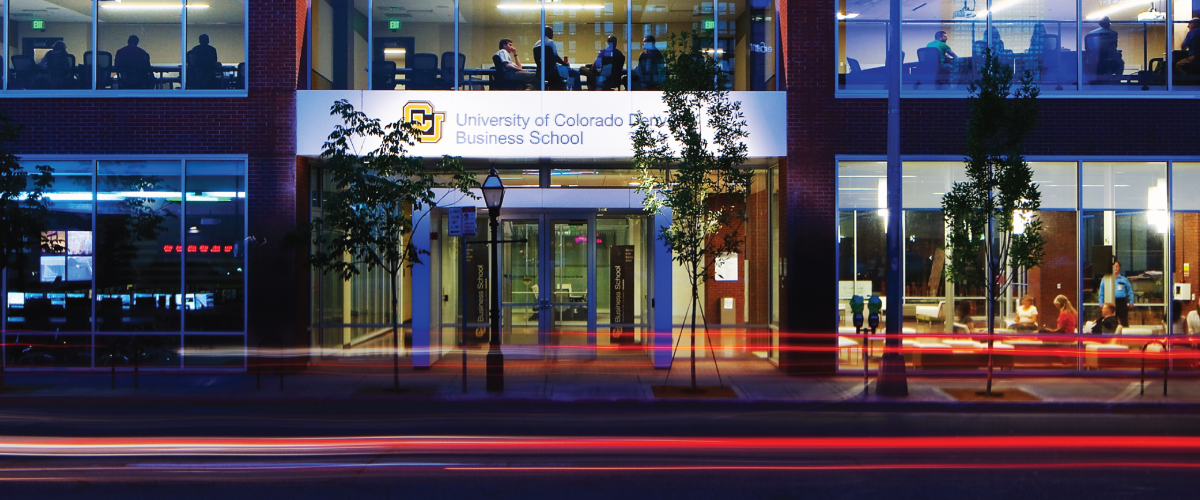 CU Denver's Business School Management Department recently ranked 16 out of 150 top-rated business schools in the nation for per-capita research productivity on the TAMUGA management publications list.
The research rankings are updated annually by scholars at Texas A&M University and the University of Georgia and provide a review of the articles published in eight top-tier management research journals including: Academy of Management Journal (AMJ), Academy of Management Review (AMR), Administrative Science Quarterly (ASQ), Journal of Applied Psychology (JAP), Organization Science (OS), Organizational Behavior and Human Decision Processes (OBHDP), Strategic Management Journal (SMJ) and Personnel Psychology (PPSYCH).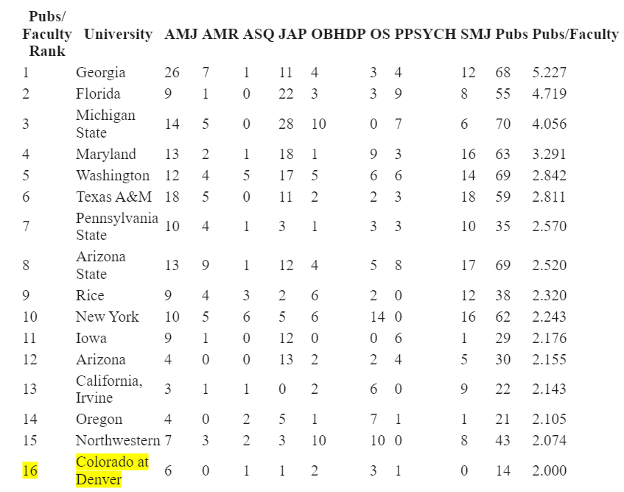 Ranking 16 out of 150 top-rated business schools is an impressive accomplishment for CU Denver's Business School and places the Management Department in the company of premier institutions.
This ranking reflects the Business School's commitment to valuing and supporting research and creating an innovative and productive culture.
Visit this link to learn more about the management department and faculty research: https://business.ucdenver.edu/faculty-research/management