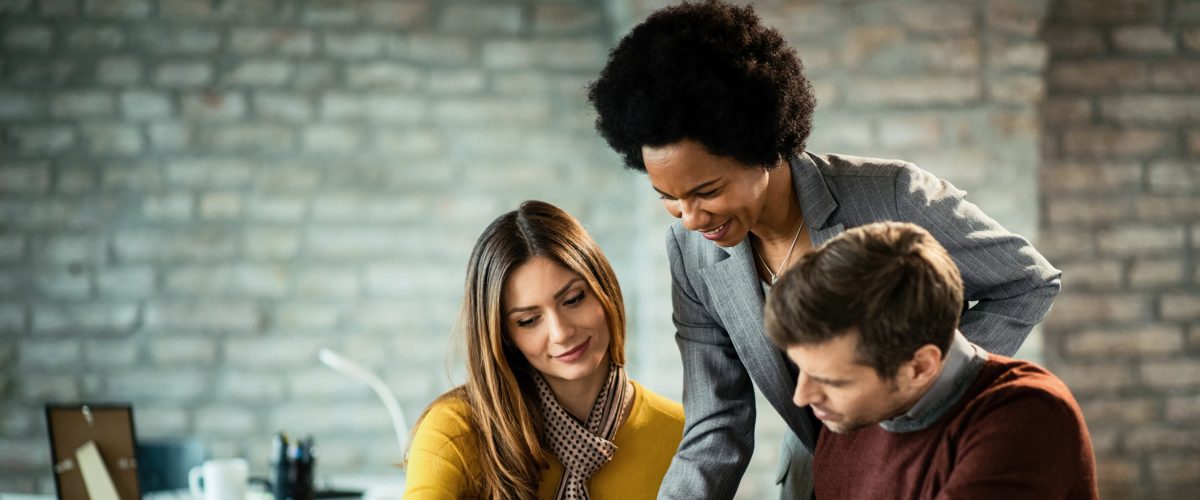 On November 18, 2022, the Daniels Fund Ethics Initiative Collegiate Program (DFEI) at CU Denver Business School, along with IMA Financial Group, Inc., presented the first in-person Ethics OnSite program since the beginning of the pandemic. CU Denver's Ethics OnSite program provides students access to high-level industry executives and provides learning opportunities around creating ethical business cultures and mitigating risks of ethical breaches. Students walk away with a richer understanding of ethical principles and ethical dilemma resolution, and valuable connections to top-level executives. Open to both graduate and undergraduate students, CU Denver's DFEI hosted participants from Metropolitan State University of Denver and CU Law.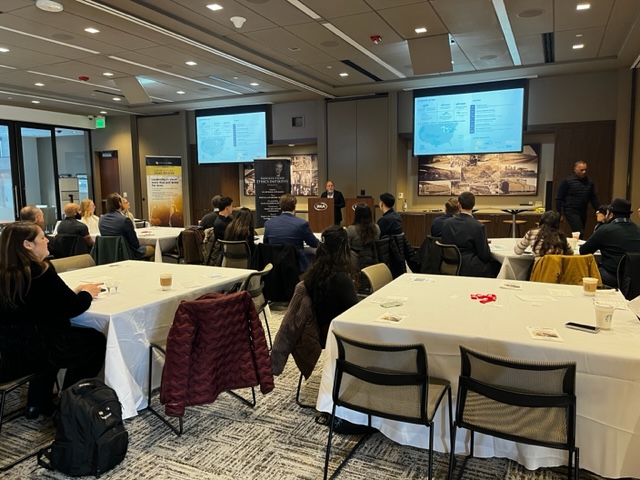 The Ethics OnSite program at IMA's headquarters in Denver, CO, offered a half-day session to interact first-hand with senior leaders and explore the IMA's ethical culture. Five students out of the group of 19 students had the privilege to take a tour of IMA headquarters after the program.
The IMA Ethics OnSite program consisted of three main topics all centered around the DFEI's eight ethics principles and IMA's core values. The agenda featured:
IMA's governance philosophy presented by SueAnn Schultz (Chief Administrative Officer, Corporate Counsel, and Director).
A panel discussion about culture, privacy and business ethics with Lauren Karagozian (Colorado Market President), Tim Burke (Executive Vice President, Director of Cyber Risk, and Commercial E&O) and Mark Ware (National Practice Director, Director of Client Services, and Technology).
A keynote address by Nathan Havey (Founder, Thrive Consulting Group).
Nathan Havey's keynote concluded the program with a presentation on 'Corporate America's Role in Solving Macro Problems.' Havey is working to build a society where the definition of success for business exceeds profit. He brought in real-world examples including a large coffee franchise and a flooring company that views focusing on a wide array of stakeholders, including employees, customers, suppliers, and the community, as an "opportunity" rather than a "responsibility." Not only is Havey working to expand the mind of business, but he also wrote and directed an award-winning film, Beyond Zero, on the topic of business purpose.
Established in 2015, Ethics OnSite has worked with students all over the United States, both virtually and in person, connecting them with organizations like FirstBank, VF Corporation, Arrow Electronics, SAIC, BAE Systems and The World Bank. In April 2023, students will travel to New York City and meet with top executives and ethical leaders at TIAA.
Visit the Daniels Fund Ethics Initiative at CU Denver website for more information on upcoming Ethics Onsite programs and other events.